News
Students' Union
Students' Council establishes task force to examine issues of representation
The task force will be made up of councillors and non-council members alike with a committee to consult with external stakeholders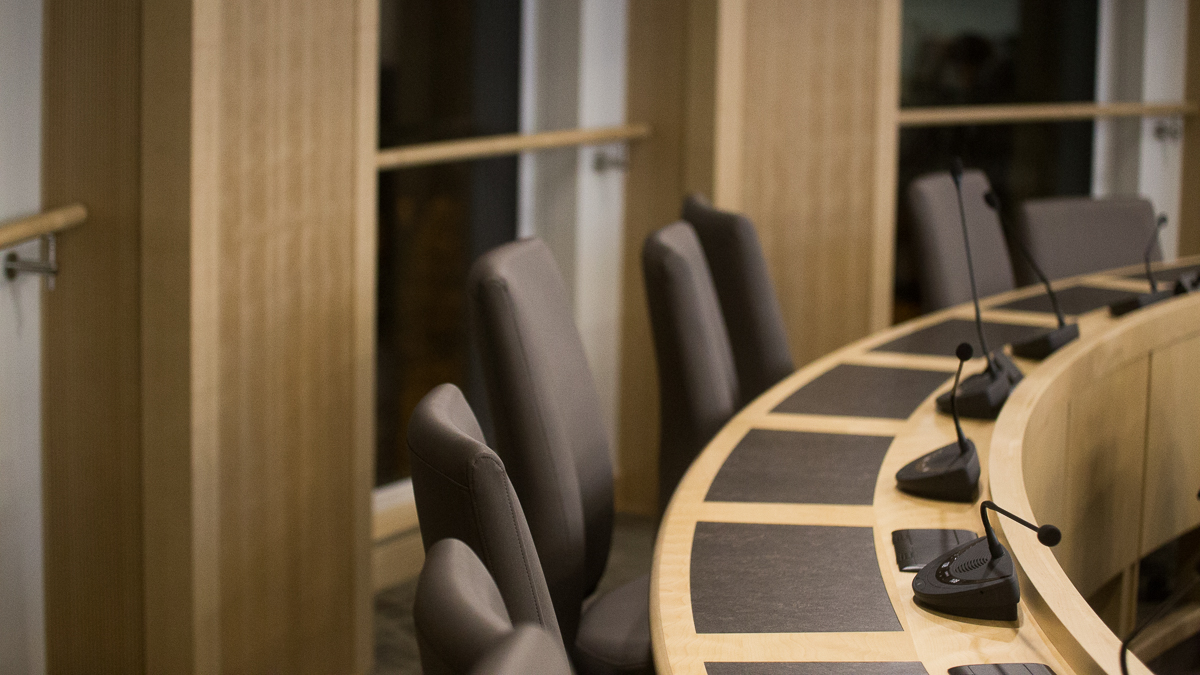 The University of Alberta Students' Union established a task force to examine systemic issues of representation and accessibility to its governance system.
The Structural Composition Task Force will delve into the structure of representation of Students' Council to see if every community on campus is accurately represented. The task force was approved at Students' Council latest meeting on October 22. Creating a task force with this mandate was one of the over 60 Aboriginal Relations and Reconciliation Committee recommendations which were officially adopted by the Students' Union earlier this month.
Chris Beasley, arts councillor, said the ultimate goal of the task force is to examine what Students' Council should look like.
"We want to make sure voices are always heard and seats at the table are always available," he said. "We know that the structure that we exist in right now signals to people that they may not be wanted at council."
"[This] is where some of the largest conversations affecting students happen," he added. "This university and this council exists in a world… full of a lot of shittyness and shitty signals to people that they should not be putting their names forward. For me, this [task force] is particularly valuable… This is a way we, as council, can signal we want these voices at the table."
"We need these voices at the table and through the governance process," Beasley said.
The task force will be made up of eight members, with five being from Students' Council who were voted in. The three remaining seats will be open to students-at-large who have "experience or interest in student governance." Those voted to be apart of the group included:
Akanksha Bhatnagar, Students' Union president
Adarsh Bodacia, science councillor and bylaw committee member
Katie Kidd, education councillor
Charles Blondin, open studies councillor
Andrew Batycki, engineering councillor
Additionally, a consultation group will be created with members being groups, individuals, or associations being members in order to ensure a "multiplicity of voices and experiences are included in its work."
At council, Kidd said the task force is a good step towards changing council and making sure it is an institution that is accessible to the everyday student, and not just those who enjoy politics or governance.
"I know how scary council is, how unwelcoming it can be, and how stressful it can be as a new councillor," she said. "I want more people like me who are mad about things, and want to change things on council. But it is scary being on council. I still get scared."
"I want to help people not feel like me so that we can have more people from diverse backgrounds and viewpoints so that it is not — and I mean this as nicely as possible to my arts friends — a bunch of arts people trying to be politicians," she added.
The task force is required to complete the following:
conduct a review of governance models at other post-secondary student associations across Canada;
create an informal Consultation Group, whose membership include historically underrepresented communities;
gain the free, prior, and informed consent of the Cultural Group Council before releasing its Final Report; and
engage with current and past members of Students' Council throughout the process.
SC-2019-12-OP-20191022-4-6