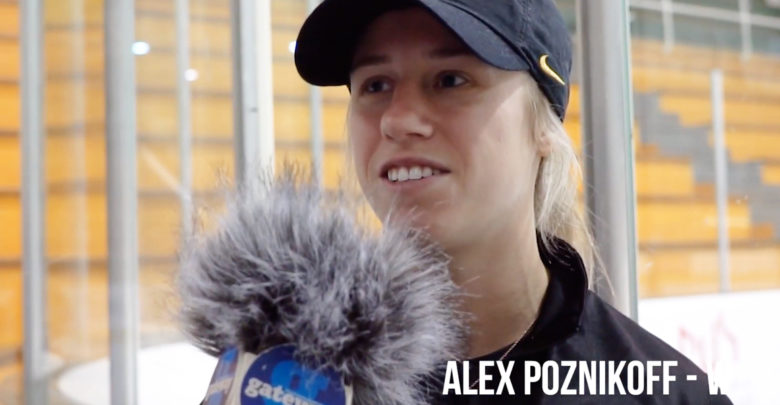 Sport Minute is The Gateway's ongoing series of video interviews with University of Alberta athletes.
The University of Alberta Pandas are 5-3-0 in conference play after their latest series against the University of Lethbridge Pronghorns.
The series took place on October 25 and 26 with the Pandas earning a loss and a win respectively.
The Gateway interviewed Pandas Hockey player Alex Poznikoff to get a sense of where the team is right now and how their strong pre-season has helped them perform well in regular conference play.
Poznikoff is tied for first place with two other Pandas players — Maddison Willan and Autumn MacDougall — for overall points earned in regular season play. She has scored four goals and earned six assists, averaging 1.25 points per game.
Additionally, Poznikoff was named the U SPORTS Women's Hockey Player of the Year in March and she was the winner of the U of A Kathlene Yetman Trophy.
Last season, Poznikoff led the Pandas to a record 13th Canada West Championship, as she led the country with 37 points in just 27 conference games.