Golden Bears
Sports
Golden Bears Volleyball coach reflects on season ahead, says team on championship trajectory
While Davidiuk is making the leap to head coach this year, he sees the team and himself as ready for a championship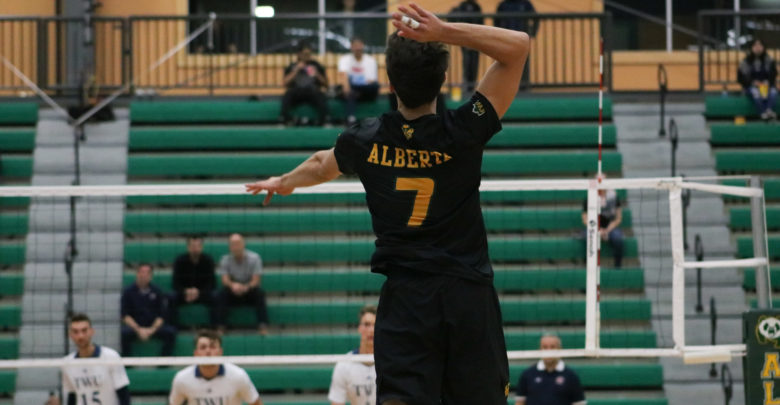 Golden Bears volleyball is one of the most storied programs in the country. 8 national championships and countless All-Canadians later, The Gateway talked to freshly minted head coach Brock Davidiuk to discuss the new faces on the team, the state of volleyball in Western Canada, and the outlook for Golden Bears upcoming season.
Davidiuk is making the leap from associate head coach to full time this year but does not feel any extra pressure: he credited athletic director Ian Reade and former head coach Terry Danyluk's plan to make his succession more gradual.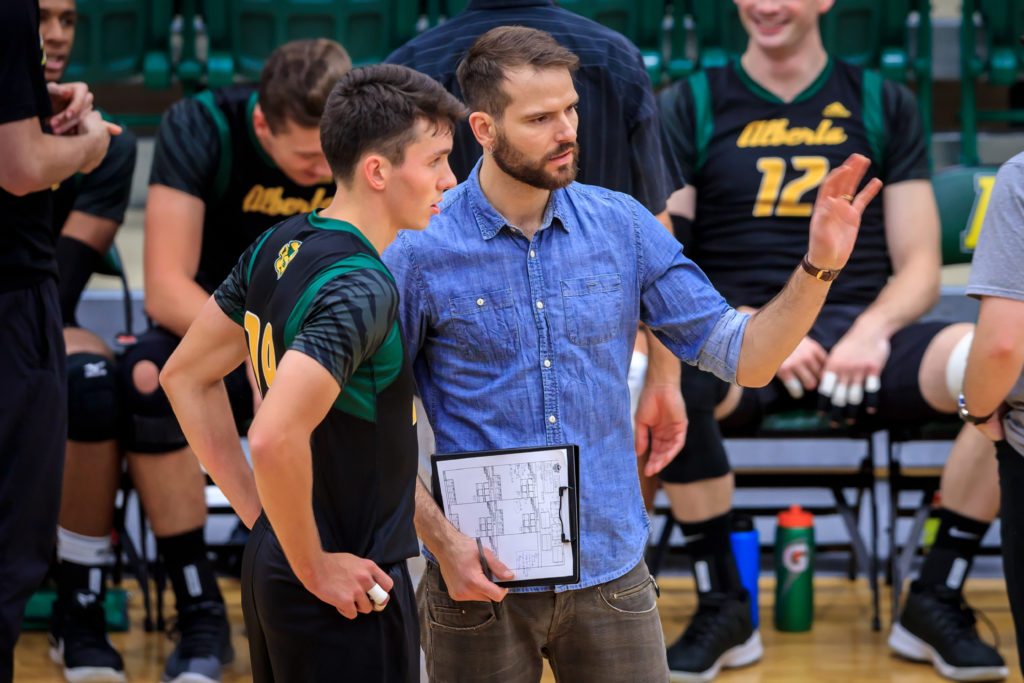 As for filling Danyluk's "beautiful Asics velcro shoes," the incoming head coach said he is using his wealth of experience to match Danyluk's direction and energy.
"I've gone through a lot of volleyball playing in my life," Davidiuk said. "[I've had] to step into a gym where there have been great players before me, and I've been in pressure scenarios, so I feel like I've used that as a foundation to understand this scenario."
Davidiuk said that it would be difficult for anyone to achieve what Danyluk's done while matching the program he's built up from the early '90s. He added he simply wants "to be a part of it" and do the best I can to "maintain" it.
He quickly credited the support system of coaches and staff he has in place, such as Danyluk himself and long-time assistant Dale Johns.
"If I didn't have those people [it would be much more challenging]," said Davidiuk. "But I do, and I think that's more in my wheelhouse: to manage a bunch of people to help deliver a high performance experience and environment to our athletes."
The storied success of Golden Bears volleyball isn't lost on Davidiuk. He said it's "awesome" to be involved in such an amazing program and he would not want it any other way.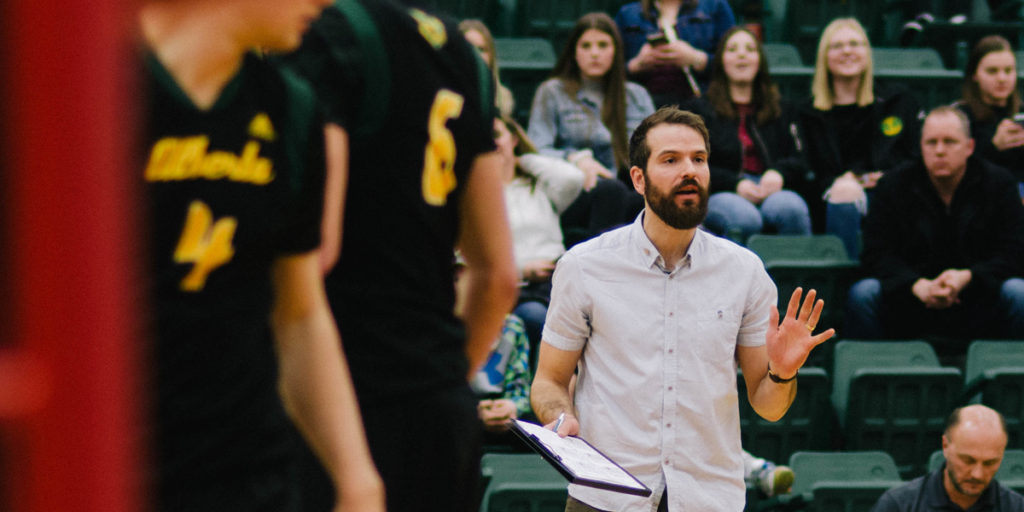 Last year was a bit of a mixed bag of results for the Golden Bears; they had an excellent 17-5 regular season, a heartbreaking loss to Thompson Rivers University in Canada West playoffs, but were able to rebound to a fourth place finish at U SPORTS nationals. But Davidiuk is confident the program is prepared for more consistent performance this season.
"We took a long and hard look at what we need from the inside out," said Davidiuk. "We made some plans and decisions in the off season to provoke some change to get our team in a place to be as successful as possible long term."
Davidiuk "upbeat" about newest Golden Bears Volleyball Team member additions
Davidiuk seems upbeat about the newest additions to the University of Alberta Golden Bears: Grayden Wiebe, Sam Drysbough, and Billy Johnstone. All three appear poised to make superb contributions to the Bears for years to come.
For Davidiuk, Wiebe — a graduate of Canada's youth national team — has a "high capacity for learning" and is making a speedy transition integrating himself into post-secondary volleyball atmosphere both on and off the court, as a fresh high school grad and first-year engineering student.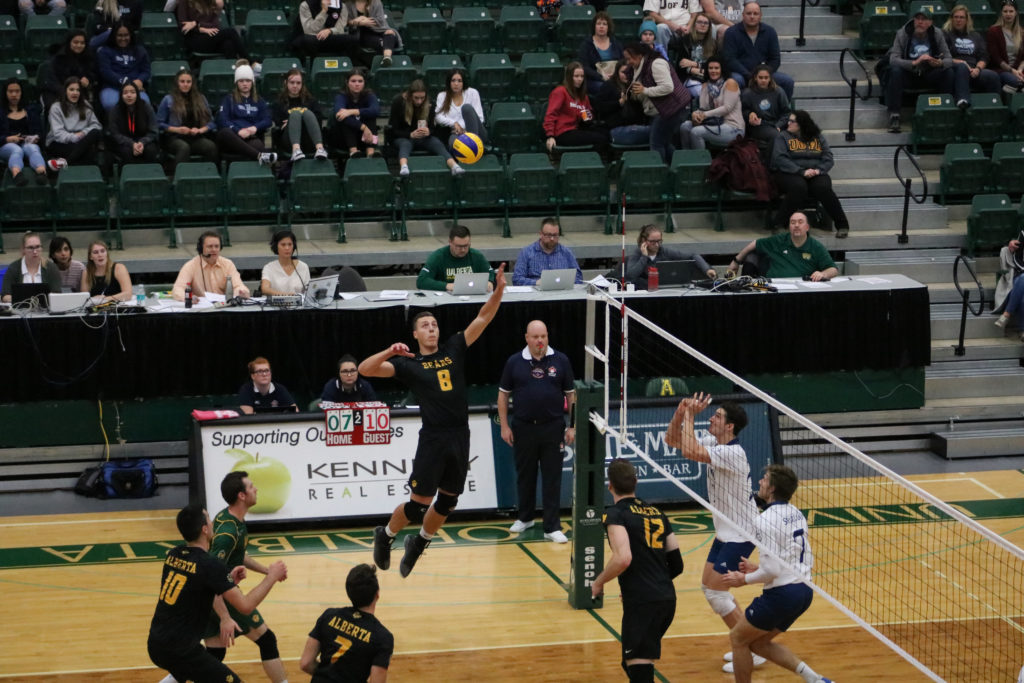 Drysbough comes to the Bears fresh off a club season as what Davidiuk considered as "one of the best [high school aged] setters in the country," but will be converting to the libero position on the Golden Bear's squad. Coming to the U of A from Australia, Johnstone's combination of "physical tools and motivation" were lauded by Davidiuk.
Alberta has sustained success in volleyball at the national level with 12 national championships between the Bears and the Calgary Dinos. The strength of Alberta volleyball has lead to the majority of the Bears squad featuring Albertan athletes. Davidiuk believes some local athletes like Carter McIntyre inject a "special energy" and pride into competing as Golden Bears, but emphasizes that the team recruits from "coast to coast."
Davidiuk is confident his team is on a strong trajectory and that the culture of the team is in an excellent place to see consistent growth. There has only been one national champion not from the Canada West division in the 2000s. The high calibre of talent within the Golden Bear's division is not lost on their new coach. However, Davidiuk feels the physicality of his team sets them apart from the field, as well as their really "strong" buy in to the
program.
"If you give a team an inch in our conference you better be ready to battle back for a mile," Davidiuk said.
This parity is what he said helps to prepare teams in their conference to battle through tough competition at nationals, but he also emphasized that the eastern conferences still feature many strong squads who continue to get better.
Despite the relative youth of their roster, and the loss of Canada West All-Stars Tyriq Sani and Alex McMullin, Davidiuk and the Golden Bears don't see this as a "rebuilding year."
"Guys who are going to be physical players like those [two] were are Jordan Canham, Braedon Friesen, and Jackson Kennedy," said Davidiuk. Additionally, he said other players like McIntyre are more than prepared to contribute.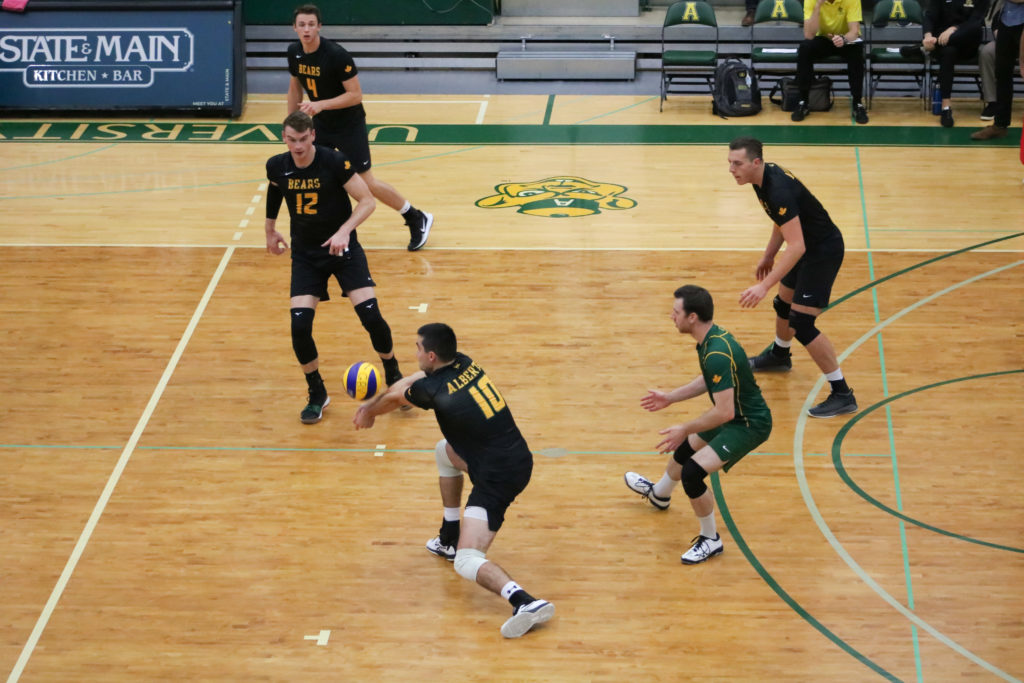 "Another guy to watch would be Johnstone: he has impressive physical tools and he's just starting to pick his rhythym of play," added Davidiuk.
Davidiuk emphasized that the Golden Bears vision is always to compete for a national championship, and his athletes expect the same.
"[We will] absolutely be going for a national championship," he said. "I think that's an expectation and part of our culture that guys come to this program wanting to get a national championship every year: that's the trajectory we want to be on, and that's what we're in the business of."