Arts & Culture
Nation & World
Album Review: Danny Brown's "uknowhatimsayin¿"
With this new album, Danny Brown delivers a bright, goofy, and clever batch of tracks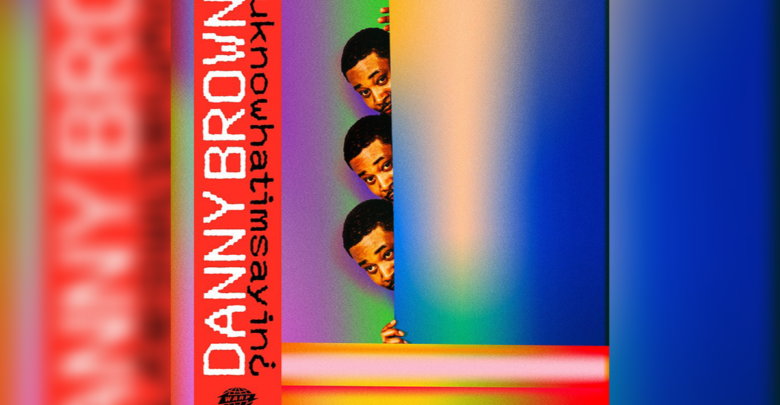 Danny Brown
uknowhatimsayin¿
Warp Records
---
After the conceptual masterpiece that was Atrocity Exhibition — a project that went woefully underlistened when it dropped in 2016 — Detroit rapper Danny Brown has taken the time to have fun with his music.
With uknowhatimsayin¿, Brown said that he wanted to create his "own version of a stand-up comedy album." This move is a natural one for Brown, whose punchlines and bars have always leaned on the absurd and hilarious side. While Brown has often channelled that humour to highlight darker themes in his work, this album flips the script, with many of the bars being purely lighthearted and goofy, often making me laugh out loud during my listens. One of my favourite lines on the project appears on "Savage Nomad," where Brown spits about "[ignoring] a whore like an email from LinkedIn." The hilarity of that line speaks for itself.
Brown also raps on this album about persevering through his life's troubles. Brown has rapped extensively about the struggles he's been through growing up in Detroit, as well as his struggles with drug addiction and depression. On the track "Best Life," Brown raps about him overcoming these struggles and being in the best place he's been in a long time, which is a wonderful and reassuring change of pace for fans of Brown's music.
Sonically, the album strongly evokes a 90s boom-bap ethos, albeit one touched with psychedelic vibes. This is partially due to Brown recruiting legendary producer and rapper Q-Tip of A Tribe Called Quest as executive producer. Brown and Q-Tip manage to keep this sense across all the varied production on this album. These credits lie with Q-Tip himself (he produced both "Dirty Laundry" and "Best Life," the first two singles off the album), long-time Brown collaborator Paul White, Flying Lotus, and JPEGMAFIA. All of the beats here are absolute flames, and incredibly refreshing to listen to.
While not nearly as ambitious or tortured as Brown's magnum opus, uknowhatimsayin¿ doesn't need to be. It excels at what it sets out to do: deliver you hilarious, absurd, and clever bars over delicious instrumentals. If you're a rap listener and want something that's artistic yet fun, or are a hardcore Danny Brown fan who hasn't yet streamed this project, you can't go wrong with adding this to your library right after reading this review.