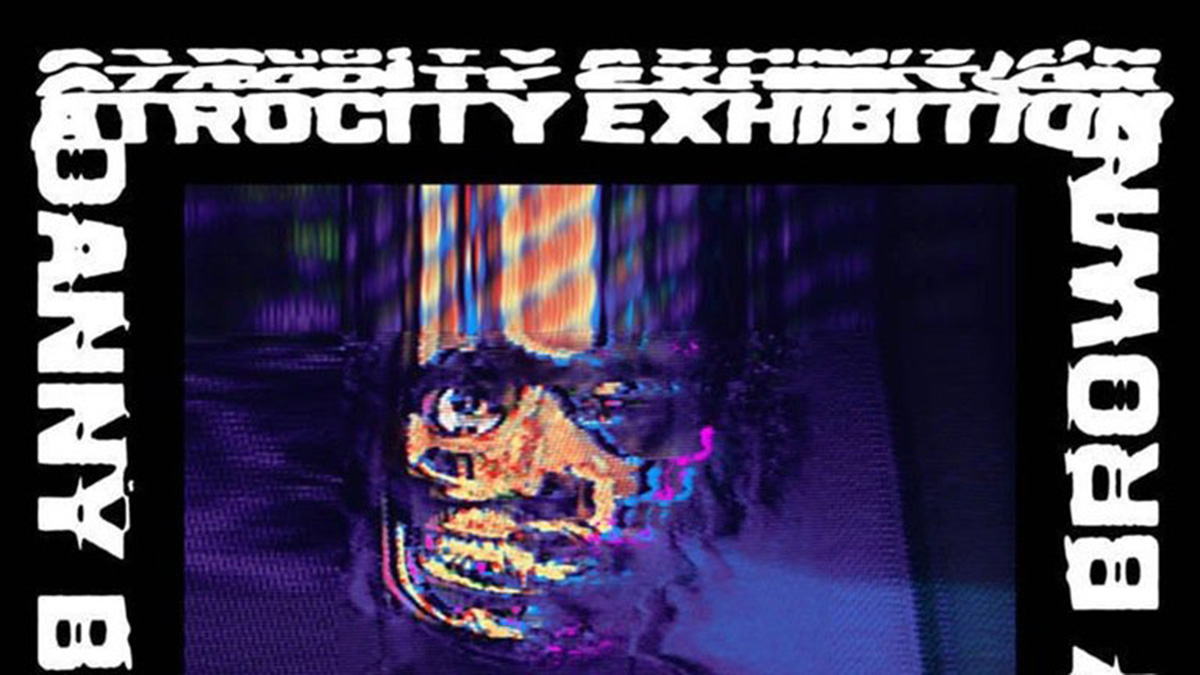 Danny Brown
Atrocity Exhibition
Warp
xdannyxbrownx.com
Danny Brown lives like a rockstar, so it's only fitting his new LP Atrocity Exhibition borrows its name from a Joy Division track. The tense, dark energy, which never quite climaxes, bares resemblance to the anxiousness Joy Division mastered during their brief career. Brown incorporates a wide range of influences throughout this album, making it his most genre-pushing, but surprisingly cohesive, release yet.
Encompassing Danny Brown's music is the wicked interplay between chaotic excesses of drugs and sex, and the demons that drive him to them. This dualism was seen on his last two releases, XXX and Old, both of which were separated into two halves: one loaded with bangers and the other featuring introspective tracks. The same idea is seen throughout Atrocity Exhibition and is exemplified on the track "Ain't it Funny," which remains frenetic and upbeat despite a cacophony of thick, buzzing synthesizers. "Staring at the devil's face but ya can't stop laughing," muses Brown on this track, a line that characterizes his hilarity despite the dungeonous depth of the addiction and gang life topics — no matter how dark he gets, his signature cackle is never far away.
Accordingly, Brown's unique sense of humour and fun carries through the darkest tones of the record. On "Rolling Stone," Brown calls back to Nas with clever wordplay: "Even if she fuck me, I still know life a bitch," and on tracks, like "Dance In The Water," he reassures that he can create a danceable jam, and one most notably about twerking. The highlight of the album however is the posse cut "Really Doe," which features an ensemble of young, talented wordsmiths — Kendrick Lamar, Ab-Soul and Earl Sweatshirt — all trying to top each other's bars.
The sound of the album, which is crafted by Brown alongside a range of fine producers (most heavily featuring London based beat-maker, Paul White), is enthralling and original. Being his first album on British electronic label Warp Records (yep, the Aphex Twin one), one might expect more electronic or even IDM influences from the sound. However, the album delivers much more, from more traditional rap-fare courtesy of producer Black Milk on "Really Doe," to the ominous footwork beat of lead single "When It Rain," and everything in-between.
Danny Brown has cemented himself as one of rap's most interesting artists, and Atrocity Exhibition is a testament to that. This album is nothing short of a masterpiece, with strong lyricism and innovative instrumentals which all fall into place with Brown's impressive vision as an artist.