Campus Life
Institutional
News
Alberta Budget 2019 will be full of "thoughtful" and "surgical" cuts
Minister guarantees some MacKinnon Report recommendations will be implemented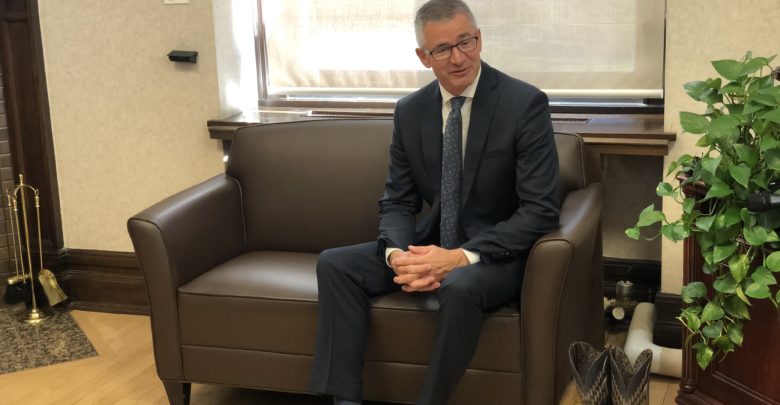 One day before the provincial budget is to be released, the Alberta Finance Minister revealed his pair of budget shoes and described the budget as having "surgical" government cuts.
Travis Toews, President of the Treasury Board and Finance Minister, revealed his pair of budget shoes on October 23 in his office at the legislature. He said it was not necessary for him to purchase new shoes for the pre-budget announcement and that it is a time to live within means. Additionally, he said Alberta Budget 2019 is all about "learning to live within our means."
"It will be a budget of restraint," Toews said. "But this isn't 1993. This will be a thoughtful and surgical budget that will balance [the budget] in our first term, within our first four years."
"This isn't going to be a budget of across the board cuts," he added.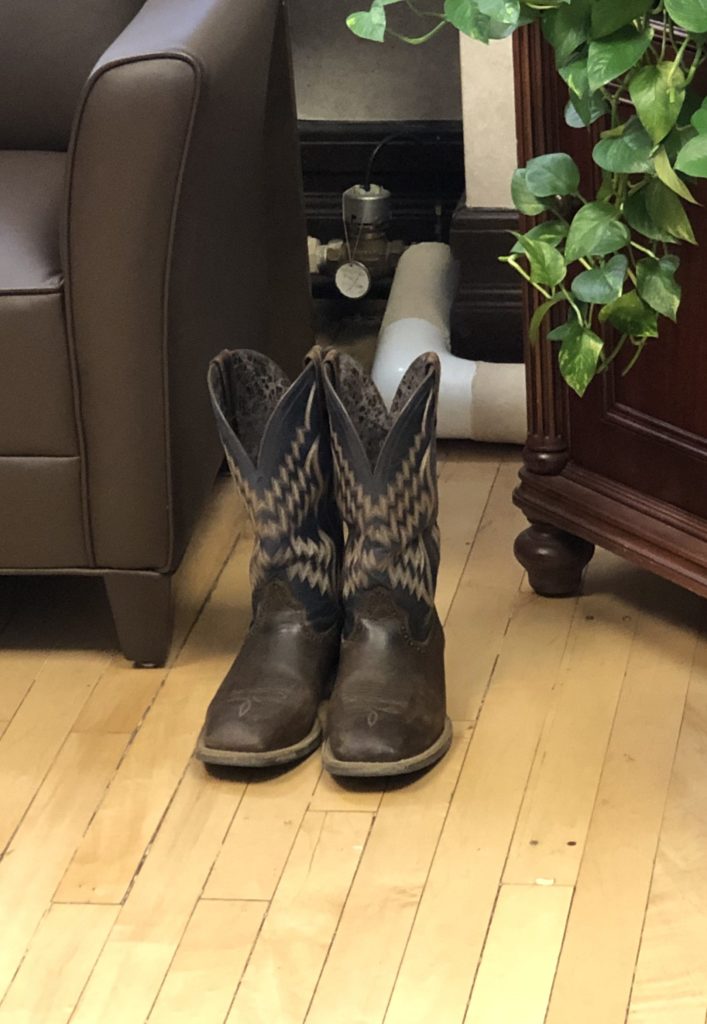 Toews said he was out at his ranch a few weeks ago and brought his cowboy boots home with him that he wore at the pre-budget announcement. He added that he has own this pair of boots for about two years and they are his "town boots."
Canada has a longstanding tradition of federal and provincial ministers of finance wearing either a new pair or old pair of shoes prior to the release of a budget to signify what can be expected from the upcoming budget.
According to him, cowboy boots represent an important part of Alberta's heritage and character. Toews said the boots reflect resilience, self-responsibility, and strong work ethic.
"There will be themes that overlap in our budget with that piece of heritage," he said.
For Toews there is some "cleanup" that is required after the New Democratic Party's provincial government.
"There is certainly some cleanup required," he said. "The budget will chart a new course. It will set a new trajectory. It will be a responsible budget overall."
The minister said during the shoe reveal that the MacKinnon Report was a "great report" that has led the government to consider every one of the recommendations made. He "guaranteed" some, not all, of the recommendations would be reflected in the budget.
At the announcement, Toews said the first job of the United Conservative party government is to balance the budget.
"When we as Albertans get our budget in balance, at that point in time we will have time for the second discussion of how we move forward from there."