Golden Bears
Sports
Sport Minute: Golden Bears Hockey player Nolan Volcan
Nolan Volcan is starting his first season with the U of A Golden Bears Hockey Team and already leaving a mark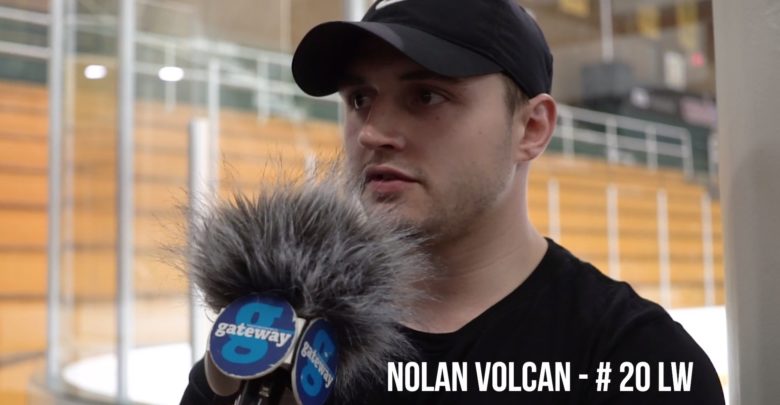 Sport Minute is The Gateway's ongoing series of video interviews with University of Alberta athletes.
---
A strong non-conference play season has Golden Bears hockey players feeling "ready" and "primed" to take part in the regular season of play.
The Golden Bears finished their pre-season play with a strong record of 5-1. Two of their victories were in tight overtime matches.
The team has a record-breaking recruit class with 14 Western Hockey League (WHL) graduates who joined the team over the summer. One of them is former Seattle Thunderbirds player Nolan Volcan.
Volcan played five seasons for the Thunderbirds and was their former captain. Through his career with them he scored 100 goals and racked up 131 assists.
As a Golden Bear, Volcan has already made his mark. Volcan has two goals, both in the same game against the University of Manitoba Bisons where the final score was 6-1 in favour of the Golden Bears. Additionally, he has a handful of assists.
The Gateway interviewed Volcan to see what his thoughts are on the pre-season and how the team is preparing for regular conference play.