Institutional
News
CASA presents input on federal budget
International student accessibility to co-op terms and graduate program granting among budget asks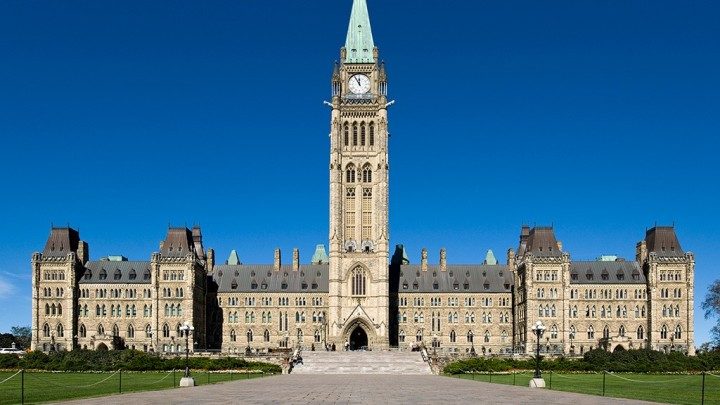 Accessibility and affordability of post-secondary education in Canada are being considered by the federal government through a pre-budget submission by the Canadian Alliance of Student Associations (CASA).
CASA, the Canadian federal advocacy group for student unions', has filed a pre-budget submission document outlining their priorities. Every year the federal government puts out a call to stakeholders, like CASA, asking what they would like to see in the budget.
University of Alberta Students' Union vice-president (external) and CASA chair Adam Brown said organizations like CASA are asked to submit these types of requests months before a federal budget.
"Governments then see if they can figure [those] asks into a budget or… if it fits with a government's mandate," he said.
CASA decides what to put in their budget submissions through consultation with all of its member student associations.
The document highlights four major recommendations, including for the federal government to:
remove the requirement for international students to need a work permit to pursue non-mandatory co-op opportunities;
create an upfront, non-repayable Canada Student Grant for graduate students;
create a new stream of funding for those on parental leave through the Repayment Assistance Plan; and
reduce financial barriers to apprenticeships by expanding the Apprenticeship Incentive Grant to cover all years of study.
According to Brown, two of the pre-budget recommendations directly apply to U of A students. For him, these include making graduate studies more affordable through upfront granting and ensuring international students can participate in optional co-op terms without requiring a work permit.
Asking about international permits again "frustrating" for Brown
Brown said international students often apply for co-op and then have to wait an average of three months to receive their work permit. Within that time they may have received the placement, but not be able to accept it.
He added that it is "frustrating" for him and CASA to have to push for this change in federal regulation again.
"We have been talking about this ask for a few years now," Brown said. "Every Member of Parliament we talk to about it says, yes, it is a good idea… but nobody has done anything about it."
Brown "hopeful" about CASA asks
For Brown, this pre-budget submission is different than in years prior because the government has put the call out for budget asks despite that the budget will occur after the election.
"Whoever wins the election, will get all the submissions," Brown said. "It will be up to them to decide what to do with them."
Despite this, Brown said he remains "hopeful" the asks will be considered. Last year, he said the federal government incorporated a majority of CASA's asks into the budget.
"Last year our federal pre-budget submission was really successful," Brown said. "The federal budget was amazing for us last year."