News
Students' Union
Uncategorized
Textbook alternatives pushed at Be Book Smart Fair
The event raised awareness for open academic resources, which one U of A professor believes the U of A is "falling behind" on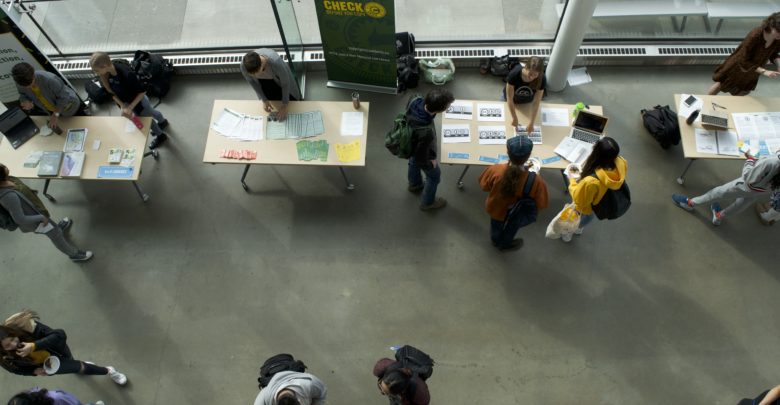 The University of Alberta Students' Union hosted an event informing students about their options when it comes to purchasing textbooks for class.
Now in its second year, the Be Book Smart Fair was hosted on September 13 in SUB Atrium. The event, organized by vice-president (academic) Joel Agarwal, had booths from the U of A Libraries, Office of Copyright, and SUBPrint. The event highlighted more affordable alternatives to purchasing full price textbooks at the bookstore. Approximately 500 people attended the event, an increase of 100 from last year's fair.
Agarwal said textbook affordability is a "major" concern for students. He added that the fair is one way students can learn about more affordable substitutes than brand new textbooks.
"This event is really all about how to save money," he said. "Some students at the University of Alberta can be expected to pay over $1,700 in textbooks each year. That is often a barrier."
"At the end of the day, we really want to help students find alternatives to buying $300 or $200 textbooks," Agarwal said.
The fair also had booths informing students about copyright regulations, plagiarism, and open educational resources (OERs). OERs are materials professors can use as aids which are free to access.
According to Agarwal, the fair this year added more online marketing and new booths.
U of A professor believes university is "falling behind" on OERs
One booth informing students about OERs was run by Faculty of Education associate professor Michael McNally. He said that OER advocacy and awareness is "important."
McNally added that while once a leader in the field, the U of A has been "falling behind."
"Looking at [OERs] today, we are to some degree falling behind," he said. "Provinces like British Columbia and Ontario have major provincial programs… and institutional support."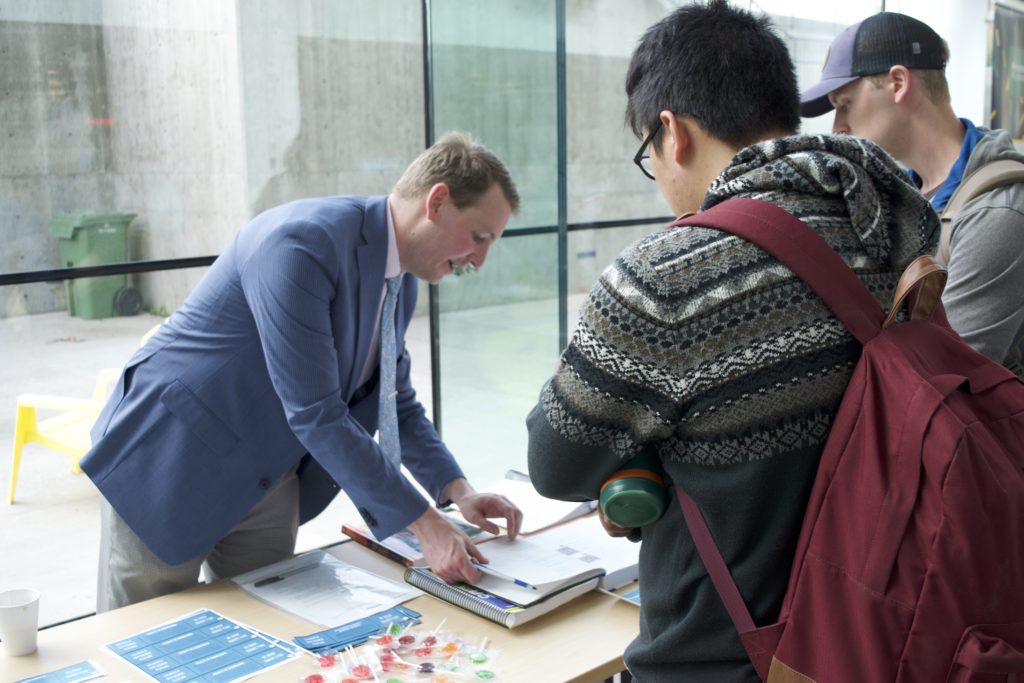 According to McNally some smaller colleges and institutions across the province are becoming "leaders" in the field.
"Some colleges are even pushing for all open textbooks," he said.