Arts & Culture
Lifestyle
Exploring Edmonton: The Edmonton Prop Museum
The Edmonton Prop Museum is a non-profit organization dedicated to preserving the costumes, props, makeup and effects from various film production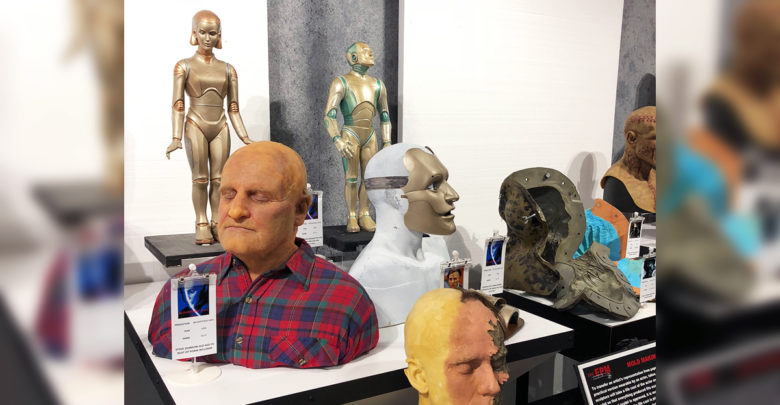 Exploring Edmonton is our new series in which our writers, well, explore Edmonton. Whether you're new to the city or just looking for more places to discover, take a look at Exploring Edmonton for your next bucket list item!
What: Edmonton Film Prop Museum
Where: 10838 124 Street
Price: 15$ per person, 45$ for group of four adults
Film lovers rejoice! Edmonton officially has a film prop museum. As students, we are always looking for interesting places around the city to hang out with friends and cultivate our interests, but for low prices. The Edmonton Prop Museum (EPM) offers Edmontonians and newcomers an affordable and educational place to learn more about film production. This interest compelled our little group of friends to check out this non-profit museum.
The museum itself isn't far from bus stops and local businesses, so everyone can easily visit and you could also grab a meal before or after going to the museum. A few restaurants within walking distance are Duchess Bake Shop, Northern Chicken, and Koutouki.
EPM has many different props, ranging from Ron Perlman's 2004 Hellboy costumes and prosthetics, to animatronic Venom, and several famous smiles like that of Austin Powers. The entire museum is in one room, which makes it great for large groups, as each person can look at exhibits they want for as long as they want without getting separated from the rest of the group.
Some of our favourites were the fake leg used in the 1990 movie Misery. In the scene, Annie Wilkes hobbles the famous writer Paul Sheldon's ankles, ensuring he cannot escape.
Another notable prop from the museum was the costuming from Season of the Witch, in particular, Ron Perlman and Claire Foy's costumes. It was fascinating to see the actual size of the costumes because they appear larger than life on screen.
The staff is friendly and informative, allowing groups to walk through by themselves and intermittently seeing if anyone has questions. Darren Bland, the executive director, is one of the coolest guys in Edmonton and is extremely knowledgeable about each prop in the museum. Our visit to the museum wouldn't have been the same if Darren wasn't there.
This tiny collection is definitely worth a trip; we may even go again as there will be a couple of new additions in October from Saw and The Walking Dead.
Pro tip: there is also cool stuff in the bathroom, so ask for the key.