Arts & Culture
Campus & City
Q&A with Nisha Patel, 2019-2021 Edmonton Poet Laureate
Nisha Patel, well-known Edmonton Poet and U of A Alumnus was recently named the Edmonton Poet Laureate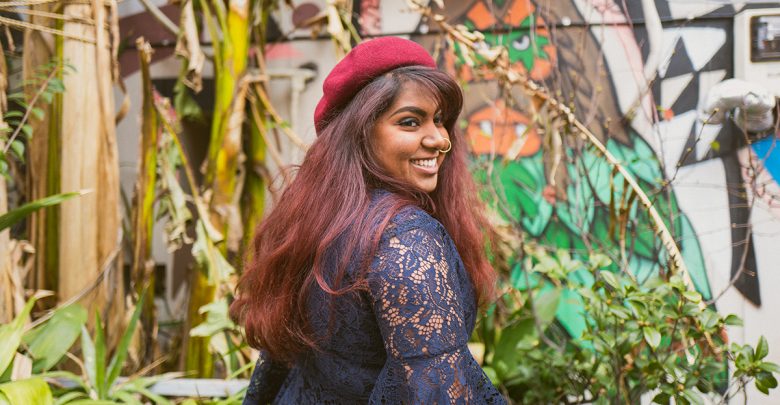 Nisha Patel is the newly inaugurated City of Edmonton poet laureate for 2019-2021. A foundational fixture in the Edmonton poetry scene, Patel is also currently the executive director of the Edmonton Poetry Festival.
Patel is also an alumna of the University of Alberta, holding a Bachelor of Commerce in business economics and law with a minor in political science. She was heavily involved within campus community during her degree: Patel was a member of the inaugural recipient of the Certificate in Leadership, a previous president of the University of Alberta Debate Society, and was involved with several business faculty clubs.

The Gateway had the opportunity to talk with Nisha Patel about her start in poetry, her vision for poet laureate, and her best advice for aspiring poets.
These interview responses were edited for clarity and brevity.
The Gateway: How did you get your start in poetry?
Patel: I started writing at 22 years old, around 5 years ago.
I remember really meaningfully getting into poetry after attending a poetry event at the U of A where Ahmed Knowmadic was speaking. I watched him perform and thought, wow, I could do that. I want to do that. I was brought to tears that night and I wanted to be able to get people feeling that exact same way.
At first, poetry was a hobby for me. It was when I got a job fellowshipping at a fairly remote Indigenous community where I really delved into writing. Isolation helped me turn to art and poetry, and I created to combat loneliness. I had a day job working as a local government policy advisor. I decided to quit my job and try to turn poetry into a career — I took a year off to travel and find my poetic voice. At the end of that year, I found myself stepping into the roles of executive director of the Edmonton Poetry Festival and now as poet laureate.
Even now I sometimes feel like a phoney — I don't have a degree in this, after all. I'm still growing and learning, and I'm learning to be gentle with myself.
What is your vision for your term as poet laureate?
It isn't necessarily based on bringing poetry to the populous, because I believe that is already happening. My vision and strategic plan are focused on the development of poets in the city. I want to create opportunities for emerging poets to learn, refine their work, find mentorship from established poets in the city, and establish and connect poets to peer groups.
I believe it's incredibly important that people write poetry in community, and I want to invite poets to write and develop with each other and alongside me.
What advice would you give to people who want to get into writing poetry?
Many women and diaspora artists come from backgrounds where academic pressures preclude entering the arts, and I can definitely relate to that. I personally did not have representation — I didn't see myself in the art I consumed growing up. I think something really important to me is that I now have the opportunity to give and be that representation. I believe that individuals like queer women and women of colour ultimately have a responsibility and accountability to each other — that our stories invaluable and must be shared with each other for growth.
I would say that it's firstly very important to recognize the responsibility and importance of your story. Secondly, writing and coming up requires a community. Don't write in isolation — bring people in, this is a collaborative project.
You can catch Nisha Patel reading to the Edmonton City Council for the first time on July 16th at 9:30 AM in the Edmonton City Hall Council Chambers.