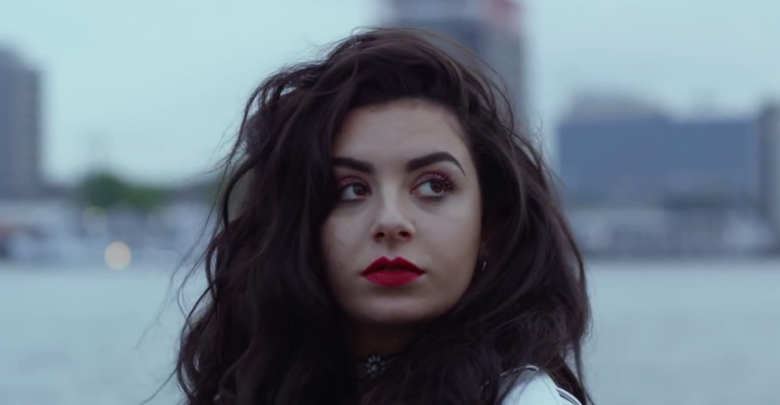 Imagine this: it's 32 degrees out, and the sun is illuminating a vast expense of perfectly blue sky. You're driving with your best friends, cruising down an empty Albertan township road. It's your turn for the aux cord, and someone says, "I want to hear a summer song that slaps. Something that captures what I'm feeling right now. Also, pass me the Doritos." You pull up Spotify and know exactly what to play.
Boom Clap by Charli XCX. Charli's blessing to pop, and the world by extension.
Okay, hear me out. I feel as though this song has been continually dismissed as a typical, replaceable art-pop tune. I stand in firm opposition. The genius of Boom Clap is in its simplicity — you really don't need to know the lyrics of any of the verses. They seem to be designed to be almost forgettable, building up to the unforgettable swell of the chorus.
We've all been there. Influenced by the same kind of power as the YMCA, you drop everything and anything you're doing to "boom, clap". Stirring at the stove? Having a conversation? Stacking the top of a 20-tier card tower? Finally succumbing to the dullness and nothingness of the inevitable void? Not anymore! You've been indoctrinated; you're part of a cult that makes you boom, clap through Pavlovian means. You're hooked. You have to sing the whole song now.
It's almost hypnotic. You absolutely love the feeling.
In terms of musicality, the production value of the song is incredible. Three vox pops with a coloured 808 kick drum followed by a crescendo. Cut time percussion, an oscillating mellow pad. It sounds like they sampled a bubble popping and pitched it to make a synth, or like they sampled the sound of a receipt printing to hum the melody. Intentional vocals replace the hum and it becomes absolutely perfect. When Charli declares "this must be love!" she isn't kidding. She's preaching the truth.
If we're friends and you don't understand my love for this tune, then boom clap — that's the sound of our friendship closing shop.