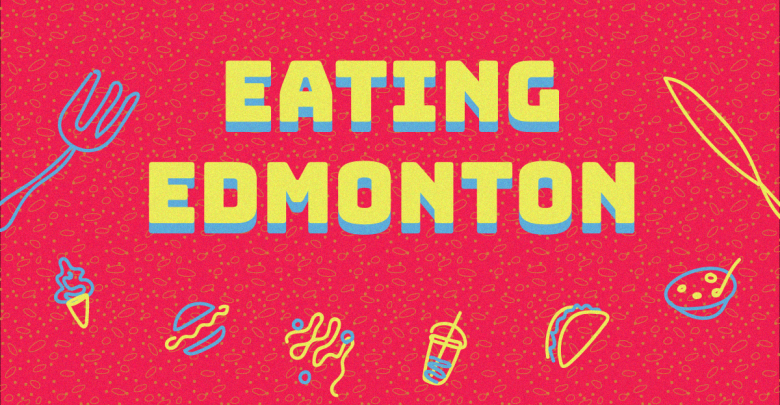 An online search for a quirky Edmonton restaurant led me to the door of The Sugarbowl, a small restaurant that has been serving food to the Garneau area since 1943. It originally opened as a burger joint before morphing into a coffee house and then became what Edmontonians see today: a small but mighty bistro with a beer list to die for. So, I gathered three friends to come enjoy a noon-hour meal with me at "a place that builds friendship and a place that is as much about the people inside as it is about the food on your plate."
Right off the bat my boyfriend Eric and my friend Mazzen were practically vibrating with excitement at the sight of the beer selection. The Sugarbowl's beer list includes a wide variety of both imported and local beers, and the rotating taps are chosen based on the season. Beer enthusiasts can find anything from Belgian fruit wheat ales to Canadian oatmeal stouts and everything in between. As soon as our waiter sat us down at one of the antique tables, Eric and Mazzen compiled a list of beers to enjoy in a flight of six four-ounce glasses. Flights were priced at $20 each, and while I gawked at the price, we were informed by Eric it was normal. Our waiter had tasted all the different beers on tap that week and was all too happy to help them choose the best beers based on their personal preferences.
The menu is not extensive, but it still features a respectable list from smoked salmon salad to chicken and waffles to braised beef short ribs. For vegetarians, they offer choices like veggie burgers, mac and cheese, and two different dinner salads. Unfortunately vegans will find little at the Sugarbowl, but for our group, there was something for everyone.
I ordered their beef burger, which came to the table stacked sky high and slathered in a delicious honey dill aioli. The patty was thick, juicy, and lightly seasoned, and the bun was light and warm. Unfortunately the French fries were a little dry, but a side of the same tangy honey dill aioli for dipping made up for it. Eric enjoyed a chorizo penne, which I can say, was probably the best-smelling dish at the table. The chorizo sausage was cut thick and spread generously throughout the pasta. It was tossed in a rose, a rich tomato and cream sauce, and was topped with a mix of cheeses which quickly made me wish I had ordered it for myself. Eric's only addition was his usual dash of hot sauce — which Sugarbowl easily accommodated with a selection. Mazzen devoured his bison chilli in a matter of minutes, claiming it was exactly what he was looking for on a cold day, and Tehzeeb found the mix of sweet and savoury chicken and waffles was delicious.
After our meal, the waiter returned to ask about dessert. We chose the freshly made orange cheesecake. The orange cheesecake was light and airy, with just the right balance of creamy cheesecake and refreshing citrus flavour. Mazzen wasn't a fan of the copious amount of whipped cream on the side, but it's rare to find a person who dislikes extra whipped cream.
At the end of our lunch, the four of us managed to rack up a bill of approximately $100, not including the two flights of beer. The price was worth it for the high quality of food, the friendly service, and the extensive beer selection. The Sugarbowl did not disappoint, and we made plans to come back to try a few more meals and put a dent in the beer list. If you're planning to visit The Sugarbowl, I'd suggest choosing a warm day where waiting outside for a seat won't be a problem or visiting during non-peak hours — and definitely bring a big appetite.