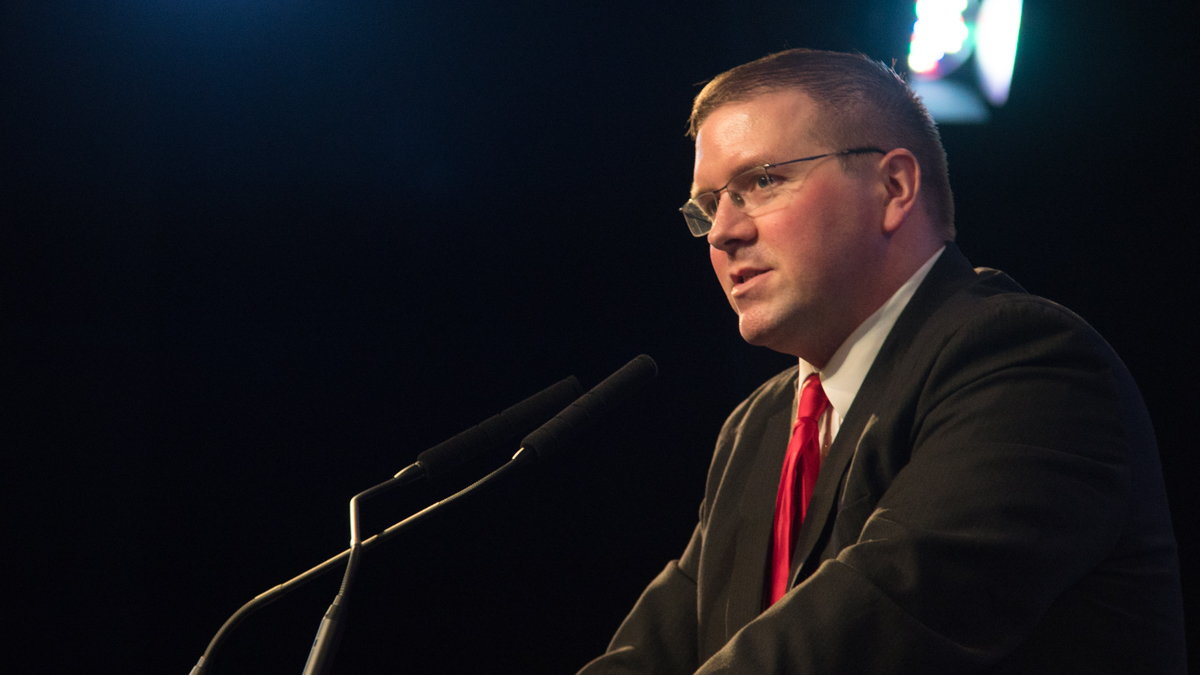 Each year, The Gateway publishes an evaluation of the Students' Union executive and the Board of Governors representative. It's impossible to discuss every aspect of their tenures, so these reports are largely based on the major components of the platform each executive campaigned on, and the most significant responsibilities of their respective positions. These evaluations were informed by interviews with the executives themselves. The grading rubric can be found below. And if you're short for time, check out our TLDR for a bite-sized breakdown.

---
Levi Flaman: F

The role of the Board of Governors representative is to represent the student voice on — you guessed it — the Board of Governors, the highest decision-making body at the University of Alberta. The Board votes on things like domestic and international tuition rates, residence and meal plan rates, and the university's budget.

Unlike the rest of the executive positions, BoG rep is an unpaid volunteer position, meaning that their only incentive to run for the position is ultimately to serve the interests of students on the Board. Levi Flaman has unfortunately failed to do this.

The only platform point Flaman ran on last year was to increase transparency on the Board. To this end, he says that he has gotten the Board to begin considering live-streaming some of their meetings. Consideration, though, doesn't promise tangible changes, and I don't trust that the Board will follow through, even with a new and possibly stronger BoG rep coming in for the next academic year.

Flaman also seems to have failed to conduct effective student consultation. While he has been available and present on social media, he's made very few attempts to reach out to students directly, noting himself that he didn't reach out to the U of A's satellite campuses as much as he would have liked.

Flaman's failure to reach out to students and represent them how they wished to be represented became blatantly obvious when he voted to increase Augustana meal plan and residence rates by 3 per cent during the Board of Governors' meeting to approve the university budget. While Flaman noted that he thought the increases were reasonable because Augustana students find value in their meal plan and residence, the Augustana Student Association was outraged by his vote. Why? Because Flaman didn't actually consult with their executive: he admitted in a written response to a question asked in Students' Council that he didn't consult with Augustana students directly, instead opting to use a nearly year-old report conducted by previous vice-president (student life) Ilya Ushkaov about meal plan satisfaction across U of A campuses.

In addition to failing to consult with students, Flaman has insisted that even though he was elected by students, his responsibility is to act in the best interests of the Board, something that he cites from the Guidelines for Board of Governors Members.

That particular paragraph he references states that "members bear the same fiduciary responsibility as public members… to act in the best interest of the institution regardless of the circumstances that bring them to the table." But are the best interests of students — such as not increasing their costs — also in the best interests of the institution? It exists to serve students, after all. Why else would the other two student representatives on the Board — Students' Union president Reed Larsen and Graduate Students' Association president Sasha van der Klein — feel comfortable voting down all the increases on student fees? The logic here is baffling, and makes me, as a student, incredibly disappointed.

TLDR: Flaman has not only failed to fulfill his singular platform point, but has also failed to represent students in a capacity that actually reflects their interests. For next year's BoG rep, there's nowhere to go but up.

---
Rubric:

A-range: This person has fulfilled the promises they campaigned on, has created tangible change during their tenure, and has shown a commitment to improving the lives of students. Their GPA is looking good.

B-range: This person has done their job consistently well, but has not made any remarkable changes, or has fallen short on important goals they set out in their platforms. They're doing fine, but it's nothing to phone home about.

C-range: This person has done their job sufficiently, but has failed to make significant progress in the areas most relevant to their portfolio, or has essentially abandoned a major part of their platform. They're still passing with a safe buffer though, and Cs get degrees!

D-range: This person has done a very lacklustre job, and has not sufficiently fulfilled their campaign promises or the responsibilities of their position.

F-range: This person has not done their job, has not represented students, and has not fulfilled their campaign promises whatsoever.