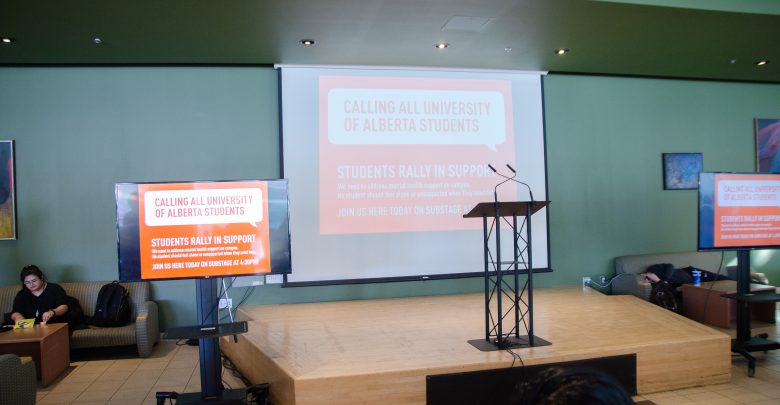 A student-led rally took to SUBstage to discuss the mental health struggles students face on campus and to ask for more mental health support from the university and provincial government.

The rally lasted for approximately an hour on March 13. The event also had an open microphone section where students and guests could come up to the stage and share their own experiences with mental health. The event had approximately 40 students in attendance.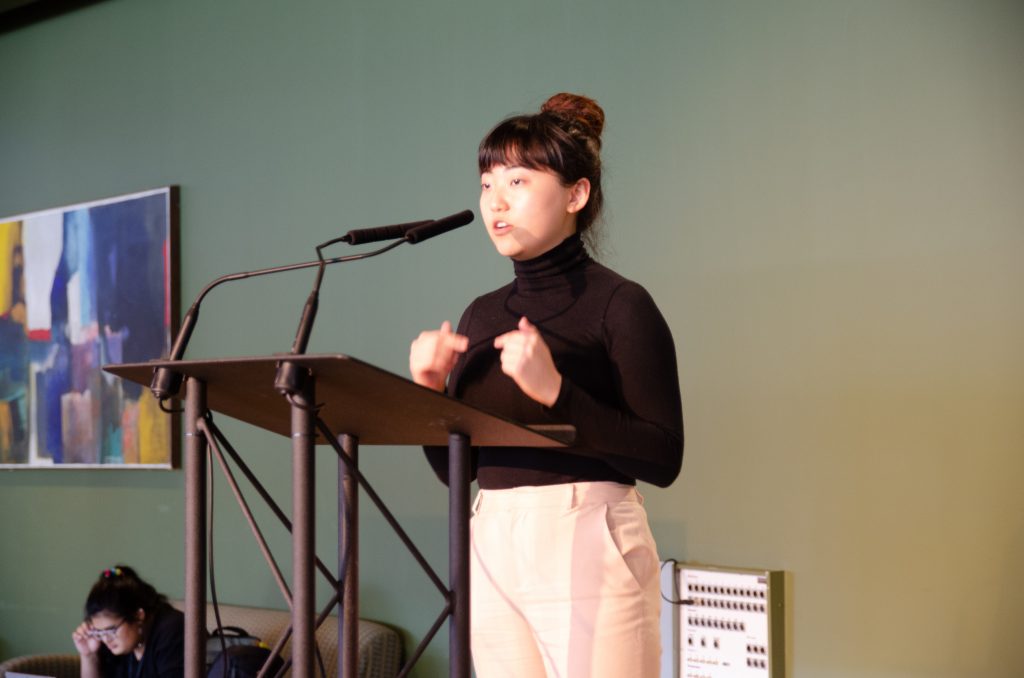 Second-year biology student Alina Lin, who was one of the event organizers, said she was moved to organize the rally after hearing about a student who was evicted from residence for attempting suicide back in 2016. During the rally, she shared that a classmate committed suicide during her first year of university.

"How many student suicides will it take for us to do something?" Lin asked the audience.

She added on top of institutional concerns, the university needs a "culture change" where students feel comfortable talking to each other if they need help.

"Institutional change takes years and decades," Lin said. "If we want change right now, it starts with us and we need to examine ourselves."

NDP MLA Thomas Dang, who was one of the speakers at the event, said he was excited to be representing the provincial government at the rally. He said he knew people who needed mental health support while he was a student at the University of Alberta.
In an interview, Dang added the government needs to continue to make campus mental health services accessible to all students who need them.

"We need to talk about making sure we have a government that cares about those issues and is willing to put money into the institutions and programs," Dang said.

Students' Union president Reed Larsen said Lin and her co-organizers approached the SU for help in organizing the rally. He said the Students' Union offered support in marketing the event such as providing pizza, and creating leaflets to hand out to students.

"We really were in the background today," he said. "We just wanted to support this fantastic student-led rally for a cause that, frankly, needs all the help it can get."

Larsen added that while the Students' Union advocates the provincial government for more resources, it is important for every student who feels passionate to get involved.

"Rallies like this are a great way to show that we as students care and want to make a change," he said. "Hopefully [after today], we can get more students supported through mental health services and more investments in mental health services on campus."

Among the crowd of students who listened to the experiences of their peers was Jalyse Haluszka, a third-year student. She said she lived on residence and experienced the lack of mental health resources offered there. She believes this ultimately "sets first years up for poor mental health conditions."

Haluszka added that she was turned away when she sought out mental health support in her first year.

"They were at capacity and wouldn't be able to fit me in until next year," she said.

Haluszka, a former Pandas track athlete, believes there is still a stigma surrounding mental illness in the community, which makes it difficult to find support even in a tight-knit athletic community.

"Even though my teammates said it was ok to talk about it, no one actually talked about it," she said.

Akanksha Bhatnagar, SU vice-president (academic), said it is important for students to come together as a community to rally for mental health. As the next SU president, she said she hopes to implement a cultural lens for wellness services offered at the campus in the coming year.

"I hope the university is here listening to the concerns that students have so they can find ways to make changes right away," she said.