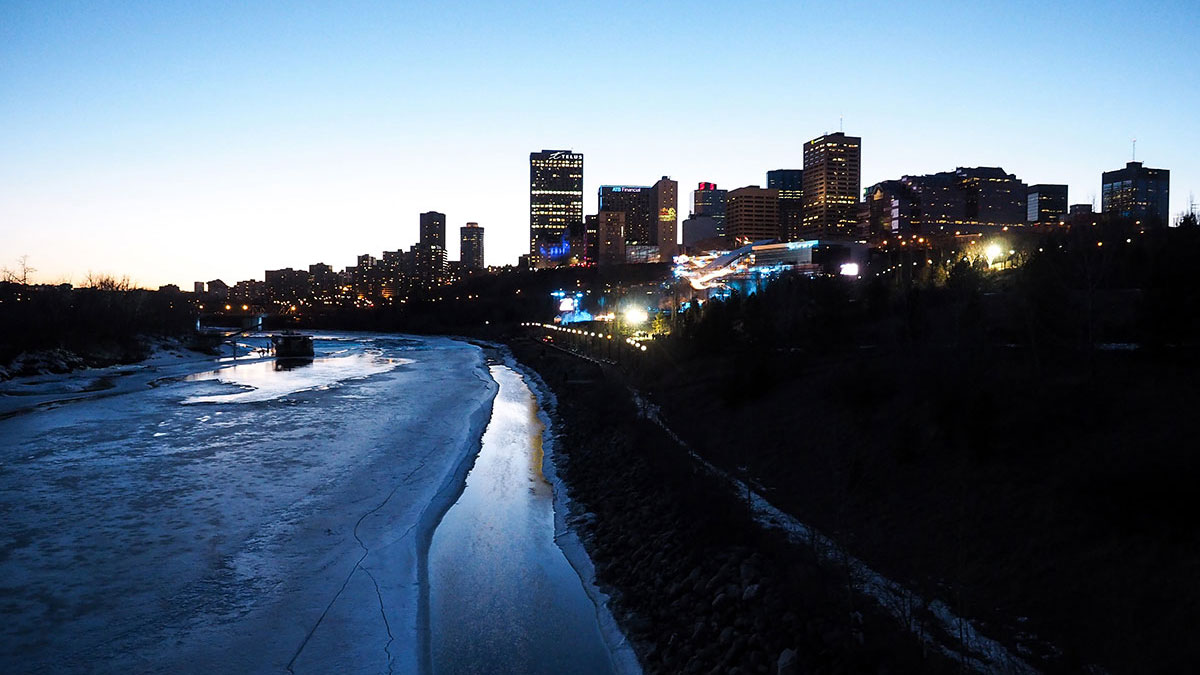 In our weekly column Social Intercourse, we (i.e.your friendly neighbourhood Arts & Culture writers) share our picks for your weekend (or mid-week) night out.
---
Who: University of Alberta Students' Union and UASU elections
When: March 6 at 9:00 a.m. to March 7 at 5:00 p.m.
Where: Online via uasu.ca/vote
Admission: None required — just vote!
The time for our Students' Union elections has finally arrived. All students have the opportunity to vote for the 2019 executive committee and Undergraduate Board of Governors Representative. If you missed the fora at the Myer Horowitz Theatre and Campus St.-Jean, you can catch them here. And if you want to get up to speed on the campaign period, check out The Gateway's coverage here.
– Étienne Fillion-Sauvé
---
When: March 7-17
Where: Various venues around Alberta Avenue
Admission: Festival events by donation, mainstage tickets available here
The SkirtsAfire Festival — Edmonton's only multidisciplinary arts festival promoting women artists — is returning to the Alberta Avenue area with dance, theatre, concerts, and more. The 2019 festival's highlight will be a concert by bilingual singer-songwriter Coeur de Pirate.
– Jonah Dunch
---
Who: University of Alberta — Campus & Community Recreation
When: Friday March 8 at 5:30 p.m. – 7:30 p.m.
Where: Main gymnasium of Van Vliet Complex
Admission: $25, through registration here
Ages: 17+
School can be stressful, so why not go to a gym — and build a terrarium? This is what the Really, Really, Ridiculously Big Plant Night promises, along with complimentary snacks and music. The event has a limit of 500 spaces, so make sure to register as soon as possible. Is it the plants that are big, or is it the night itself, or is it both? Guess you'll have to go to find out!
– Étienne Fillion-Sauvé
---
When: March 8, 8:00 p.m.
Where: Spazio Performativo (Mile Zero Dance)
Admission: $10 at the door, but open admission for those who lack the funds
Choreographer Krista Posyniak has assembled a roster of women, transgender, and non-binary performers for the latest installment of Dirt Buffet Cabaret, Mile Zero Dance's avant-garde performance variety show. Highlights include new works by U of A graduates NIUBOI, a performer-creator, and Nisha Patel, a spoken-word artist.
– Jonah Dunch
---
Who: Alberta PIRG, Rainbow Alliance for Youth Edmonton, & The Landing Society
When: March 9, 9:00 a.m. to 10:00 p.m. (panel and workshop 9:00 a.m. – 4:00 p.m., networker 4:30 – 6:30 p.m., after-party 7:00 – 10:00 p.m.)
Where: ECHA 1-490 (panel + workshop), Good Earth Café (networker), The Aviary (afterparty)
Admission: Free if you register here for the whole day. After-party is also open to the public, by donation.
This day-long event aims to educate its participants about all things LGBTQ2S+. Panels and workshops include "Accountable Communities," "Queerpop Songwriting: Telling our stories," and "The Main Drag." It will also showcase organizations and service-providers that support queer and trans folk. Afterwards, the day will be capped off by an opportunity to party at the Aviary at 7:00 p.m., where The Lonely Spooners and Be Steadwell will be playing.
– Étienne Fillion-Sauvé