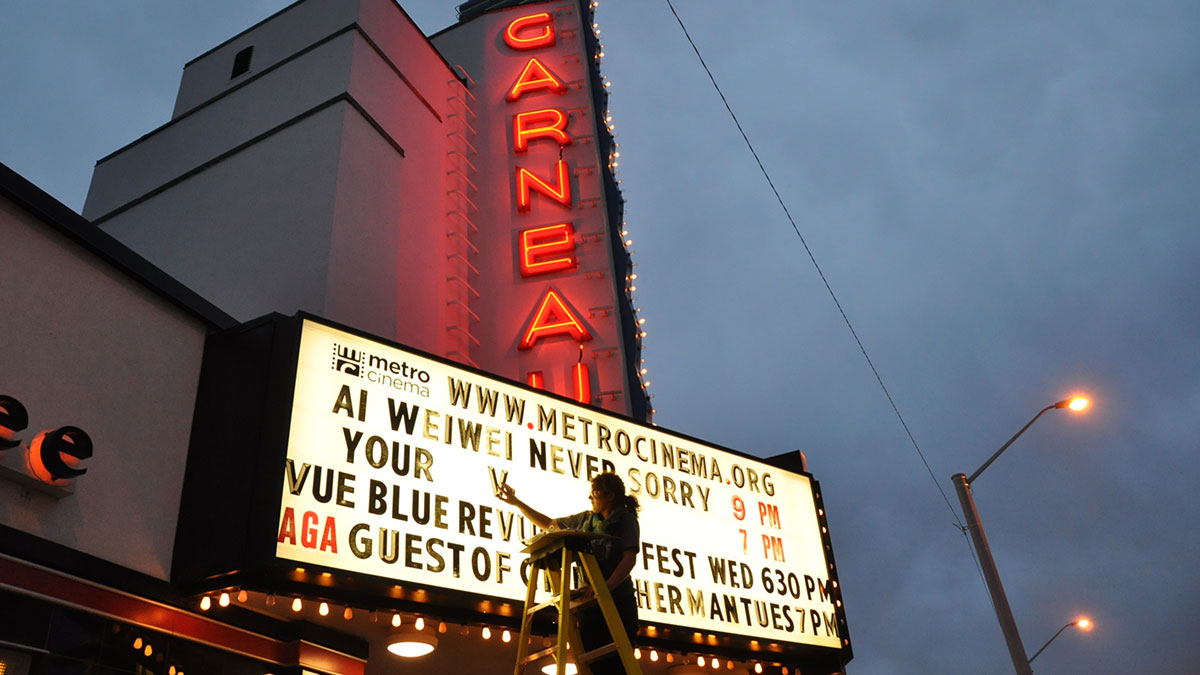 In our weekly column Social Intercourse, we (i.e.your friendly neighbourhood Arts & Culture writers) share our picks for your weekend (or mid-week) night out.
---
What: Gaspar Noé's Climax
When: March 14, 16, 17, & 19
Where: The Metro Cinema
Admission: $13 for adults, $10 for students, available here
French cinema bad boy Gaspar Noé (Irréversible, Enter the Void) is back at it again, with "it" meaning making crazy, insane, and very hot movies. Take everything you like about movies (coherence, likeable characters, non-problematic subject matter), throw that in the trash, light the trash on fire, and you've got yourself a Noé film.
Climax follows a French dance troupe as it spends an entire night celebrating before going on tour. However, unbeknownst to the dancers, their sangria gets spiked with LSD, and the night devolves into a hellish trip of drug-induced chaos. One can only imagine watching this film will equally be hellish.
– Étienne Fillion-Sauvé
---
When: March 14

Where: Winspear Centre

Admission: $37-47
The Cat Empire's "Stolen Diamonds" tour makes a stop in town on the 14th with a genre-defying album. The band's unique rock and reggae fusion music from down under has further solidified Australian stereotypes and captured the imaginations of fans worldwide. The band's trend-setting beats will leave you mesmerized, but so will their accents.
– Matei Sasu
---
What: SUBstage Session's "The Encore"
When: March 15, 7-9 p.m.
Where: Dewey's
Admission: FREE
This laid-back concert features singer-songwriters who've performed in the SUBstage sessions this semester. Kick back with a brew in Dewey's and enjoy some fresh local music.
– Jonah Dunch
---
What: Drag'n Slay'er: OUTreach's 16thAnnual Drag Show
When: March 15, 7–11 p.m.
Where: Dinwoodie Lounge
Admission: $15 (ages 18 and over) available here
OUTreach, the U of A's LGBTQ2S and Allied Social Group, is closing off Pride Week with the 16th edition of its annual drag show. Amateurs will compete for prizes, while seasoned performers will provide some extra exciting entertainment. Afterwards, guests are encouraged to head over to Evolution Wonderlounge with their tickets for the afterparty.
– Étienne Fillion-Sauvé
---
What: UAlberta Opera Workshop's The Magic Flute
When: March 15 and 16, 7:30 p.m.
Where: Convocation Hall
Admission: FREE

Nothing says spring romance like an operatic tale of love at first sight! Mozart's The Magic Flute follows Prince Tamino and princess Pamina as they escape from ruler Sarastro. Join the UAlberta Opera Workshop this weekend for an evening of Mozart.
– Nico Larson