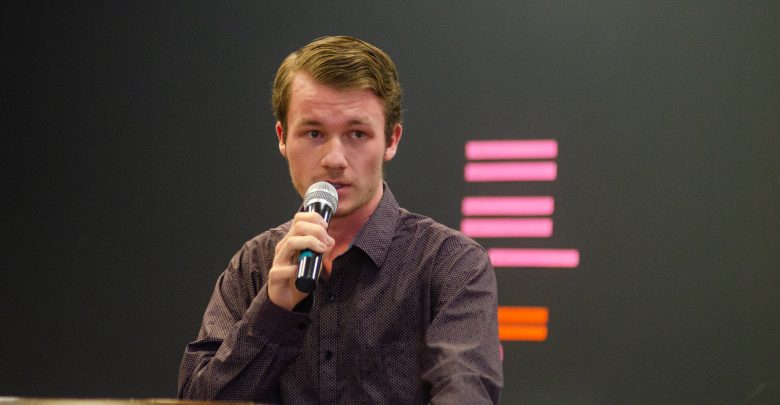 Every year, a number of mostly anglophone hopeful politicians visit Campus Saint-Jean (CSJ) and tell them that they matter. Every year, however, very little is done for the small Francophone community, leaving them to become quite embittered, akin to Canada's early relationship with Quebec.

This year's forum was no different. Many hopeful candidates looked into the French crowd and promised them, mostly in English, that things would change, resources would be available to them in French, and that Campus Saint-Jean would be on par with North Campus.

The candidates for vice-president (student life) performed as expected:
We have a clear winner
The second place candidate is performing adequately
Why does the third candidate even bother at this point.
Jared Larsen was the only candidate with concrete ideas on how to mend the rifts between North Campus and CSJ. One such suggestion was a Students' Union resource guide that would be published and made available in a multitude of languages. He was the only candidate that could name CSJ student events properly. Say what you will about pandering and empty promises; it seems Larsen is truly committed to making campus a better place for all students. He has performed strongly in every forum and has not surrendered any ground. I strongly favour Larsen in this race, so much so that he could not show up to the Myer Horowitz forum and still win 51 per cent of the vote in the first round.

Shuaa Rizvi has been able to push past her nerves to be a competent second choice. She did fumble a bit when she failed to name La Fête de la Francophonie correctly, calling it the "poutine party," which earned her some deserved heckles. She was also unaware of progress on the SU's French translation committee, but her redirected focus creating a more positive community on campus seems like a genuine belief and goal. I like Rizvi as a candidate. She's humble, passionate, and driven. The problem lies, however, in the race she chose to run in. She cannot compete with Larsen, and she seemingly would've been better suited to campaign for vice-president (academic).

Rory Storm seemingly only has one campaign point: student group collaboration. He claims he is the "students' candidate" and a grassroots motivator. To say this is a bold claim would be an understatement at best. How can he be the voice of the average student when he didn't know what events went on at CSJ, other than the Edmonton Fringe and the Flying Canoë Volant (both of which aren't CSJ-specific)? How can he be a grassroots motivator when he says he just learned about residential schools last year? Did he not go through the Alberta education system? I could say Storm would be incompetent as vice-president (student life), but that implies that he would have an ounce of competency at all. It truly terrifies me that he has a chance in this race because of the Greek community consolidating their vote.

TLDR: This race has a clear winner: Jared Larsen. Shuaa Rizvi is becoming overshadowed but she seems genuine. Voting for Rory Storm would be a lost cause.