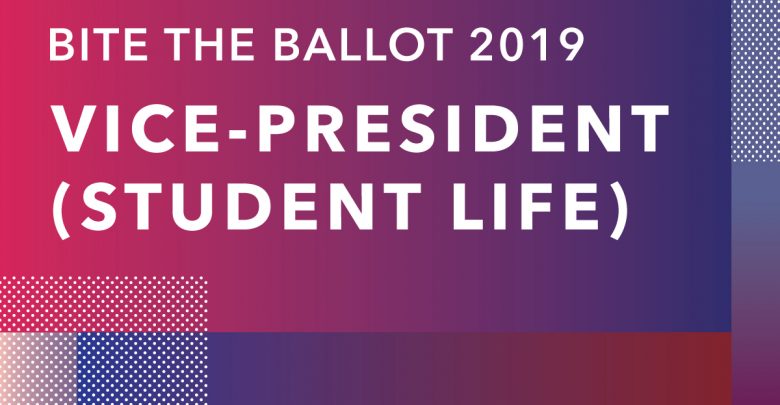 The vice-president (student life) is responsible for planning events and advocating for campus residents and student groups. More recently, on-campus mental health resources and programming have also fallen under this portfolio.
There are three candidates vying for the position of vice-president (student life) this year. Jared Larsen has a plethora of campaign points that range from bettering student wellness to empowering student groups. Shuaa Rizvi has focused her campaign on creating a positive community for all students. Finally, Rory Storm has campaigned almost solely on student group collaboration.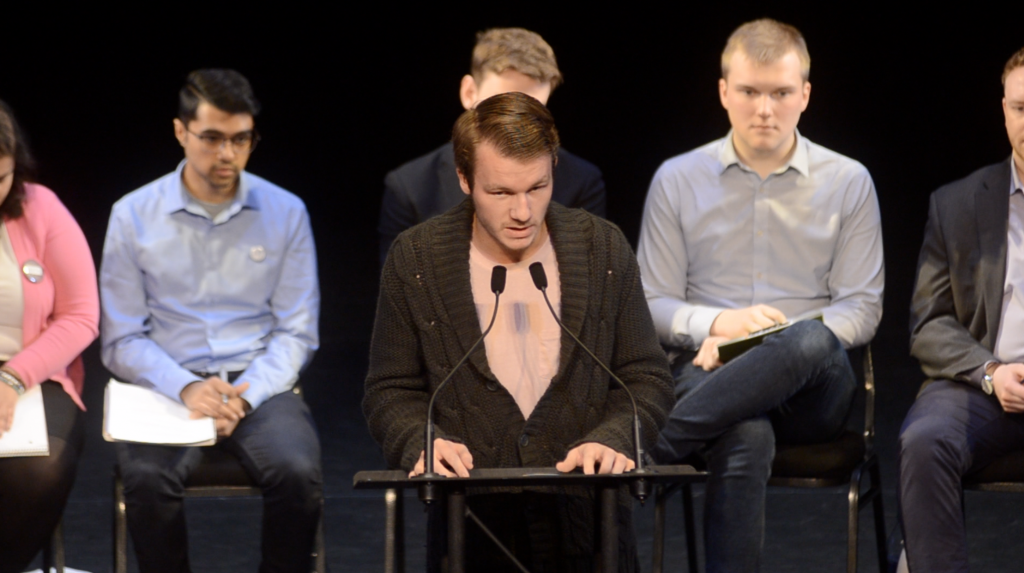 ‪Jared Larsen

Larsen may have had a dominating presence in the forums, but did that come from a strong platform? The answer is yes. His platform states that he wants to continue to hold the university accountable to their commitments to sexual violence and suicide prevention. Larsen wants to continue to pursue implementation of a sexual assault response and prevention coordinator, something that was unable to be implemented in the past year. He also wants to improve student wellness and see that residence associations have competent tools to ease the transition of leadership.
Unfortunately, Larsen's point of introducing a Students' Union resource guide is a moot one, as current vice-president (operations and finance) Emma Ripka is currently working on such a project and hopes to have a first draft of it out before the end of her term. Larsen could certainly consider working collaboratively with the next vice-president (operations and finance) to continue updating the guide, but that's decidedly a much less attractive point to be campaigning on
But overall, Larsen's strong campaign and platform make him a favourite in the race.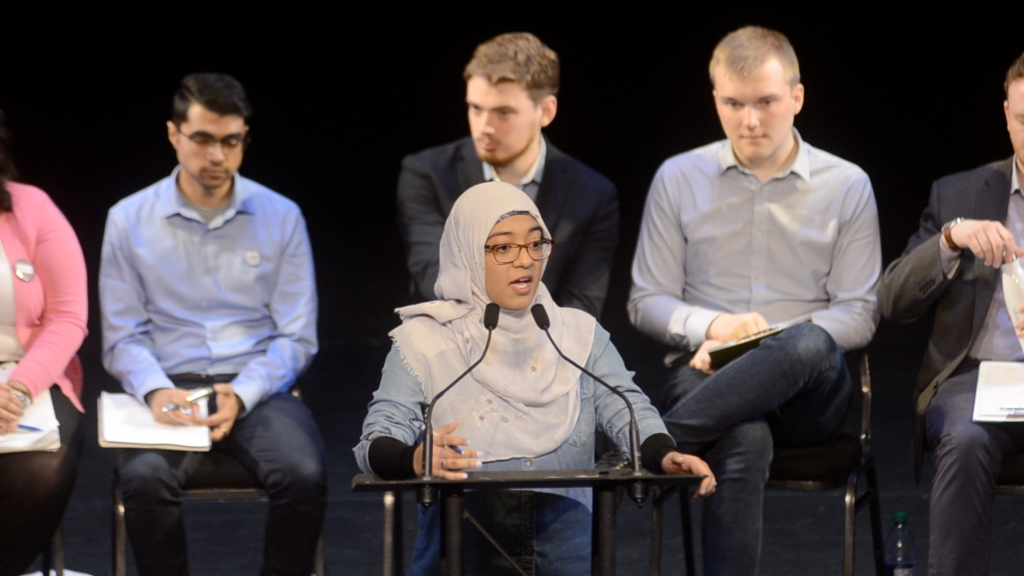 Shuaa Rizvi

Rizvi has focused her campaign on creating a positive campus community and bettering mental health services. The positive campus community point is a good idea; everyone should feel welcome and safe on campus. Her point of creating more parent-friendly events is also great, and a unique point that hasn't really been seen in other vice-president (student life) platforms before. Her point on having all campuses and residence associations collaborating to better the campus experience and grow the community is also a plus.
Rizvi also wants to implement the recommendations of the Aboriginal Relations and Reconciliation Commitee (ARRC), as many of the other candidates for other executive positions have stated.
In regards to Lister specifically, Rizvi wants to make sure that the Floor Coordinators (FCs) and executives of the Lister Hall Student Association (LHSA) have "similar training" to resident assistants (RAs). This is a confusing point, as FCs and RAs serve very different functions; perhaps she means QPR training, but it's unclear from her platform.
Ultiamtely, Rizvi is a safe second choice vote, and I liked her in the forums.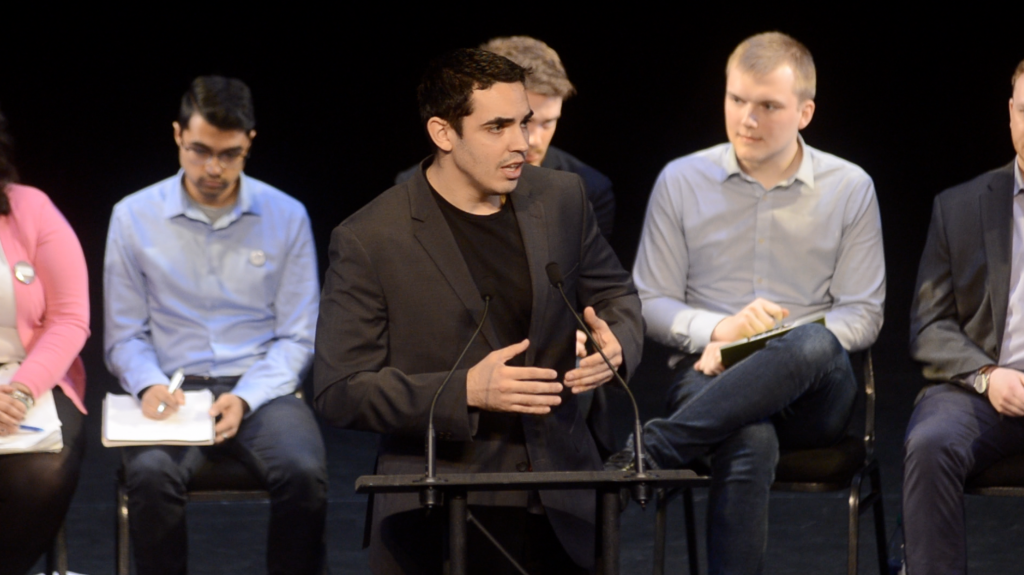 Rory Storm

The fact that Rory Storm failed to use any weather-based puns is a national tragedy. More seriously, Storm struggled in the forums, as he mainly focused on student group collaboration and adding more workshops. His platform, however, was wider than that. He wants to promote more student group collaboration to encourage a community where all students can interact with one another and learn from each others' experiences. This is a fine point, but my main gripe with it is when considering all the issues students face, student group collaboration is just not a pressing matter.

His other point of student-alumni connection seems to be what the alumni association already does, so I fail to see its value. He also mentions in his platform that all students should have consent training in order to graduate university. His heart seems to be in the right place, but this is an odd goal that doesn't fall under his portfolio (negotiating degree requirements is more akin to the vice-president (academic) portfolio). In his platform, Storm also failed to address any sexual violence issues in the greek community other than the need for more education. I wish I could say voting for Rory Storm is a good third choice, but that spot unfortunately, for me, belongs to "none of the above."

Who should win, and who will win?
Jared Larsen is best suited for this position, and therefore should win. If he can achieve his goals, student life will truly get better. Shuaa Rizvi is a good second choice, but her platform is unfortunately uninspired. Rory Storm may have his heart in the right place, but he fails to recognize the issues that face students today.

As for who will win, Larsen's stellar performance at forums, as well as his regular endorsements on social media, will likely propel him to first place.