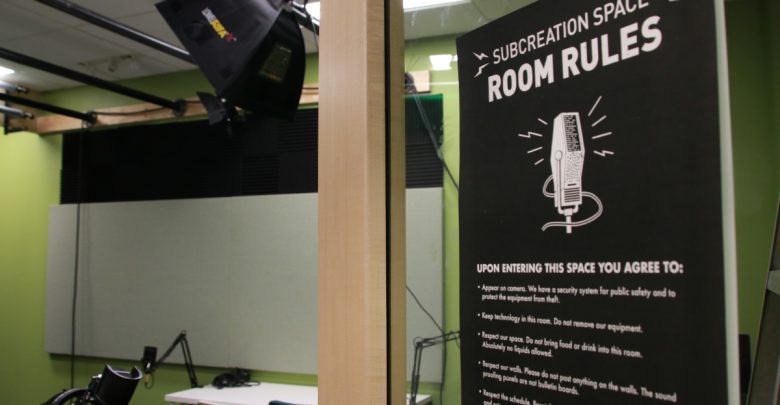 A new space opened in the lower level of the Students' Union Building will allow students and student groups to create multimedia projects for free.
Launched by the Students' Union, the $6,300 SUBcreation Space has equipment students can use for a number of different projects, like films, podcasts, and photo shoots. Emma Ripka, Students' Union vice-president (operations and finance), described the new space, which opened in September, as a venue for a variety of student projects.

"The SUBcreation Space is just a spot in SUB that is designated for creating multimedia projects, whether they're academic or non-academic," she said. "It's equipped with a multitude of different microphones and cameras that students can use to make videos, podcasts, or whatever projects they see fit."

Students and student groups can book the space for two free bookings per week up to two hours each. The space is also open to the university and affiliated organizations, which can rent the space for $40 per hour. Students can make a booking by going to the Infolink main office at Student Life Central in SUB basement. There is currently no way to book the space online.

Ripka said the idea for the SUBcreation Space came after last year's Students' Union executives were working on the State of the Union podcast, where they would discuss Students' Union business and campus issues. In response, a number of students requested a space to make similar projects.
While there are other spaces in SUB where students can book rooms to work on their own projects, the SUBcreation Space is the first to provide free equipment for students to use.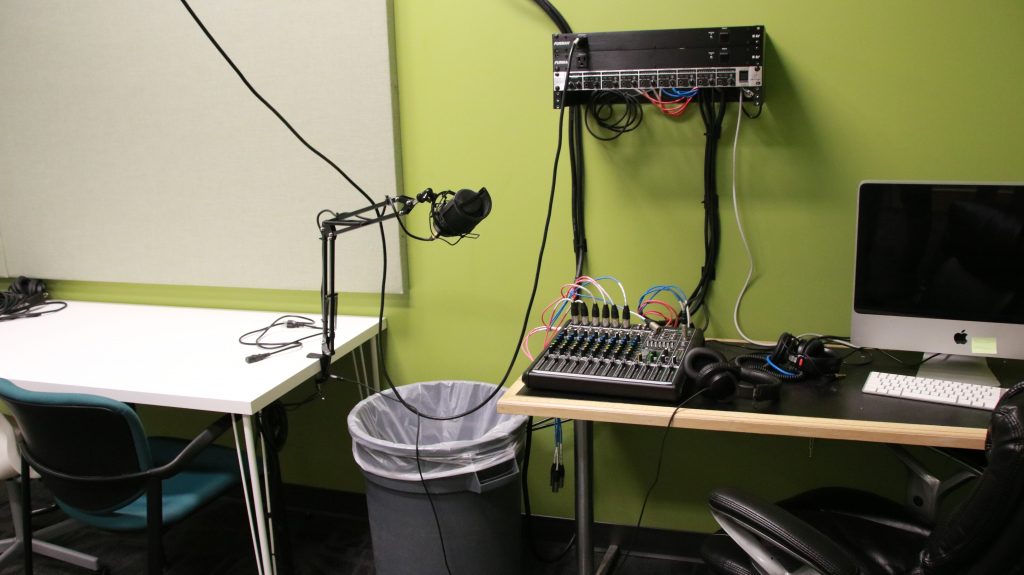 "We have small rooms that people can bring their own equipment but never have we provided our own equipment for them before, so that is pretty exciting," she said.

However, due to the equipment provided, the space — which cost $6,300 to set up — will be costly to maintain. Security was another cost factor, as cameras were installed in order to prevent theft from the space.

"The challenge with this kind of space is because technology is advancing so quickly, things go out of date really quickly, and so it will be decently costly to maintain but hopefully it will get enough use such that the investment is justified," Ripka said.

Since it's free for students to use, the space provides a fleeting opportunity that Ripka feels students had best take advantage of.

"There is a lot of stuff that we have access to as students that maybe later in life we will have to pay for. So we might as well take advantage of it so I encourage people to, and to definitely share their projects," she said.