News
Students' Union
Student advocates launch campaign urging government to release tuition review
The legislation will determine the ability of post-secondary institutions to set tuition levels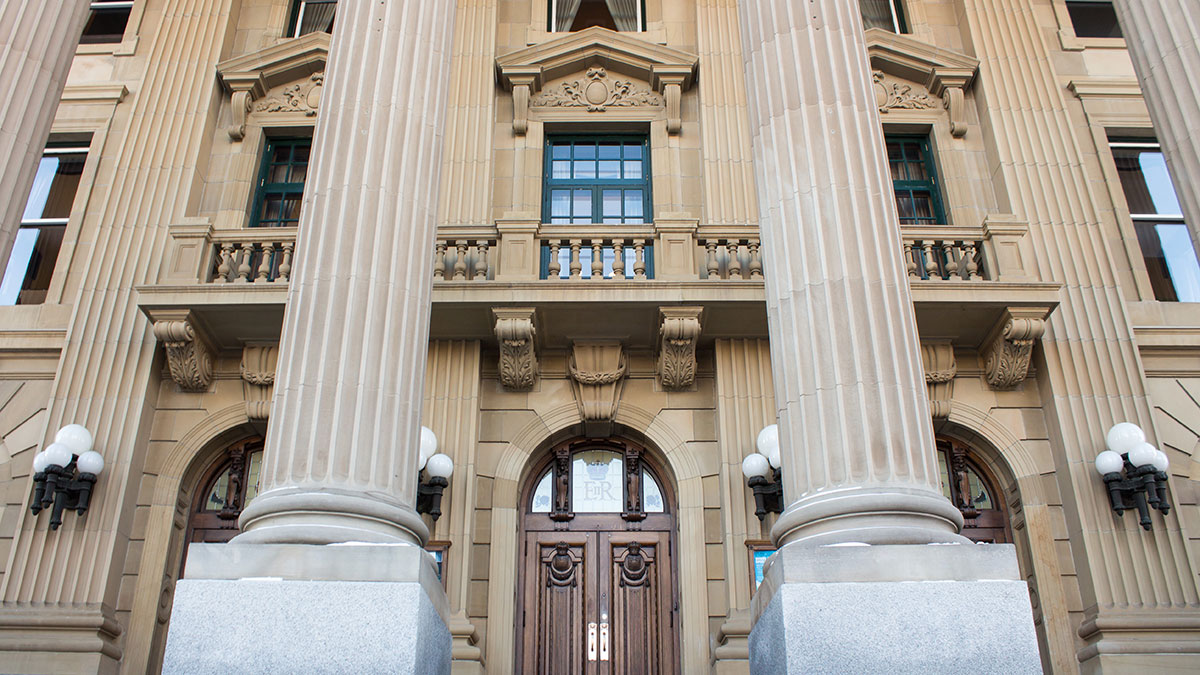 The Council of Alberta University Students (CAUS) is launching an information campaign urging the provincial government to release their tuition review this fall.
The New Democratic Party's tuition review was expected to be released in fall 2017 to address policies on both domestic and international student tuition. The delay in its release has caused concern about potential rises in tuition rates from student advocates. The domestic student tuition freeze established in 2015 is expected to end after this academic year, and despite backlash from students regarding rising international student tuition last year, international student tuition remains unregulated.
CAUS represents the political interests of over 100,000 undergraduate students from Alberta's five largest post-secondary institutions, including the University of Alberta. Their upcoming campaign will educate students on the upcoming tuition review and encourage them to engage with the Alberta Ministry of Advanced Education through social media, by letter, or email, to pressure the government into releasing the tuition review this fall.
The campaign will take place from October 16 to 19, and will involve participation from the five largest Alberta post-secondary institutions including the University of Alberta, University of Calgary, University of Lethbridge, Mount Royal University, and MacEwan University. The U of A Students' Union will have information booths open in the Students' Union Building on October 16, 17, and 19 from 11 a.m. to 1 p.m.
In addition to the rapid release of the tuition review, CAUS also recommends:
Rolling back tuition to rates from 1992 and tying all future increases to the consumer price index (similar to annual changes in inflation.)

Adding the regulation of tuition into the post-secondary learning act.

Provincial regulation of international student tuition to increase stability and predictability.
Adam Brown, the SU vice-president (external) and member of the CAUS board of directors, said the goal of the campaign is to encourage the government to make student tuition more predictable.
"We want to make sure students are aware of what's going on, and to provide the resource for them to communicate what they want to the provincial government," Brown said.
At the booths, students can send emails and post on Facebook or Twitter to let the Alberta government know they are aware and concerned about the tuition review. Brown said they hope to compile these messages at the end of the campaign and present them to the minister of advanced education.
"We want to demonstrate [to government] that students are paying attention to this issue," Brown said. "Especially as we're going into a provincial election, we want them to know that this issue matters. We want this to be taken seriously, and we want student voices to be listened to."
Domestic student tuition freeze ends this year
Brown said one reason why the tuition review is important is because the domestic student tuition freeze ends this academic year.
The NDP instilled a two-year post-secondary tuition freeze for domestic students starting in 2015 that was extended to the 2017-2018 academic year in 2016. It was further extended into the 2018-2019 academic year last winter alongside $17 million in backfill funding.
However, the tuition freeze is expected to end after this year and Brown is concerned that the end of the freeze may lead to a sudden rise in post-secondary tuition.
"While a tuition freeze does save students a large amount of money, there's also a lot of unpredictability that can happen afterwards," Brown said. "We've seen in certain other jurisdictions that after a tuition freeze period, tuition can shoot up."
Brown said it's important the tuition review is released soon, so that predictability can be ensured for coming years.
"When tuition is unpredictable, students often aren't able to pay their tuition as easily," Brown said. "They may have to take fewer courses or get another job, which puts a lot of strain on their academic, social, and family life."
Brown said the students most affected by the potential change will be those in first and second-year university, who still have several more years left before graduation.
International student tuition remains unregulated
In addition to regulating domestic tuition changes, Brown said they're also hoping the tuition review will address the lack of regulation for international students.
Most recently, the U of A raised international student tuition by 3.14 per cent for the 2018 academic year sparking protests from students.
"The lack of regulation presents even more unpredictability for international students [compared to domestic students]," Brown said. "The university and the province can freely change [international student tuition] at their will."
"I hope [the protests] were a wakeup call for government to see what universities can do," Brown added. "We hope to see some positive movement for international students in the tuition review in addition to domestic tuition changes."
The legislature's fall sitting begins October 29, and Brown hopes the review will be tabled and legislated in November or December.
"Regardless of whether the tuition review comes out," Brown said. "We will be keeping track of what happens and informing students on what measures [the SU and CAUS] will be taking moving forward."