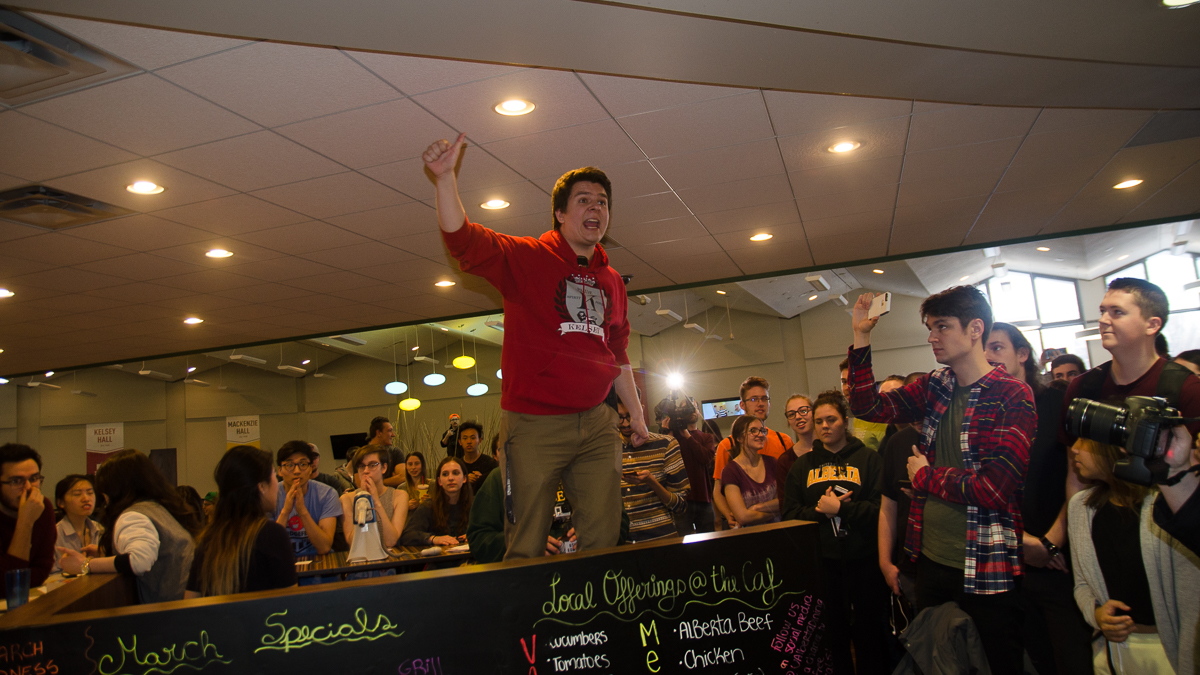 On Wednesday at 6 p.m., a large number of students rushed into the Lister cafeteria to protest the proposed increases to international tuition, residence rent, and meal plans.
The Board of Governors is set to meet this Friday at 8 a.m. to vote on these key issues, however many students said their concerns about the proposed 3.14 per cent increase to international tuition, four per cent increase to residence rent, and implementation of the all-you-can-eat meal plan have been ignored. The protest was organized by the International Students' Association (ISA) and the Lister Hall Students' Association (LHSA).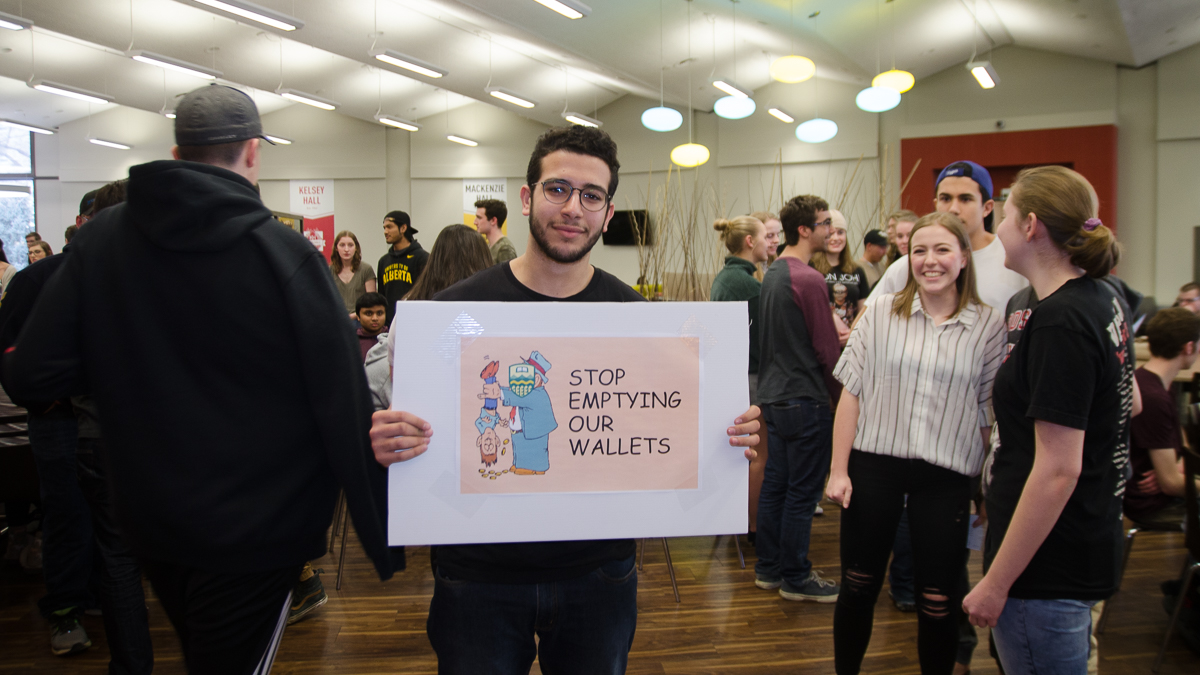 In a survey conducted by the Students' Union with around 630 responses, 91 per cent of respondents did not believe the new meal plan proposal was an improvement from the current plan and 93 per cent of students did not support the proposed meal plan overall.
Jordan Simao, a Campus Saint-Jean student who ran for vice-president (student life) in 2015, was one of the speakers at the protest.
"We are here because we want the university to listen to us" he yelled."We are here because we are sick of being bled dry. We are here because students do not support the meal plan. We are here because students do not support international tuition increases."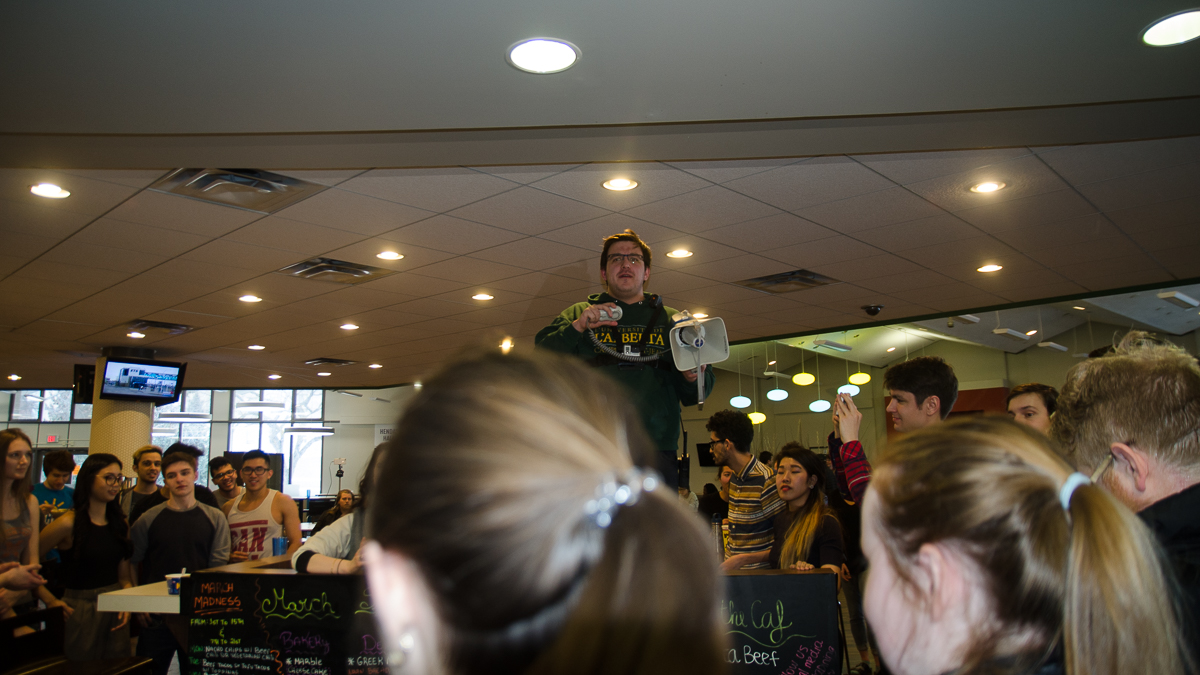 Throughout the night, several more speakers addressed the crowd while standing on top of a table in the cafeteria, including Students' Union president Marina Bannister, LHSA President Matthew Luzentales-Simpson, and ISA President Akram Hammami.
"94 per cent of you oppose this meal plan," Luzantales-Simpson said. "Students should not be bearing the weight of the poor financial decisions of past administration."
Using two separate hashtags as rallying cries, #EatYourPlan and #NotForPublicGood, the speakers encouraged students to spread the word on social media.
Additionally, students were told to sign postcards that will be delivered at the Board of Governors meeting on Friday.
"They might not want to listen," Simao said. "but they're going to hear us."