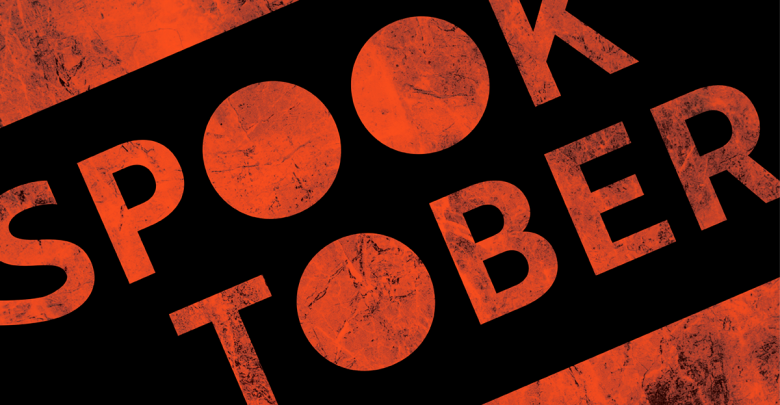 Throughout "Spooktober," Nicklaus Neitling reviews one horror property each weekday.
---
Stranger Things is horror for people who don't like horror. Is that a pretentious opinion? Sure, but you know this series isn't actually good and is really just mediocre nostalgia bait.
The series follows the citizens of Hawkins, Indiana, as strange things begin to occur in their small town. The story alternates between the adults, teenagers, and children. The two principal adult characters are Joyce Byers (Winona Ryder) and Chief Jim Hopper (David Harbour). The former is the mother of Will (Noah Schnapp), who disappears at the start of Season 1. The latter is the Chief of Police, who is investigating all of the weird happenings in Hawkins. The teenagers —Nancy (Natalia Dyer), Jonathan (Charlie Heaton), and Steve (Joe Keery)  — are forced into the fray when their classmate Barb (Shannon Purser) goes missing. While looking for their missing friend Will, the children — Mike (Finn Wolfhard), Dustin (Gaten Matarazzo), and Lucas (Caleb McLaughlin) —  find Eleven (Millie Bobby Brown), a telekinetic girl who's been the subject of government experiments.
This is a barebones account of the plot. The Duffer Brothers' series has garnered widespread acclaim and popularity, so you should check it out if this interests you. In my view, however, it's mediocre horror fare at best.
Spoilers for Stranger Things Seasons 1 and 2.
Season 1 is arguably the most horror the series has to offer. Some moments of jump scare-fueled tension are littered amongst family and school drama, but the series ultimately falls short with all three of these plot elements.
We're meant to root for the kids as outcasts, but this premise only serves to introduce Eleven, whose telekinetic power can't lift it above generics.
The teenage drama is exactly that. Barb dies to breathe some life into this plotline, but it's too little too late.
The main reason the horror fails is that the Demogorgon looks ridiculous. I don't know if it was bad CGI or the fact that it looks like a bad mix of Audrey II and the fourth dimensional beings from Rick and Morty, but I remember audibly laughing when I saw it for the first time.
The season shines, however, with the adults. Winona Ryder is amazing in her role as Joyce Byers. Her desperate struggle to find her son always feels believable, making it one of the most compelling parts of the series.
Likewise, the strongest scene in the entire series is when Chief Hopper performs CPR on Will just after he is rescued from The Upside Down. It jumps between the present and his daughter's final moments with cancer, and we realize Hopper isn't just trying to save Will. Honestly, that one scene alone made the first season worth watching.
Season 2 forgets all that pathos and gives us more of the kids. I understand people wanted this, but it makes for less compelling TV. Chief Hopper is now Eleven's secret adoptive dad, but we're now supposed to believe he has no idea how to raise a daughter. Joyce is given nothing to do because Will is back from The Upside down and seems fine. The season introduces a few new characters whom, I believe, were initially meant to serve as simple romantic interests until the Duffer Brothers found them something to do.
The series went the Alien route, wherein the first outing is a relatively slow-paced battle with one overpowered monster, while the sequel deals with several smaller, much weaker monsters that favour thrills over chills. This isn't a bad route to take, but it is disappointing, as I felt the characters had stronger convictions in the first season than they did here.
I think the series is so popular because it preys on our memories of good movies and books, recalling images of The Goonies, It, and John Carpenter's Halloween. While those references aren't masturbatory, they lead us to forgive Stranger Things for a lot of its faults. We think, "Remember those good movies? Don't you miss those?" But those old movies were good on their own rights — Stranger Things, meanwhile, is only good in reference to its precursors.
The strangest thing about this series is that after I finished it, all I wanted to do was watch better things.