Campus Life
News
New twist to campus food: Wetzel's Pretzel to open in HUB by November
The new HUB Mall location will be the fifth Wetzel's Pretzel location in Edmonton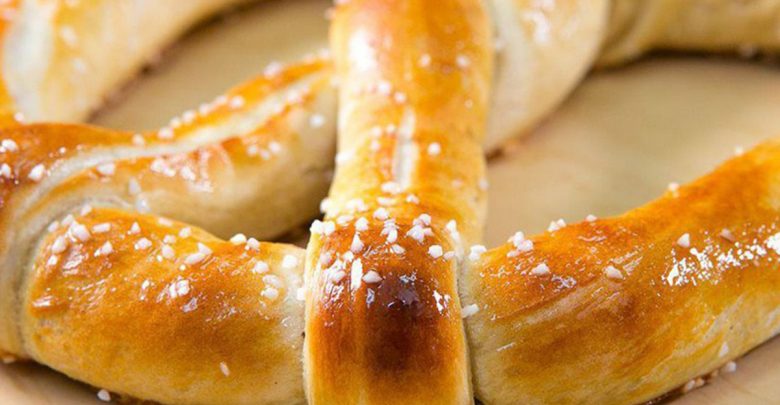 Pretzel lovers rejoice, an all-new Wetzel's Pretzel will be opening in HUB Mall later this year.
The smell of pretzels, hot dogs, and fresh lemonade will be wafting through HUB Mall this November with the opening of a new Wetzel's Pretzel. The pretzel chain will be moving into the vacant space that used to be occupied by the HUB Mall bookstore, which closed in 2017, located between Cookies by George and The Stylistics Hair Group.
The new HUB location will be the fifth Wetzel's Pretzel location in both Edmonton and Canada. The first Canadian Wetzel Pretzel location opened in West Edmonton Mall four years ago, with the most recent one having opened in the Premium Outlet Mall by the Edmonton International Airport this summer.
Cory Reddekopp, the Edmonton businessman leading the chain's expansion in Canada, said the team is waiting for renovations to be completed before the business can launch. He expects the grand opening to occur in late October or early November.
The American pretzel chain began operating in Canada four years ago, and serves a variety of sweet and savoury pretzels. Some of their most popular items include the "Sinful Cinnamon," a pretzel coated with cinnamon sugar, and the "Jalaroni", a baked cheese pretzel with pepperoni slices and jalapeno.  
Reddekopp said it's the variety of "on-the-go" style food items Wetzel's Pretzel offers that made him consider opening a location on campus.
"I thought opening a Wetzel Pretzel [in HUB] would be a good concept," Reddekopp said. "[Pretzels] are cheaper in price compared to other foods, and it's a quick thing students can just grab and eat on-the-go."
Reddekopp said all the Wetzel's Pretzel items are prepared new daily, including their fresh lemonade.  
"Nothing is brought over the next day," Reddekopp said. "All the dough and all the pretzels are made fresh every day."
Aside from pretzels, the chain also serves a variety of pretzel dough wrapped hot dogs called "Wetzel Dogs" and bags of mini bite-sized pretzel pieces with various toppings called "Wetzel Bitz."
Reddekopp said the chain is currently looking to further expand their reach into British Columbia, Saskatchewan, Manitoba, and Ontario.  
"It's great study food," Reddekopp added. "And they're pretty big quantities. You'll find that if you eat a whole pretzel it does fill you up."