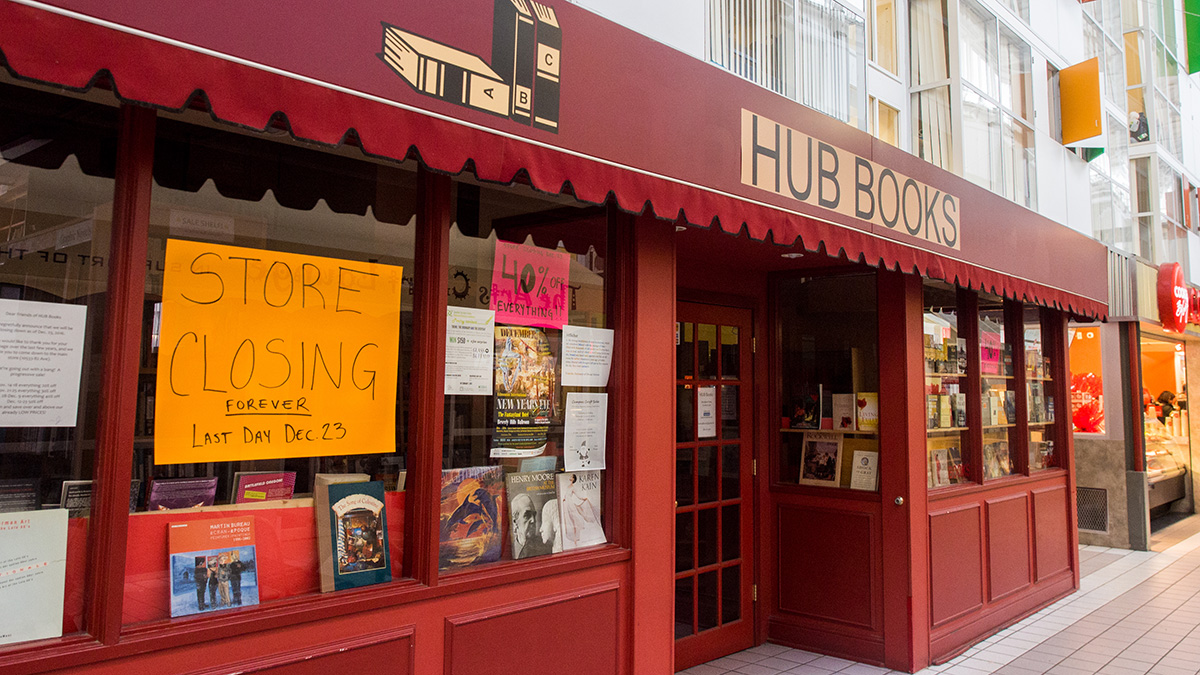 For most students, it'll be the night before Christmas Eve. But for the HUB Mall bookstore, it will be the night before closing.
Come December 23, HUB Books, the campus seller of used books, will be closing due to low business. In its four years on campus, the bookstore has sold academic texts, art books, and fiction from its location between Cookies by George and The Stylistics Hair Group in HUB Mall.
The reasons for closing include slow traffic during summer months and the number of shoppers in its location.
"The big thing here is the amount of traffic," said store manager Joanna Wotpyka. "Looking back to when I started at the university in 1987, most of HUB Mall was retail … it's not a shopping destination anymore."
Acting as a branch of the Edmonton Bookstore, it first opened on campus to fill a missing hole left by the closure of the University Bookstore's secondary branch in HUB. Barb Ellis, the store's owner, took this as an opportunity to bring the Edmonton Bookstore to campus.
"We thought it would be a good idea if we could build a little niche for us on campus," Wotpyka said.
The bookstore is small: its two levels house a large range of texts from yoga manuals to biographies about U.S. presidents, and a number of obscure titles.
The store's quiet, red-carpeted atmosphere is different from the hustle and bustle of HUB Mall. The layout is reminiscent of what Wotpyka called "the bookstore days of yore, where people could just come in and just wander and get lost."
The bookstore is curated to serve the interests of all patrons, which varies from professors to students, as well as young children visiting from the HUB mall daycare.
"I do book scouting for this store, and I do it for the other store as well," said Joanna. "And (I) kind of know what people like … so I keep my eye out for that."
While closing their location on campus, HUB Books' collection can still be found at the Edmonton Bookstore on Whyte Avenue, which will now be their primary focus. By Winter semester, the space will be up for lease.