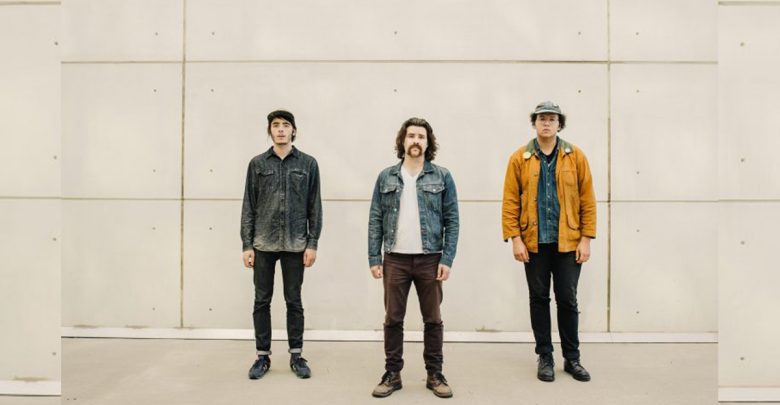 Jesse and the Dandelions
Give up the Gold
Independently produced
https://www.jesseandthedandelions.com/
---
Local psychedelic pop band Jesse and the Dandelions released its new album, Give up the Gold, at the CKUA Radio Network studio on September 15.
Jesse Northey, the band's frontman, engineer, and songwriter, co-produced the album with Edmonton-based musician Nick Kozub. Jesse and the Dandelions' previous albums, True Blue (2016) and A Mutual Understanding (2013), emphasized a synth-based, experimental aesthetic, but Northey wanted the new album to have a broader appeal.
Northey says he thinks his previous work was sometimes "too indulgent," as he went out of his way to add more complex musical elements to his songs. But now that Northey's experimented to his satisfaction, he's ready to regroup with a more accessible musical profile.
"I've always loved that journey of understanding music theory," Northey says. "Before I was trying to prove how complicated I could be to prove that it worked, and now I'm trying to be like, 'Why don't I just make a really good song?'"
That said, Northey's hasn't thrown out his roots in psychedelic experimentation and music theory altogether. As a recording engineer, Northey is comfortable adding new layers to his songs. This core to the band's music still shows up in songs like "Locked Out" and "Be Like New" on Give up the Gold.
"I just want to make songs that are good, but that people can also listen to," Northey says. "I still like the pallet of being able to use different types of sounds… but I didn't want to take it overboard."
Growing up in Fernie, B.C., Northey was bullied for being the only male figure skater at his small-town school. Looking for something to "make him cool," Northey turned to the guitar. He never looked back. Northey completed an audio engineering degree in Lethbridge, staying there for eight years before coming to Edmonton five years ago. His musical "origin story" is chronicled in a comic book which was written by Terry Ecklund and illustrated by Cam Langhoffer.
With Give up the Gold, Northey would write his songs on piano, which he says allowed him to open up melodies beyond the pop motifs which come more naturally to him on guitar. He'd then record reference demos of the songs on different instruments, sharing them with the band to see what worked or didn't work. The bandmates would then put work out the kinks in practice, drawing on their specialized skills in each instrument to augment Northey's original ideas.
"Everyone's good at their own instrument," Northey says, "They can expand on it [beyond] what I could do."
Since the band's recorded music incorporates lots of synth, Northey and his bandmates have to par the songs down to their "pure elements" in their live performances. Northey moves synth elements to different instruments to capture each tune's basic musical structure.
"[It's my job to ask], 'What are the parts that are so important that without [them], [the song] wouldn't be the [way it currently sounds]?'" Northey says. "If you boil down to the skeleton of the song, it's still gonna be there, but maybe not all the bells and whistles will be on top."
Northey says many aspects of the music industry, such as the constant need to maintain side gigs, burn him out. Yet the journey of enjoying music and learning more about music keeps him going in the business.
"Each song, I want it to be its own little universe," Northey says. "Every song you write is as exciting as the first song you wrote."