Campus Life
News
No criminal record for U of A student who made online bomb threat
Judge remarked that while the threat was "dumb," a criminal record would harm his academic career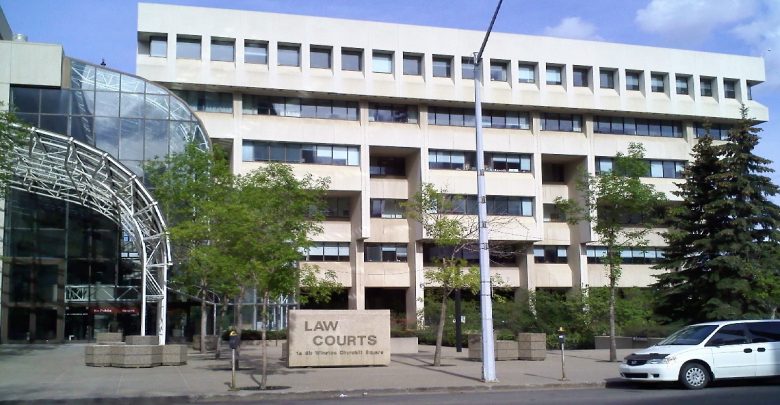 The student who published an online bomb threat against the University of Alberta as a joke will not have to serve jail time but will have to complete 100 hours of community service.
At his sentencing on August 17, Ryan Fang, a 20-year old third-year electrical engineering student, was given a conditional discharge by Judge R.W. Brandt. In April, Fang was charged with uttering threats after he wrote a post on Chillabit, a social media application for university students, inviting others to join him in blowing up the administration building at the U of A. Fang pleaded guilty to the charge.
An additional charge of conveying a false message with the intent to injure or alarm was withdrawn.
As part of the conditional discharge, Fang will not be required to serve jail time but will be put on 12 months' probation. Additional conditions include a $100 victim surcharge, 100 hours of community service, and forfeiture of the phone with which he made the threat. Fang is also barred from visiting campus without written permission from the university and will be required to fulfil whatever conditions as directed by his probation officer.
In the courtroom, Fang was joined by his parents, along with four other friends who had come to support him.
Crown prosecutor Craig Krieger was seeking a suspended sentence for Fang, which would have resulted in him receiving a criminal record. However, Brandt acknowledged that a record would harm Fang's academic and professional prospects, and accepted the defences' request to give Fang a conditional discharge. Fang will not receive a permanent record as long as he meets the conditions of his probation.
According to an agreed statement of facts, Fang made two posts on Chillabit on April 13. Fang's first post was removed from public view after receiving more than five down-votes within 30 minutes of posting. Afterwards, he made a post in the Campus Saint-Jean topic thread, which was later reported to authorities.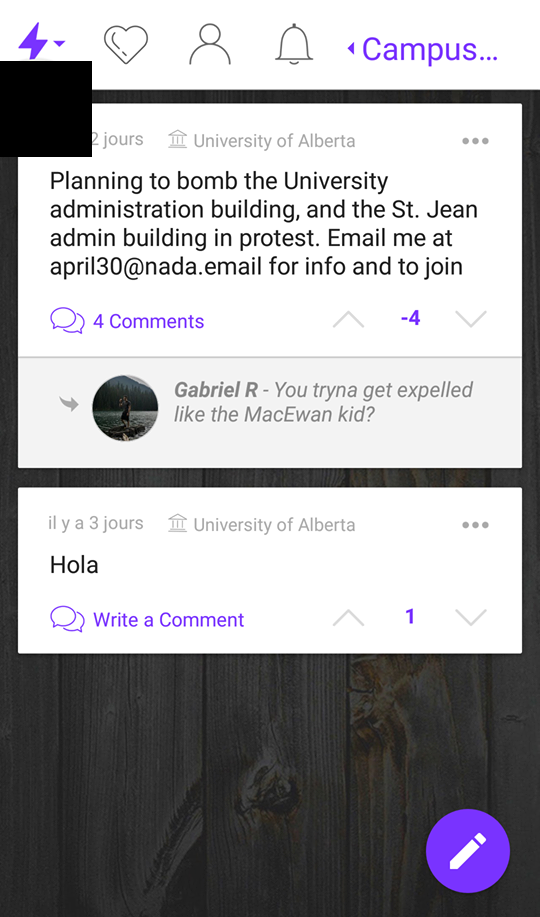 Krieger said the Crown accepts the threat was part of a prank. However, he said it could have caused fear and panic in the university community, citing various school shootings that have gained public attention.
Some of the shootings Krieger mentioned include the École Polytechnique massacre in 1989 where Marc Lépine killed 14 women before committing suicide, as well as the school shooting in Parkland, Florida earlier this year where a gunman killed 17 students and staff at Stoneman Douglas High School.
"Saying something about causing death or damage to a school is part of the public consciousness today," Krieger said. "Some people will be scared if the threat becomes true."
Shawn Gerstel, Fang's defence lawyer, cited several mitigating factors in Fang's favour. Gerstel mentioned that Fang's grades were exceptional and that he is a valuable member of the community, citing his volunteer work with the Edmonton Chinese Bilingual Education Association and the Engineering Physics Club at the university.
Gerstel said while Fang is "book smart," he is also "immature and naïve," which led to the posting of the threat online. Gerstel added that Fang is remorseful of his actions, that he never intended the threat, and that Fang has already faced the consequences of his prank, including the loss of his co-op position this summer as well as being unable to complete three of his exams due to being barred from campus.
Gerstel also mentioned the university is waiting for Fang's sentencing to be carried out before considering further disciplinary action or allowing Fang back on campus. The university said it doesn't comment on individual disciplinary cases, but Gerstel said Fang's enrollment is confirmed.
When delivering his sentence, Brandt acknowledged that Fang was an exceptional student and that it would not be in the public interest to hinder Fang's education or his career. Brandt also took into account the grief caused by the threat to not only the community but to his own family.
"You should've seen ahead of time people are going to contact the authorities," Brandt said. "Don't mess up your life by doing dumb things."
Correction – September 12, 2018: This article was updated to clarify that Fang had to pay a victim surcharge of $100. An earlier version of the article stated he was required to pay a $100 fine.