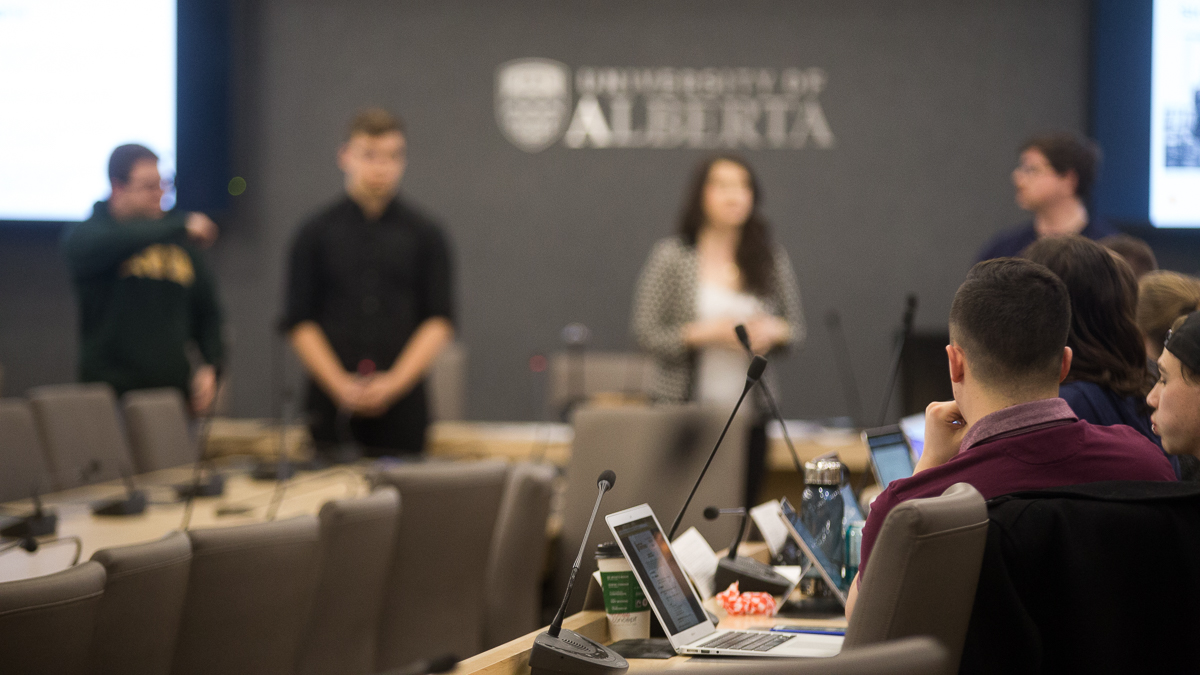 The Students' Union will be accepting donations from organizations withdrawing their donations to the University of Alberta due to controversies surrounding recent university administration decisions, including to give David Suzuki an honorary degree.
Following, Moodys Gartner Tax Law LLP announcement that they will not continue to donate to the U of A, the Students' Union said they will collect donations from organizations directly. The Calgary business terminated their commitment to donate $100,000 over five years in protest of the honorary degree David Suzuki is to receive from the U of A. The firm had completed three years of their commitment, with $40,000 remaining from the pledged amount. But in a press release, SU president Marina Banister announced that the firm has since directed its monetary donation towards the SU.
"We are hopeful that other organizations will follow the leadership set by Moodys Gartner Tax Law LLP," she said.
On April 24, Moodys Gartner announced they would be terminating their financial gift to the university as they said Suzuki has misused his platform to criticize the province's oil and gas industry.
"(Suzuki) has inappropriately used this platform to attack the very foundation of our province's success without engaging in rational discourse and debate," a letter from Moodys Gartner said.
The deans of the Alberta School of Business and the Faculty of Engineering have also criticized the move to give Suzuki an honorary degree for the same reasons.
For Banister, the intention of this initiative is to minimize the negative impact the loss of donations will have on students. When contributing to the SU, each donor will control where the money they gift will be spent.
"As a Students' Union our number one priority is to serve students," Banister said. "We want to make sure that any sort of donation that would have impacted students can be recaptured and sent back to students directly."
According to Banister, some organizations have decided to not donate to the U of A based on a number of concerns including the honorary degree for David Suzuki, the four per cent across the board budget cut, and the U of A being accused of nepotism when it hired a director of research on the condition his daughter and her husband received employment as well. Banister said the SU is currently engaged in communication with several other organizations interested in donating but not to the university as a whole because of these concerns.
"(Organizations) can have confidence that their dollars are going to be spent directly on students and will not go to other University of Alberta initiatives," Banister said.
Banister said the SU has "no position" regarding the honorary degree that David Suzuki will receive on June 7.
"We are not getting involved in the matter of the honorary degree," Banister said. "However, we are making sure that donor dollars are going where they want and in a way that will make a big student impact.