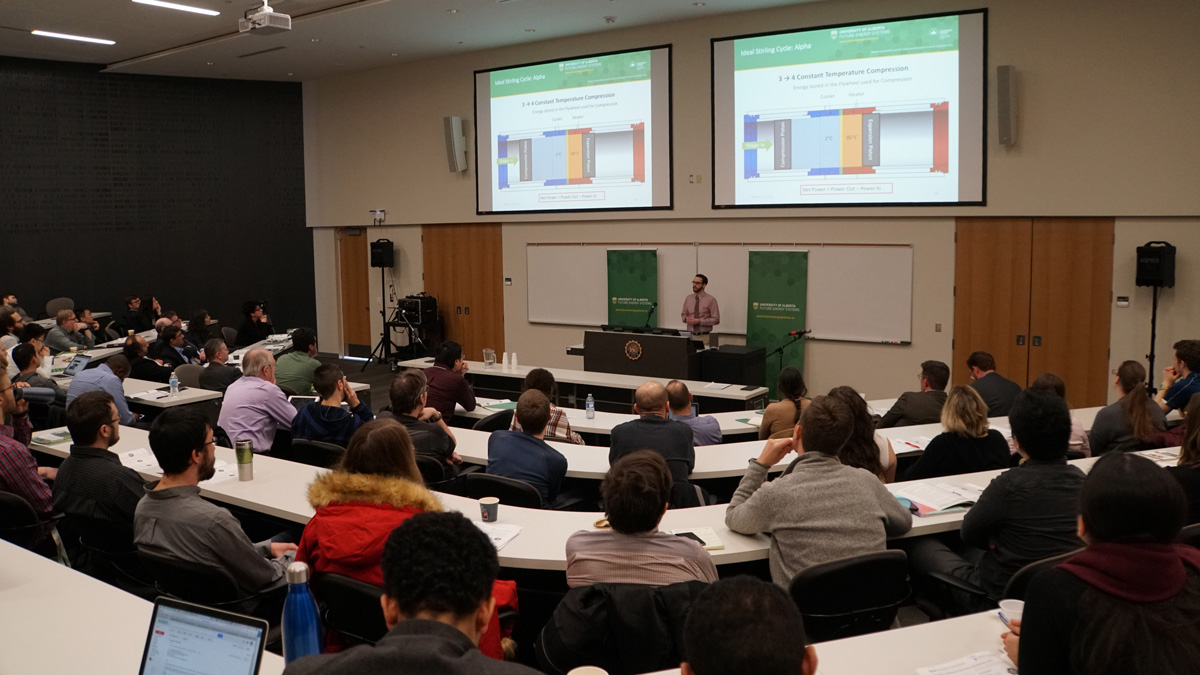 On the eighth floor of the Donadeo Innovation Centre of Engineering, overlooking the river valley and the skyline of Edmonton, Future Energy Systems kicked off its first annual research symposium on March 14. The event hosted 200 people and 56 research projects.
Future Energy Systems came out of a $75 million grant from the federal government to the U of A through the Canada First Research Excellence Fund (CFREF) in 2016 with the intention of supporting the U of A's ambitions to become a leading country in future energy research. Future Energy Systems has since funded 50 research projects with 98 researchers in seven faculties. Though most of the current projects are centred on sciences and engineering, they also fund humanities and social science-related research which examine the relationship with energy systems.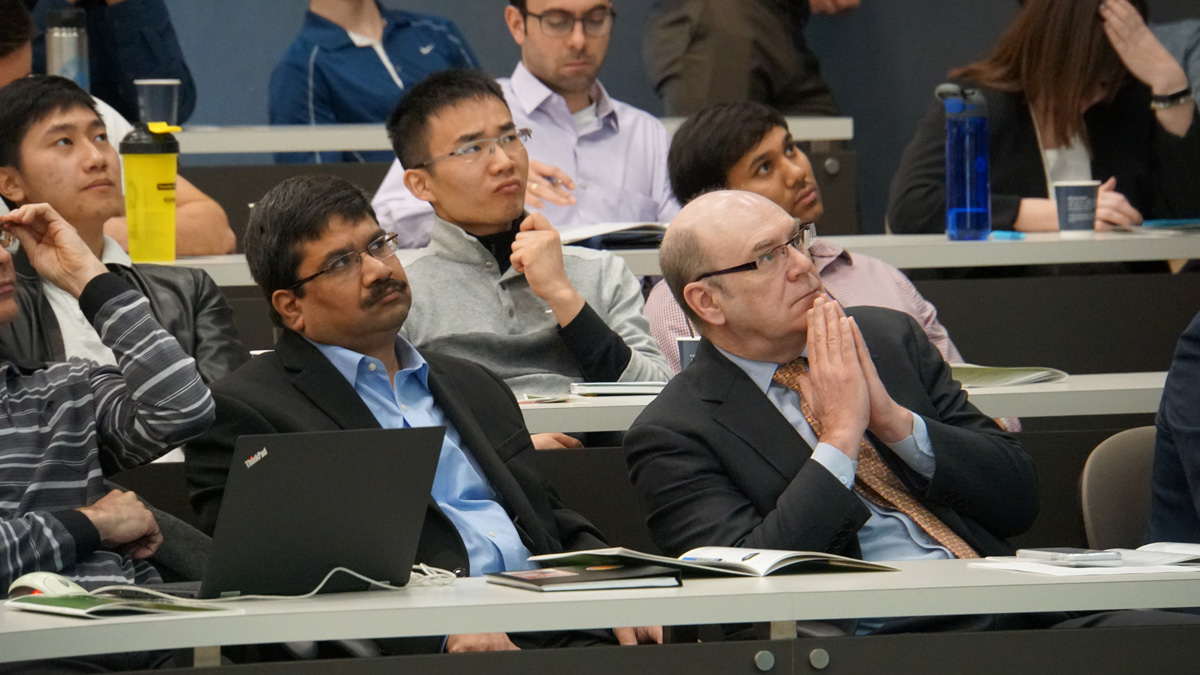 "The collective research coming out of Future Energy Systems could not be more timely now or more relevant," David Turpin, the president of the U of A, said in his opening comments at the event. "(This) work aligns with some of the top global challenges we're facing today."
Among the projects was a 3D printed an engine which uses geothermal heat to produce a pressure change that drives the engine. Calynn Stumpf, a master's student in engineering and one of the researchers on the project, says the applications of this research will be to produce geothermal power to sell to the grid.
Another project looked at the potential for methanotrophs, organisms that live off methane, to produce biomaterials such as biofuels and biodegradable plastics.
"Methane is a waste so not only are we getting our feedstock for the methanotrophs essentially for free but we're also mitigating carbon taxes," said Catherine Tays, a PhD student in microbiology and biotechnology and a researcher on this study. "It becomes a much cheaper system overall."
The project examined the uses of methanotrophs and how to genetically modify the organisms for efficiency.
Alongside these technologically based energy explorations was also research coming out of the humanities social sciences. Just Powers is a research initiative funded by Future Energy Systems and created to study the social and cultural impacts of energy transition, taking into account the feminist and decolonial perspective. Sheena Wilson, an associate English and Cultural Studies professor; Mary Elizabeth Luka, a postdoctoral fellow at Campus Saint-Jean; and Sourayan Mookerjea, a professor in the Department of Sociology, are the team-leads for iDoc, one of Just Powers' initiatives. The documentary project aims to stimulate conversation on the issues relating to energy transition.
"Energy transition in my mind is social transition," Wilson said. "Because energy systems have social power in our communities, if we change the energy system we are also inadvertently changing  the networks of power as well."
iDoc has collected 50 interviews with scientists, policy experts, activists, and citizens. The videos will be open access, though they hope their audience will include students, researchers, and social scientists examining these issues.
"One of the most important things we can accomplish together is to have a conversation about how transition can happen," Luka said. "Which is not just about transition but about social organization and how we are as people… What we do with energy is going to drive where we're going to be in the next 10, 20, 100 years."