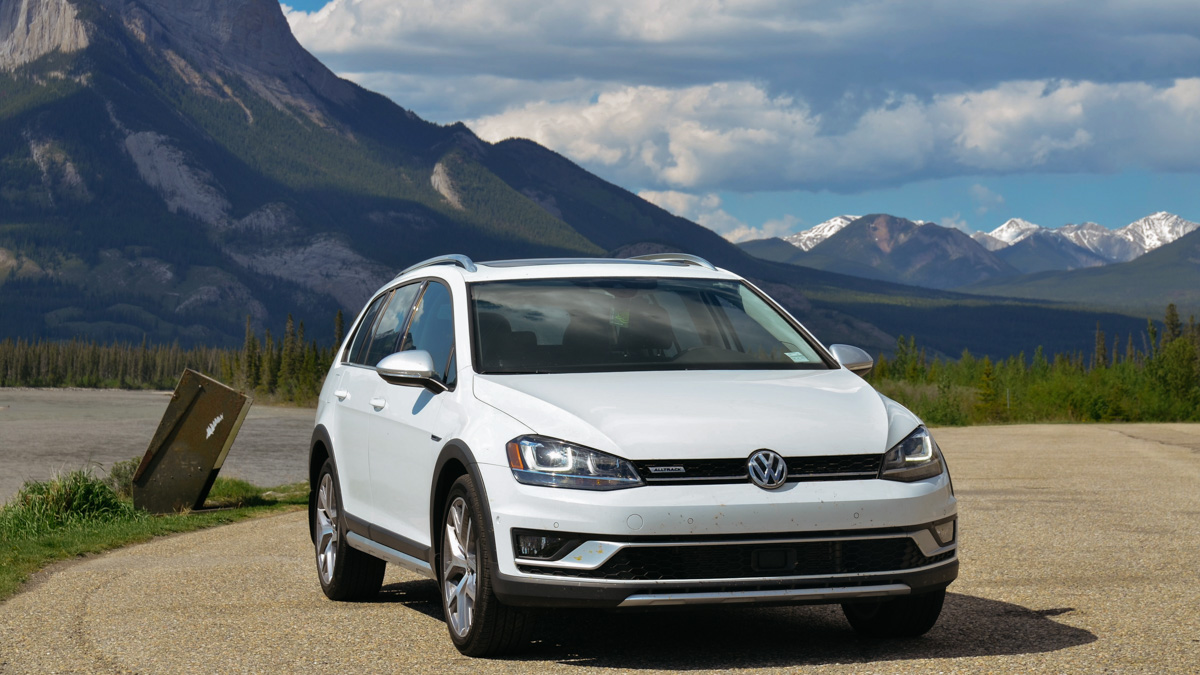 When I finally sold my 1992 VW Jetta last summer, I was relieved. I no longer drove a car that leaked oil, featured a shoddy four speed automatic transmission, and put out a heart-pounding 86HP. It's pretty evident that my experience with VW has been less than stellar.  That is until I spent nearly a week with the 2017 VW Golf Alltrack. After meandering through the windy, tight back roads of Jasper National Park, I began to forgive the VW of past. The Alltrack's ultra-precise and smooth handling was perfectly complemented by lag-freeee turbocharged four cylinder 1.8L engine (170HP) that felt oddly reminiscent of its Diesel sibling. The extra 15mm of ground clearance helped off road travel and the included 4MOTION All Wheel Drive system kept the car planted and secure at all times. While predominantly a Front Wheel Drive vehicle to save on gas, up to 50 per cent of the power can be sent to the axle experiencing slippage. To top it all off, VW included a comfortable and spacious cabin that exhumed German quality and detail with touches such as softly fading the sound system when exiting the vehicle versus abruptly stopping it. Despite VW's spotty history, I learned to forgive a company that has worked hard to improve so much these past 25 years — despite a few missteps like 2015's Dieselgate. With this review, I hope to convince you to look at an Alltrack if you're in the market for a vehicle that drives like a car but carries gear like an SUV. I guess the only real downside is the price.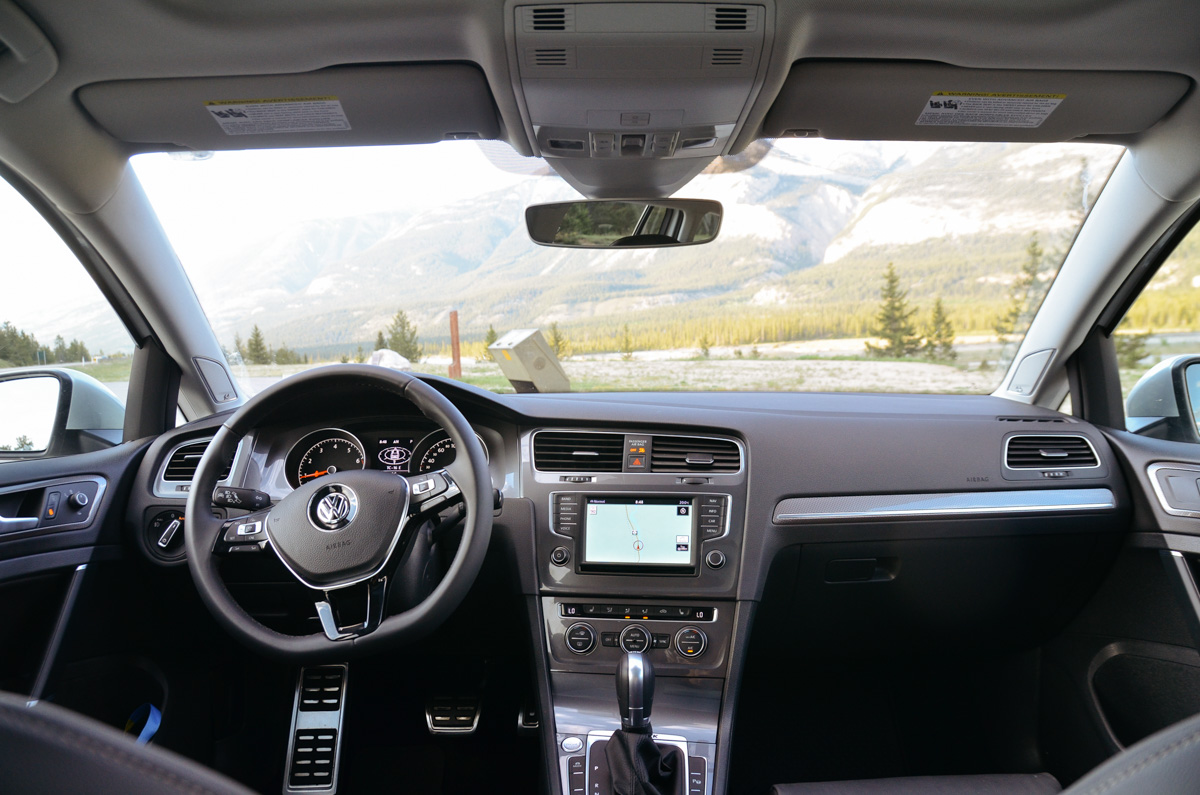 In my opinion, there is no better place to start this review than from behind the wheel. Firstly, the leather wrapped flat-bottom steering exudes Teutonic quality with a premium and luxurious finish that cannot be described with words. Included buttons and nobs are plastic but do not feel cheap at all and are a pleasure to use. Even the included key feels weighty and expensive. When you flick open the car key, it flies open with authority as if your key was secretly a military grade switchblade. While the interior is generally plastic, VW's industrial layout is simple and practical, free of fuss. The infotainment system works wells and gets the job done but I found the 6.5 inch screen a bit small. The leather seats are comfortable and well padded. There are also no serious blind spots or serious issues with visibility but even if there were, a slew of proximity sensors warn you if you're getting close to a $2,000 paint job. These sensors double up to allow the vehicle to self-park without driver assistance. While not class exclusive per se, VW does it best and it does work as advertised. The only negative is the VW Alltrack's lack of usable storage compartments. For example, the vital center console is less than useless. Even a Samsung S6 or iPhone 7 just won't fit. I can't even fit a 500mL bottle of water in there, it's that tight. While at first glance it doesn't sound like a big issue, it grates on you quickly as you basically just lost your only covered storage space.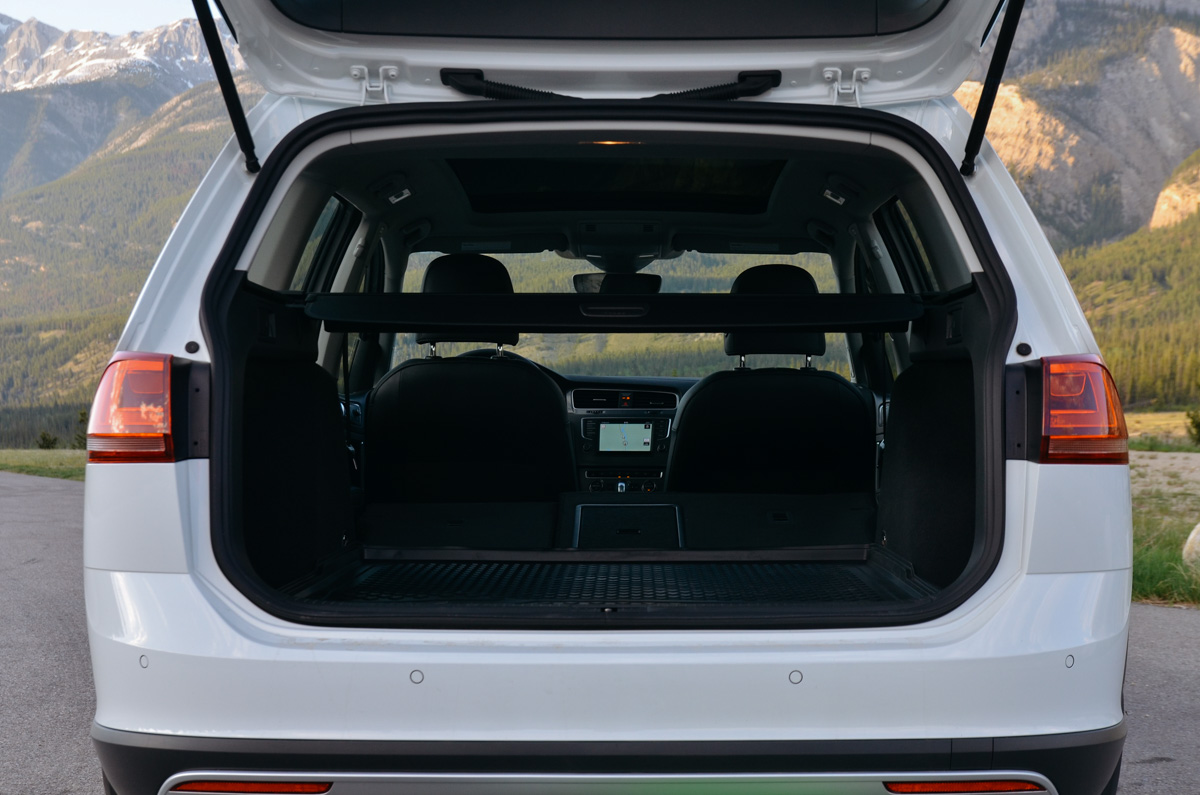 On the road is where the Alltrack excels. Having driven nearly 25 cars for The Student Driver, ranging from the Kia Rio to the Jaguar XE, I'm hard to impress. The Alltrack went way beyond my expectations. When I drove it through the hairpin turns of the Rocky Mountains, the Alltrack took the corners as if it was on rails. The steering is light but extremely precise with no vagueness at all. Considering how long the vehicle is, it feels sporty and is so much fun to drive. Imagine this, if a Toyota Corolla is like an amateur hockey player, the Alltrack is Connor McDavid during the playoffs. It drives tight and turns on a dime. It does this in a way that I only experienced with the Audi A4, another VW product conveniently.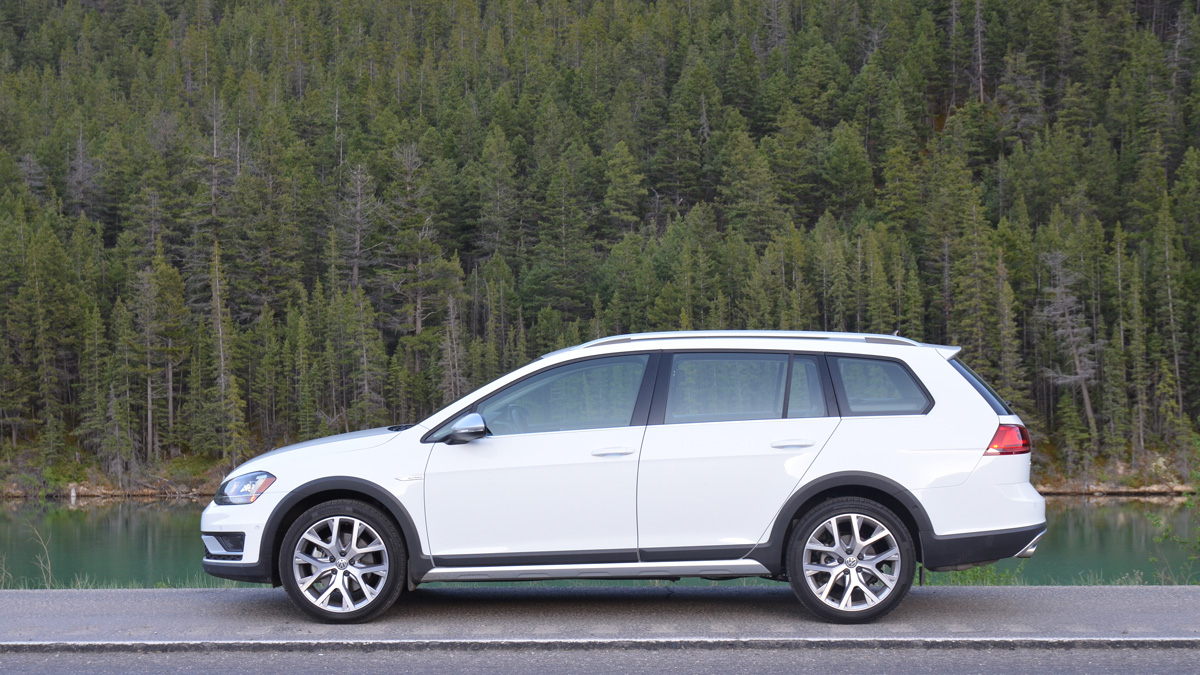 On the power side of the equation, 170HP may appear on the low end. Rest assured the car has no shortage of power and I reckon it felt actually around 200HP. There is also no turbo lag giving the Alltrack superb low end grunt and decent mid to high end power. The Dual Clutch transmission with its lightning fast shifts makes the car buttery smooth to drive. Again as stated earlier, the 4MOTION all-wheel drive only kicks in when slippage is detected which saves on fuel. Over my week I recorded a real world fuel economy of 8.3L/100KM (with 87 Octane "normal" unleaded gasoline) which in my eyes was very good.
The final note is perhaps how much space is provided with an Alltrack. The seats fold down nearly flat and I could comfortably sleep in the back if I needed to which was an absolute delight. A tonneau cover is included if you wish to use the Alltrack like a hatchback. The back is cavernous (1,883L) with the seats down and provides extreme versatility with the included tie down hooks.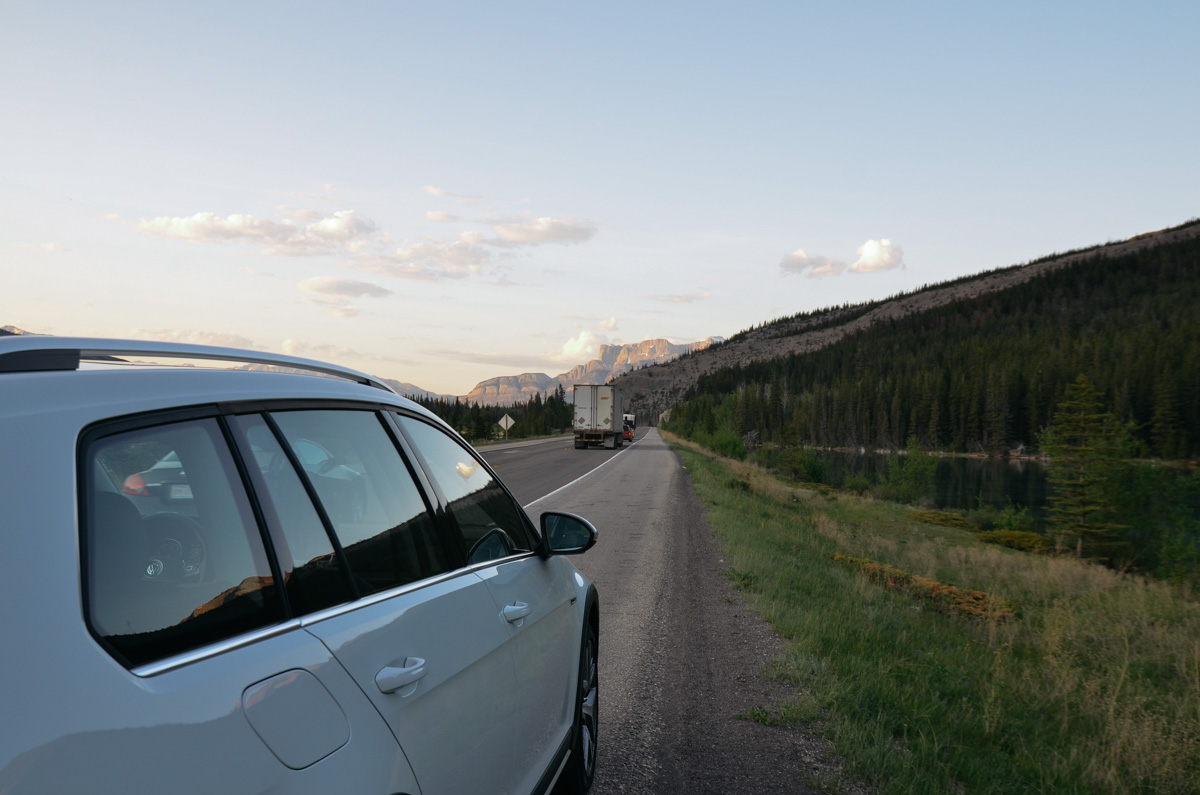 In all, the Alltrack has made it into my "Hall of Fame" cars and is the rightful winner of AJAC's 2017 Canadian Car of the Year. It drives spectacularly well and the interior is well appointed and premium feeling. It has loads of space and is pretty fuel efficient. Where's the catch though? Here's the elephant in the room: At $41,261 it's expensive and there are a lot of choices in that range. Is it worth it in my opinion? At the end of the day that's up to you to decide. It depends whether you see it as an overpriced Golf or an Audi on the cheap (the transmission and handling is Audi good). To me, I'm somewhere in the middle. You must also factor in increased maintenance costs as it's an import and how it uses German parts. If it ends up like my 1992 Jetta, you may be in a bit of bind. Book a test drive, look at the competitors and see for yourself.
Final Score: A+, "Hall of Fame" Vehicle for 2017-2018