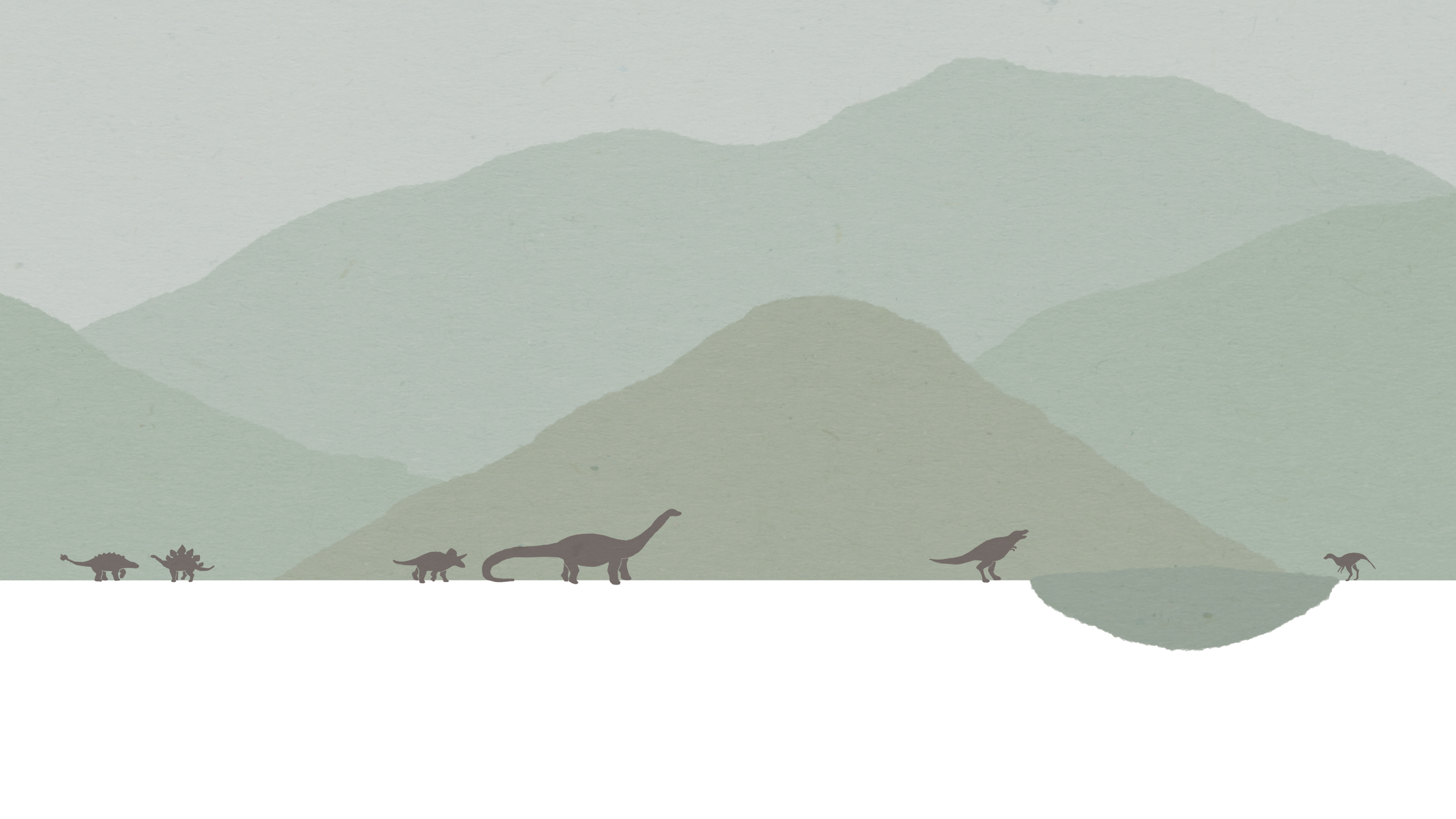 Hidden away in the basement of the Biological Sciences Building is the Dinosaur Lab, a professional research venue supported by volunteers.
Created in 1920, the Dino Lab has played a crucial role in preparing fossils and preserving them as part of the University of Alberta's collection. In the spring and summer, fossils are found in the field by professional paleontologists, their teams, and students. During the winter, work is done in the Dino Lab by volunteers to get fossils ready for use in groundbreaking research.
Clive Coy is the chief technician of the Dino Lab and has 37 years of experience in fossil preparation, 10 of which have been spent at the U of A. Coy has prepared many exhibits that have featured in the Royal Tyrell Museum and museums in Japan.
"We rely on an army of volunteers that help us out," Coy said. "We teach them how to remove the rock and how to apply the adhesive used to stabilize bones."
Volunteers begin with using simple hand tools and single bone projects. Eventually, they work up to progressively tougher specimens, like skulls, which require more complicated techniques and equipment.
"We don't want to scare volunteers away as some of the equipment, like air scribing work, takes a lot of experience," Coy said.
According to Coy, most volunteers spend a few hours per week in the lab. Following this pattern, a typical project can take a month to finish.
"The work tends to get a little romanticized because of the movies," Coy said. "It can be a lot of fun but it can also be a great deal of hard work."
The Dino Lab is supported by current undergraduates, graduate students, doctoral students, alumni, and retired citizens. However, not all students who volunteer are in fields related to paleontology.
Hannah Stormer, a first-year animal biology student, volunteers regularly at the Dino Lab.
"I started September of last year," Stormer said. "One of my friends heard about it, joined, and really enjoyed it. When I heard (about) it, my first reaction was 'Dinosaur bones!' I wanted to be a part of it."
Stormer says the experience and training she receives as part of the Dino Lab helps her within her own field of study.
"You learn quite a bit, from the names of the bones to the techniques," Stormer said. "It is something else."
The experience has proven to be worthwhile for Stormer who continues to volunteer her time.
"Opening a plaster cast for the first time was really memorable," Stormer said. "In that moment, I was the first person to see the bones once I took the dirt off."
Coy said anyone interested in pursuing a career with dinosaurs or vertebrate paleontology should try their hand at prepping specimens with the Dino Lab.
"If you are going into paleontology then it gives you hands-on experience," Coy said. "It is a good opportunity to come and meet the researchers and do some work in the lab while seeing what dinosaur research is all about."