Photography
The Student Driver: 2017 Toyota Camry LE 6-speed Auto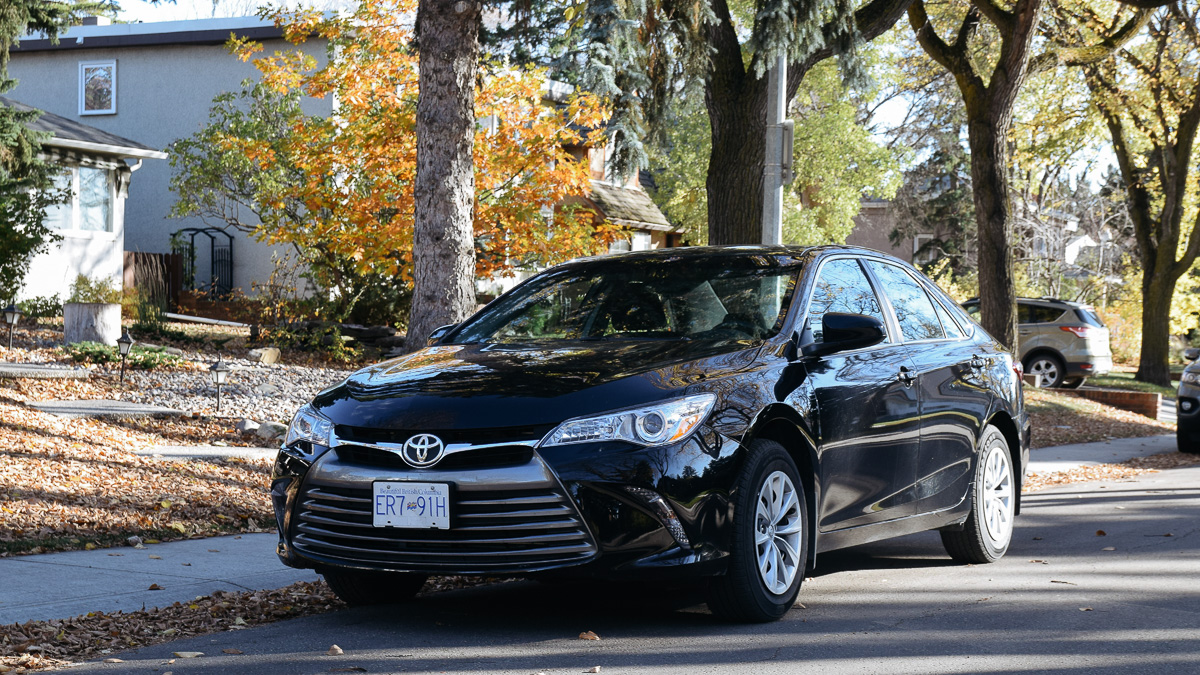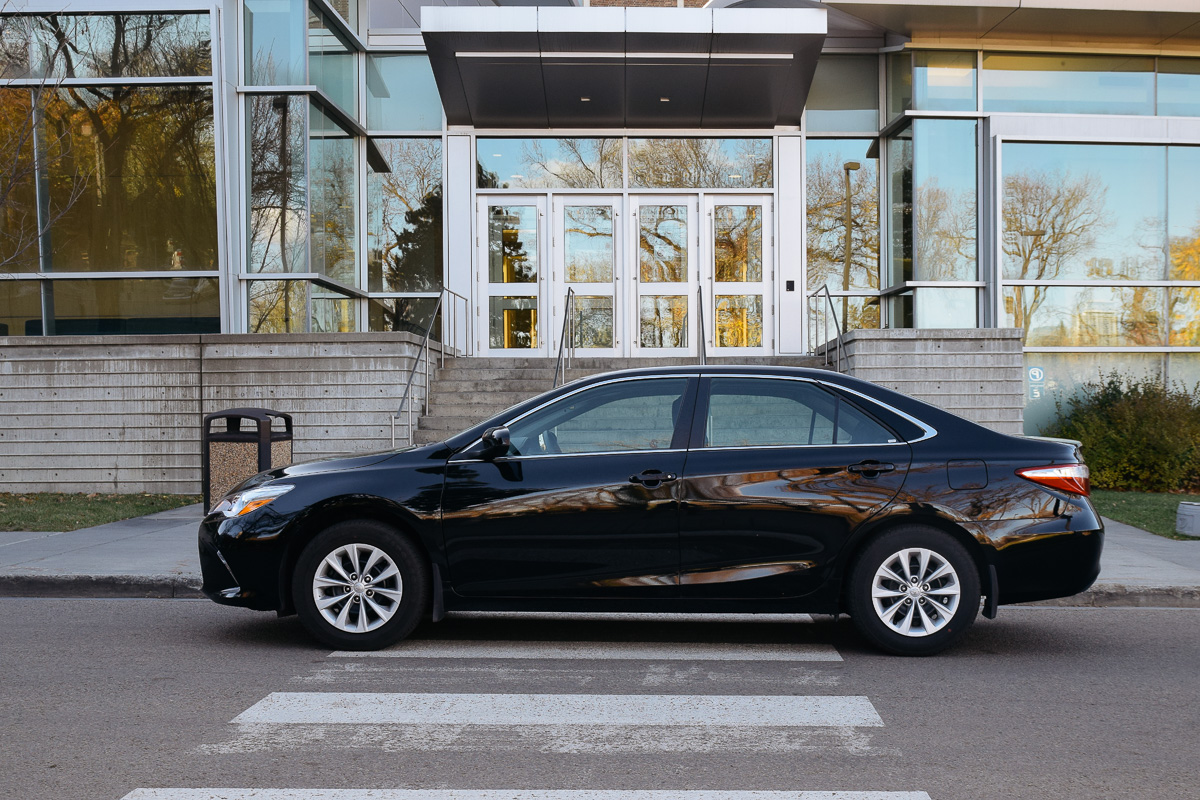 When you think of the Toyota Camry, you don't tend to think of it as a remarkable vehicle by any stretch of the imagination. It's not fast, it's not exactly dashingly good looking and it isn't very popular with the student crowd. Yet it still manages to be one of Toyota's best-selling vehicles. For example, it has been the highest selling passenger vehicle in the US since 1997. How you may ask? The answer is deceivingly simple: It's quiet, fuel efficient, comfortable and easy to drive. In this review I hope to convince you that this car is actually not as bad as you may think.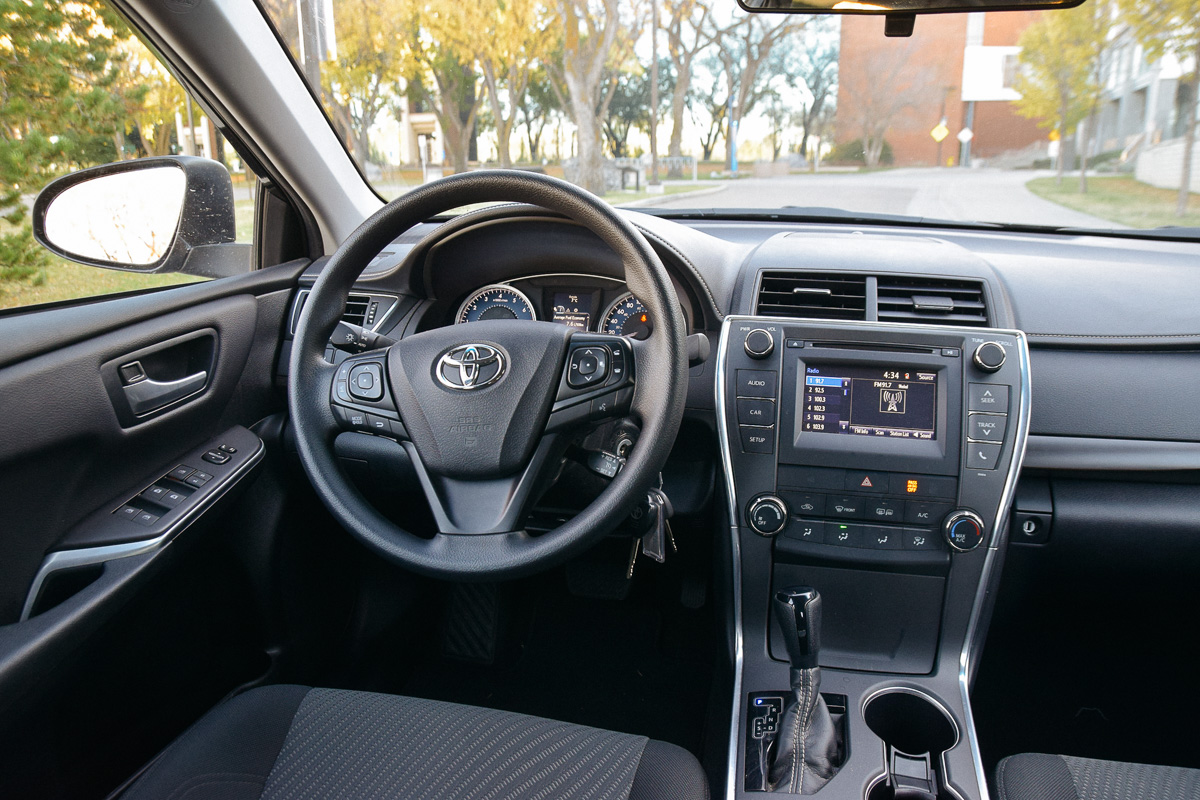 The biggest selling feature of the Camry in my opinion comes down to how comfortable the vehicle is to drive. The seats are noticeably comfortable—even over long drives—and there is no lack of head or legroom. The Camry is also devoid of any serious blind spots and visibility is quite good. When it comes to ride quality the Camry's longer wheelbase and excellent suspension keep the car feeling stable. It also handles the bumps with ease. The electric power assist steering lacks road feel but it's still tight enough to handle driver input and translate it effectively enough for me not to complain.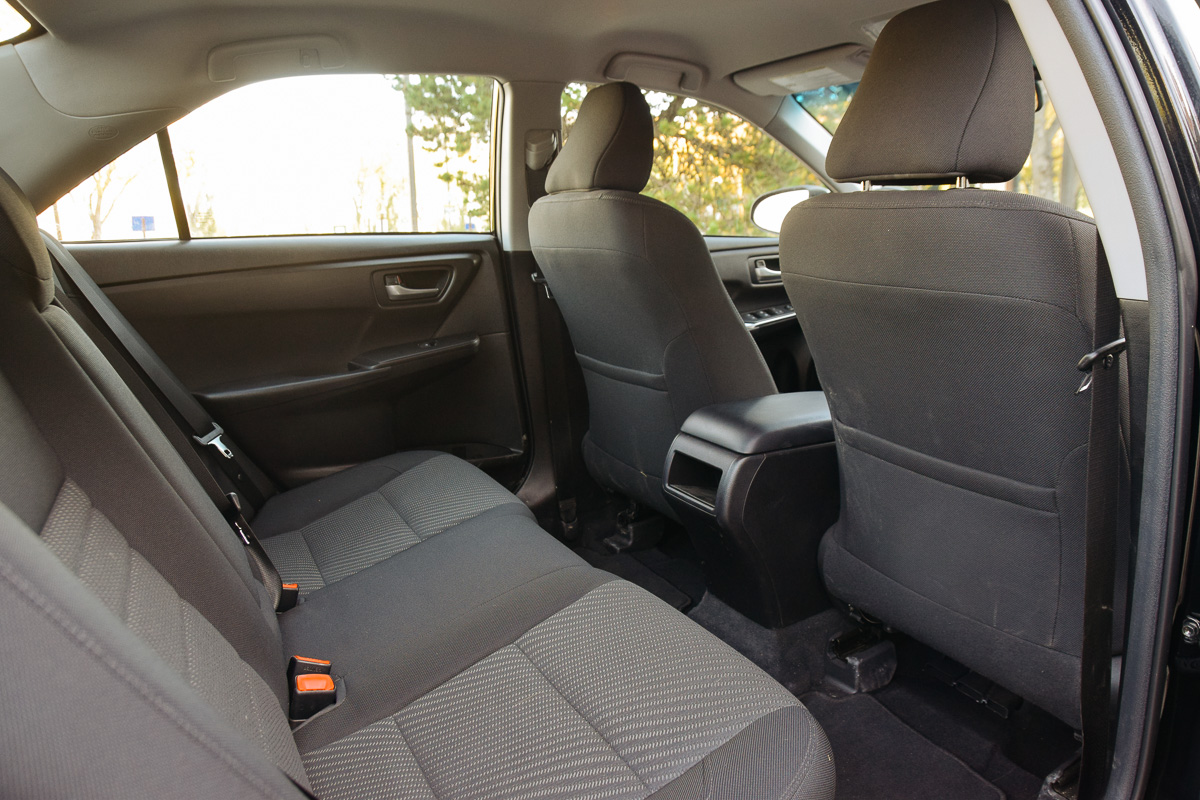 The Camry is also quite quiet at highway speed as road and wind noise are kept at bay. The only complaint I had with the Camry is its lack of power. Even though it apparently puts out 178HP thanks to a 2.5L 4-cylinder engine, I can assure you a foot full of throttle will leave you disappointed. A lack of power is contrasted with a real word highway fuel economy of around 7.5L/100KM (A value I got driving from Edmonton to Calgary).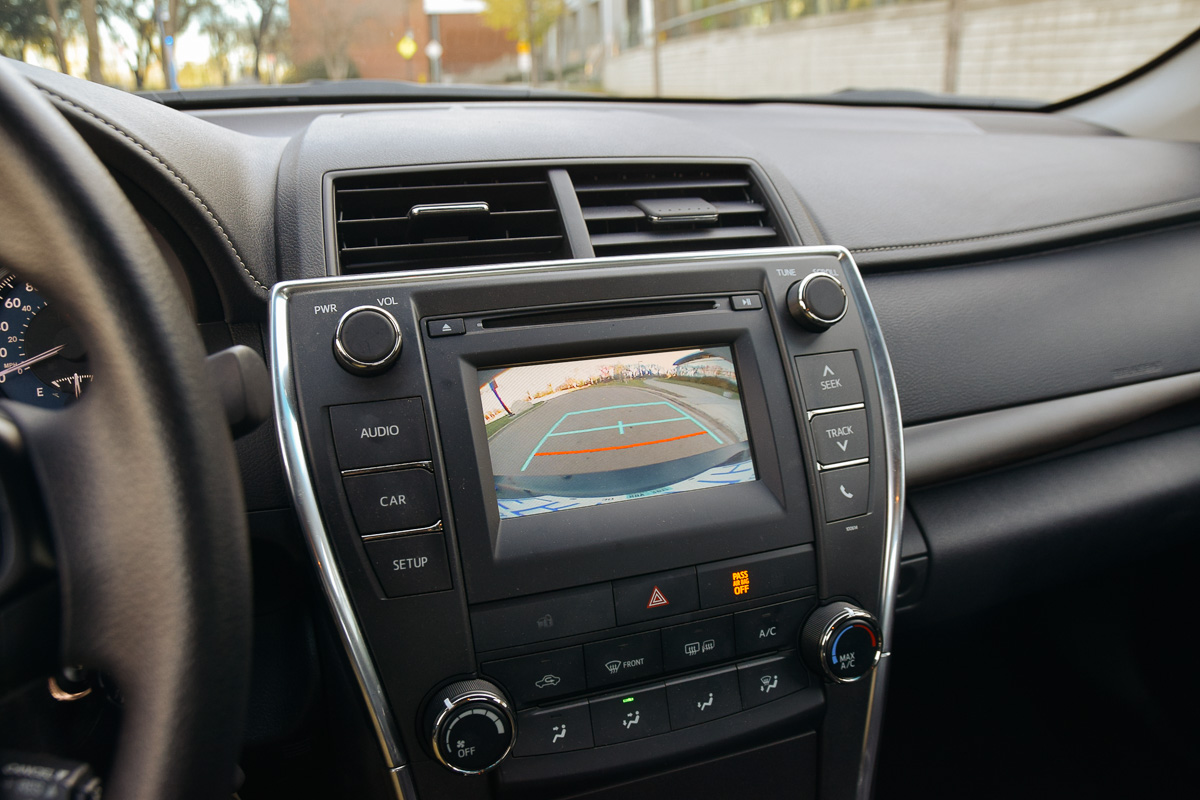 Toyota's interiors are generally decent and I will finish my review on that note. While the LE is basically Toyota's bargain bin trim, it's still not too shabby with decent build quality. For example, the plastic dashboard on the passenger side is punctuated by wood accents (something usually reserved for higher end vehicles). Furthermore the sound system, while stock, is quite good and the dashboard info screen's layout is identical to that of a Lexus.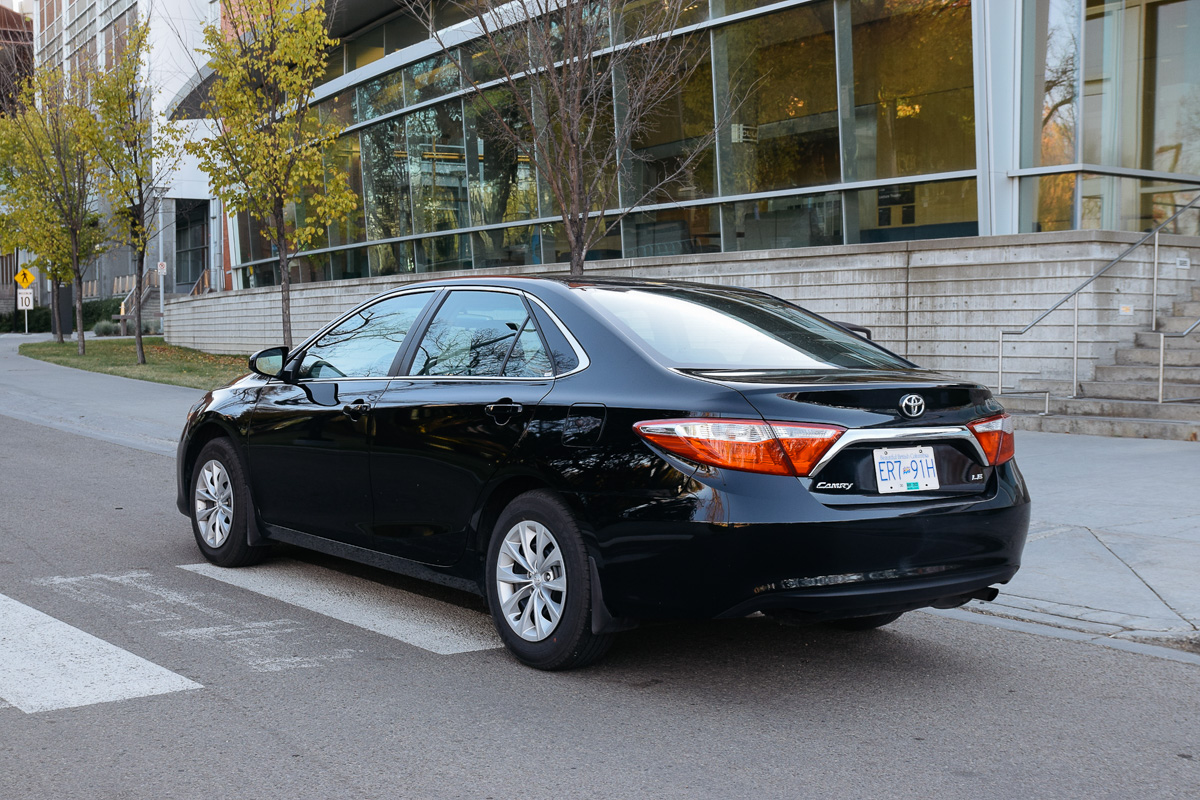 At the end of the day the Camry is a vehicle that will get you from A to B in relative comfort. It will not get you into the VIP line at your favourite club and it will not impress your friends. What it will do is probably run for a very long time and save you lots of money at the gas pump. If you're in the market for a full size vehicle and you want something that is quiet, fuel efficient, comfortable and easy to drive, the Camry is the car for you. Because of that, I will give this car an A and give it a spot on the Hall of Fame.
Final Score: A "Hall of Fame" Vehicle