Sports
Campus Cup: Red balls of fury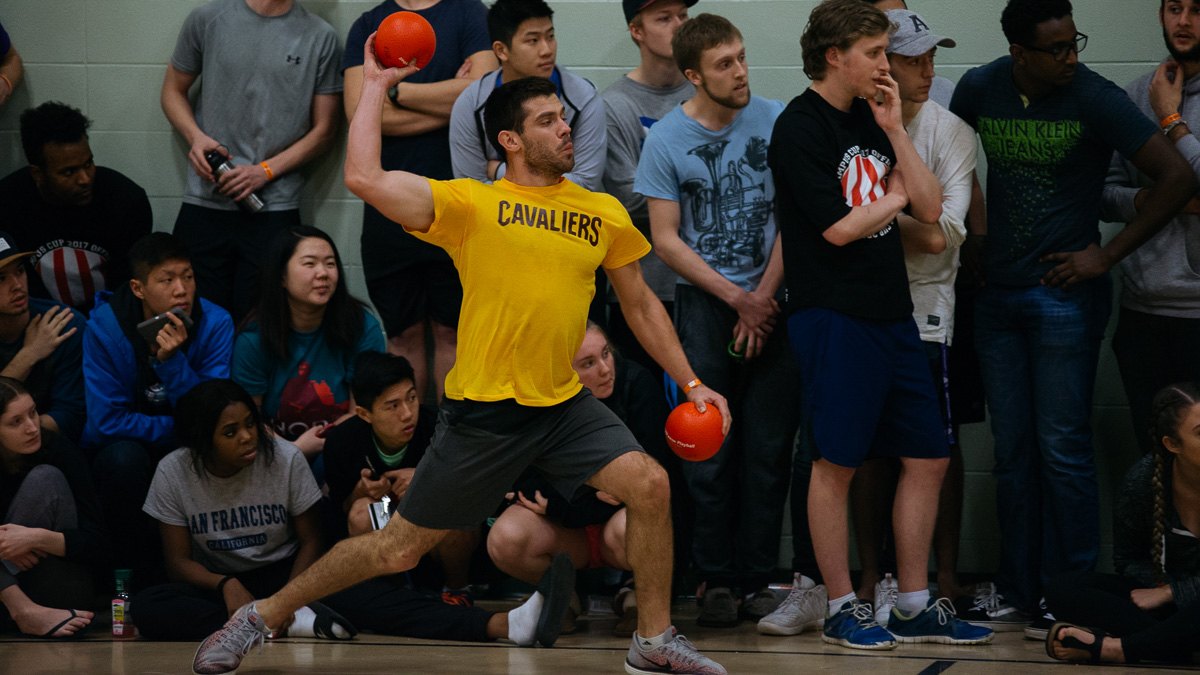 This weekend was the University of Alberta's annual Campus Cup, providing students an opportunity  throw balls at each other for the sake of competition, stress-release, and some good ol' fun.
Campus Cup, started in 2010, is a dodgeball tournament open to students, university staff, and alumni. Coming up on its eighth year, the tournament began as partnership between the Lister Dodgeball League and the Student's Union. The event is organized round-robin style, where co-ed teams are placed in a pool and play all the other teams until a winner emerges.
According to Ilya Ushakov, the Student's Union vice-president (student life), the event hit maximum participation this year. 126 teams registered, meaning the event had 1,653 players. The success of this event is likely related to the popularity of dodgeball on campus.
"Lister Dodgeball league is one of the largest leagues in North America," Ushakov said. "They have tons of people that play dodgeball there and it's something that's very unique to the University of Alberta."
Aside from acknowledging the popularity of dodgeball, Ushakov believes the event is an important opportunity for students to socialize, take a mental-health break, and foster a university experience beyond academia.
"It's such a bonding weekend," he said. "You see everyone really come together outside of studying and form new friendships. It's something I really value and believe we should be doing more of."
The event includes more than just dodgeball. On Saturday, the tournament hosted a player's lounge which offered services such as a free-pancake brunch, a photo booth, and bar service.
Included in the $30-dollar player registration fee, each team is also able to design a unique t-shirt to not only sport during the tournament, but also to compete with for the title of best t-shirt design. Another item included in the registration fee is a swag bag.
"The swag bag always contains different items every year but it's just the basic survival kit you need for the weekend," Ushakov said. "There's some snacks in there and also a toothbrush."
In this tournament, teams are organized into three divisions: recreational, experienced and competitive.
The recreational division is for new teams or for people who are just looking to have fun. The experienced division is for teams who are also looking for fun, but have past dodgeball experience. For teams determined to win the Campus Cup, there's the competitive division. The Campus Cup finals are between the top three teams from the competitive division and the top team from the experienced category.
If a player doesn't have team, they can also register as a free agent who will then be placed in teams looking for more players. The tournament also looks for volunteer referees. The end goal for Student's Union is campus-wide engagement.
"Campus cup is something that's not only for those competitive in sports," Ushakov said. "Everyone has access to play for a team and the event has so many aspects. I'm a big advocate for people coming together from different groups and I think this event is exemplary for that."