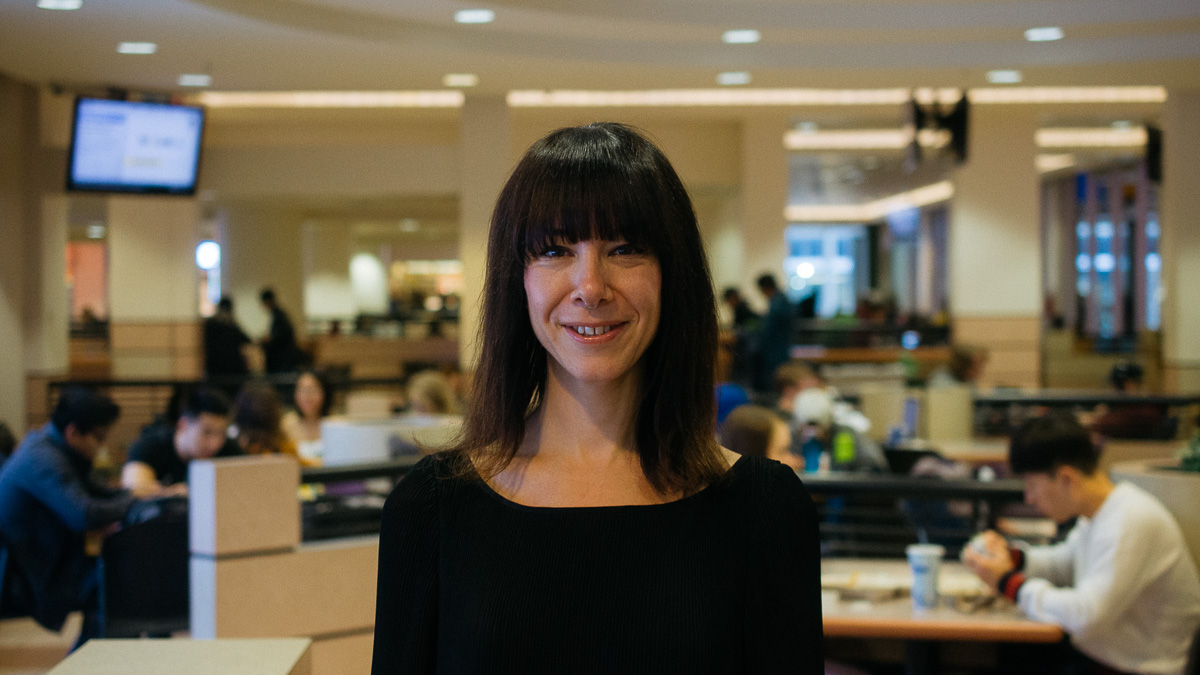 This year the University of Alberta's Faculty of Native Studies, the first of its kind in North America, celebrates its inaugural group of PhD students.
The Faculty of Native Studies was first founded as a school in 1988 and became a faculty in 2006. It was and remains today the first and only Faculty of Native Studies at any university in North America. This year it celebrates another first, the faculty's inaugural cohort of PhD students. Jeanine LeBlanc is one of four PhD students in Indigenous studies and is currently doing a research project focusing on Mi'kmaq women and their interactions with religious institutions, namely the Catholic Church.
"It's quite an honour actually to be a part of the first cohort of PhD of Indigenous studies at the Faculty of Native Studies," she said. "It feels quite surreal to be a part of such a lovely group of people with such diverse projects. And it feels quite inspiring to be studying with the caliber of scholars that are mentoring us and teaching us."
LeBlanc, who is Mi'kmaq and Acadian from Eastern Canada, said one of the reasons why the faculty  is so important is because it allows students to study Indigenous issues from an Indigenous lense.
"Because my research would be focused on eastern Canada I looked into some other options prior (besides the U of A), but really wasn't sure that my project, my vision for the project that I wanted to conclude with Indigenous communities with Mi'kmaq communities out east would really be best served in those programs," she said.
Having an Indigenous perspective is necessary is because Indigenous people are not immobile in their own histories but rather powerful actors and shapers, LeBlanc said.
"We look at (these interactions) sometimes and see power only going one way, from the church against indigenous people when in reality we miss the agency of indigenous people in those interactions," she said. "It's super important to remember that indigenous people aren't passive objects, we have agency and we've produced things such as material culture out of these interactions."
The Faculty of Native Studies has been instrumental in building Indigenous studies as a discipline and the creation of the PhD program is a continuation of that, said Chris Andersen, the Dean of the Faculty of Native Studies.
"Our faculty has come together and decided that this was something we needed in order to be a world-class Indigenous studies faculty," he said
Andersen was one of the main writers of the first draft of the PhD program along with the previous Dean, Brendan Hokowhitu. Andersen said that because the Faculty of Native Studies is in a unique position in North America and on the world stage,  it must take on the responsibility of paving the path for others.
"We're certainly the largest Indigenous studies unit in the world and being the size that we are we should be playing a strong role in building up the discipline," he said. "And you need a PhD program to do that." 
Andersen added that the creation of the PhD program will be beneficial for students after they graduate as many PhD students like LeBlanc often choose to go into academic fields after the completion of their PhD.
"It will definitely help build the discipline as our students get their PhDs and go to work not always but very often in other Indigenous studies units whether they're departments or schools or programs," he said.
The Faculty of Native Studies plans for its PhD program to be a source of knowledge to all, Andersen said, as people at U of A and across the country are increasingly turning their gaze towards Indigenous Issues.
"What we're going through right now, with the U of A responding very concretely to the Truth and Reconciliation Commission, is that you're getting a lot of people on campus who are kind of turning their eyes toward Indigenous issues where in the past  they wouldn't necessarily have done that and so I think that as part of maintaining a presence on campus," he said. "I think the PhD program is very important for that and of course, it's really important in terms of our relationship with other Indigenous studies units across Canada and globally."