News
Campus Crime Beat — Nov. 1, 2017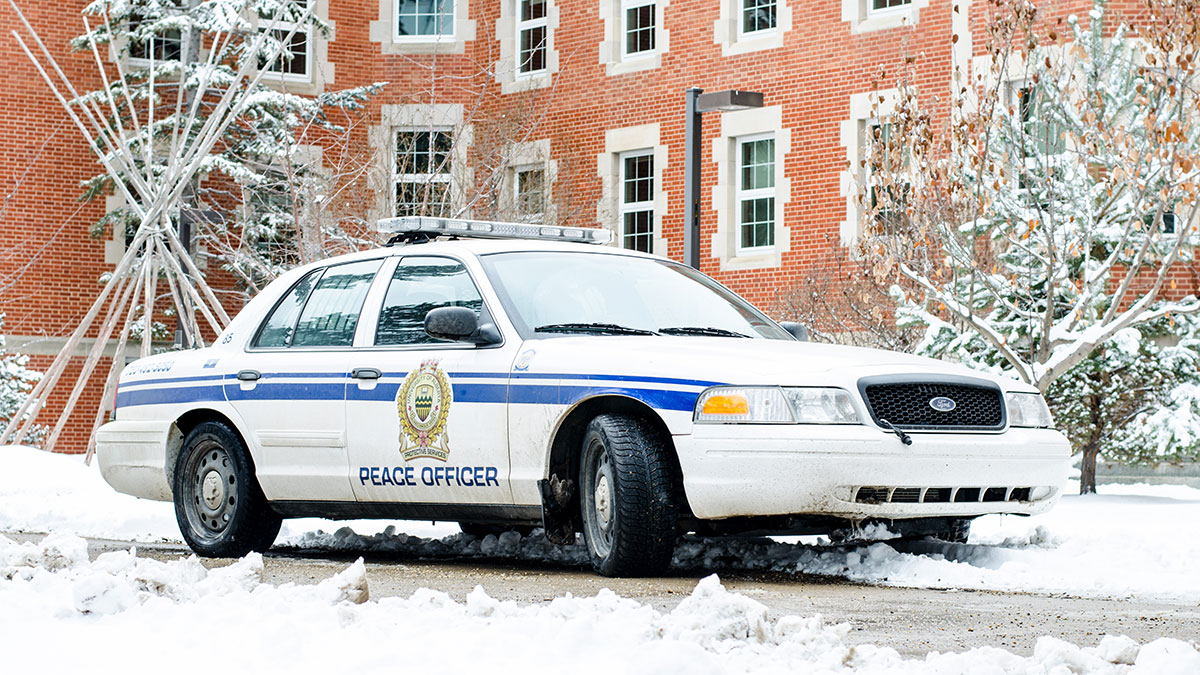 Ghost Hunters
University of Alberta staff contacted U of A Protective Services (UAPS) at about 1 a.m. on October 29 to report that people were on the roof of a building at Campus St. Jean . The Edmonton Police Service (EPS) was contacted to attend while UAPS members attended another call on North Campus. Once UAPS arrived on the scene, they met with EPS. A search of the campus was conducted but no persons were located.
Cleaning up their Act
A university staff member reported someone was occupying a washroom in the Edmonton Clinical Health Academy (ECHA) for an extended amount of time in the morning of October 29. Officers arrived at ECHA and located two women and a man inside the washrooms who did not have any university affiliation.
They were identified, and the man was determined to be currently trespassing on university property. He was issued a Provincial Summons for trespassing. The women were formally registered as having trespassed on university property, and all three of them were directed off campus.
Performance Art in HUB
On the morning of October 28, a university student reported a man exhibiting "concerning behaviour" in HUB Mall. UAPS attended the scene, and the man did not have any affiliation to the university. He also had a lengthy history of criminal offences both on and off campus. He was issued a formal trespass notice and directed off campus.
Unruly Residents in FAB
UAPS officers were conducting a routine patrol of the Fine Arts Building (FAB) around 2 a.m. on October 26, when they located a non-affiliated man and woman attempting to sleep inside the building. Both had previously been approached by UAPS for loitering inside university buildings.
They were both issued a formal trespass notice. They also refused further assistance from officers, and headed off campus.
Think of the Children
On October 24 around 8 p.m., a UAPS Peace Officer performed a traffic stop for distracted driving. A child was discovered to be within the vehicle not wearing a seatbelt, along with other violations of the Traffic Safety Act.
The driver was issued Provincial Offence notices for the infractions. Once the child was securely belted in, they were free to go.
Where's Waldo's Dad?
On the afternoon of October 25, university staff reported that an unidentified man entered the Administration Building, made concerning comments to staff, and left a pile of documents before leaving the area prior to UAPS arrival.
The man was described as being approximately 60 years of age, Caucasian, with longer shoulder-length dark hair, longer facial hair, and wearing a yellow shirt with a black leather jacket. The man was unable to be identified from the documents he left. Staff was advised to contact UAPS if he returned.