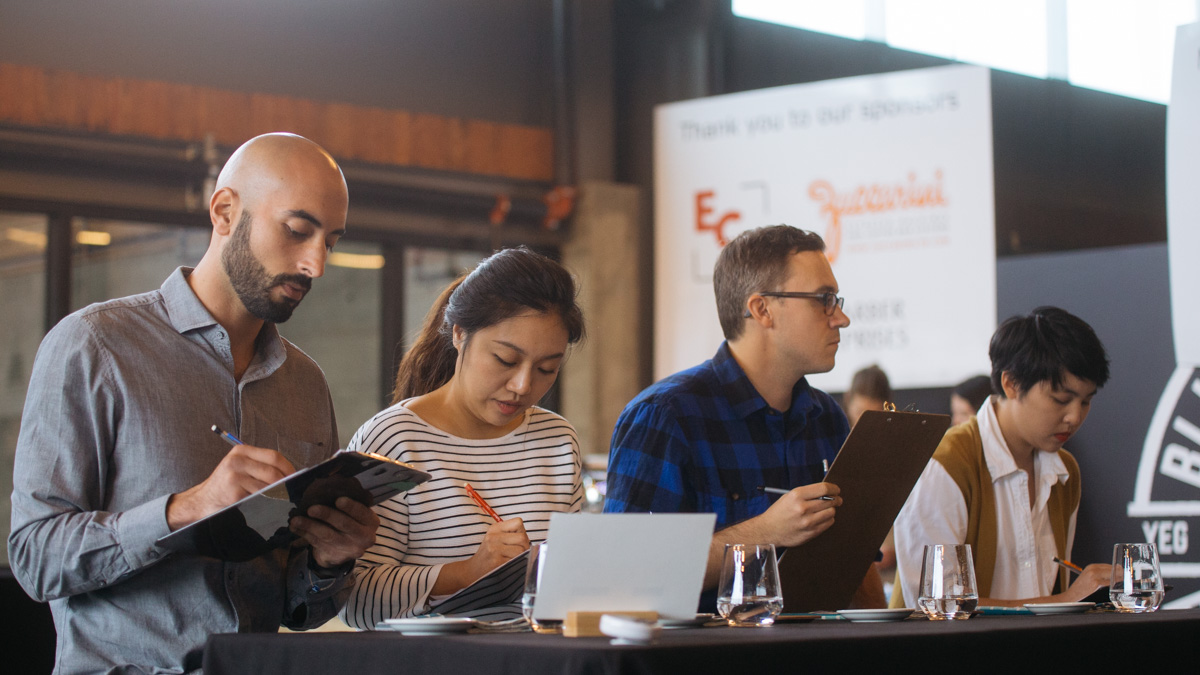 On October 14 and 15, the top baristas in Canada met head-to-head at Transcend Coffee to compete in the 2017 National Barista Championship of Canada.
The championship was won by Ben Put from Monogram Coffee in Calgary who has maintained the title for the fifth year running. He will go on to represent Canada in the World Barista Championship in South Korea in November.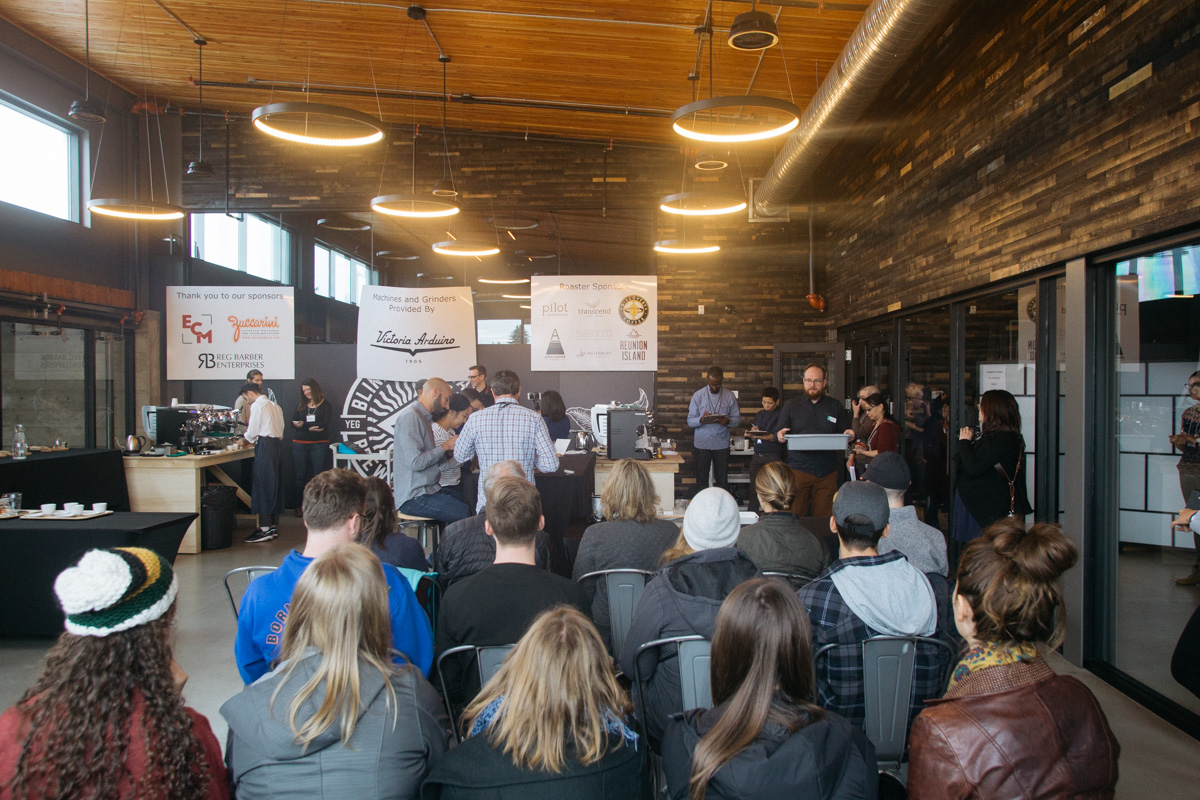 Jordon Jeschke and Tyler Clark are both baristas at Transcend Coffee who represented Edmonton at this event. Jeschke tied for seventh place, just a few points away from qualifying for the second round on Sunday. The level of competition was extremely high as all of the top six competitors had competed at the national level before.
In a limited timespan of 15 minutes, each barista prepared three courses of coffee for each of the four judges. The first course was a simple espresso, followed by a milk-based drink, and finally an original signature drink. As they worked, the baristas described their coffee preparation process to the judges.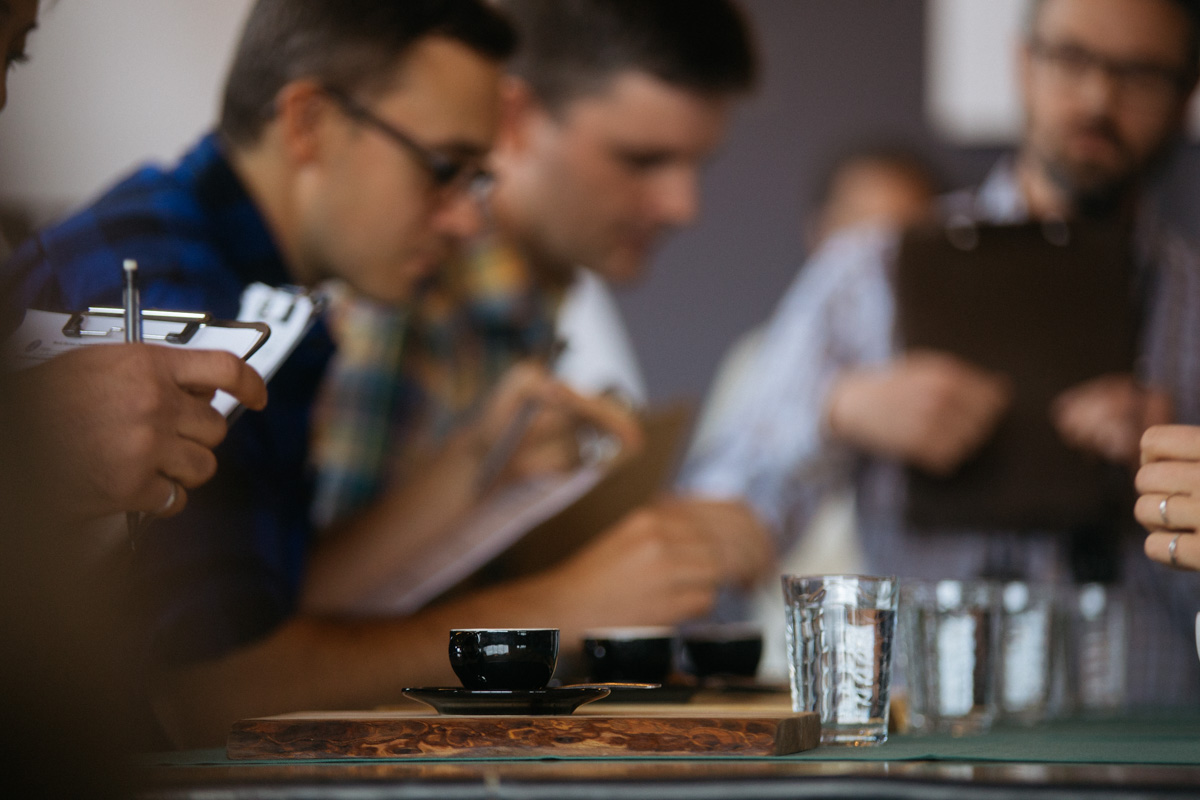 Technical dexterity was an important aspect of the competition, as judges made notes on meticulous details such as how evenly each competitor applied their coffee tamper. But the baristas truly distinguished themselves through their unique presentation style and by challenging traditional coffee flavour pairings.
Kaliesha Boudreau, a barista and florist from Guelph, Ontario, weaved a story of flowers and coffee throughout her presentation — comparing her experiences of dealing with vulnerability in her personal life to the responsibility of the coffee industry to continue to work with indigenous farmers in vulnerable areas of the world. With a bouquet of flowers on her table, she focused her presentation on the importance of sourcing ingredients with the planet in mind.
"Flowers are something which are really hopeful for me because they are an arrested instance of complete fearless vulnerability in a plant's life," she says.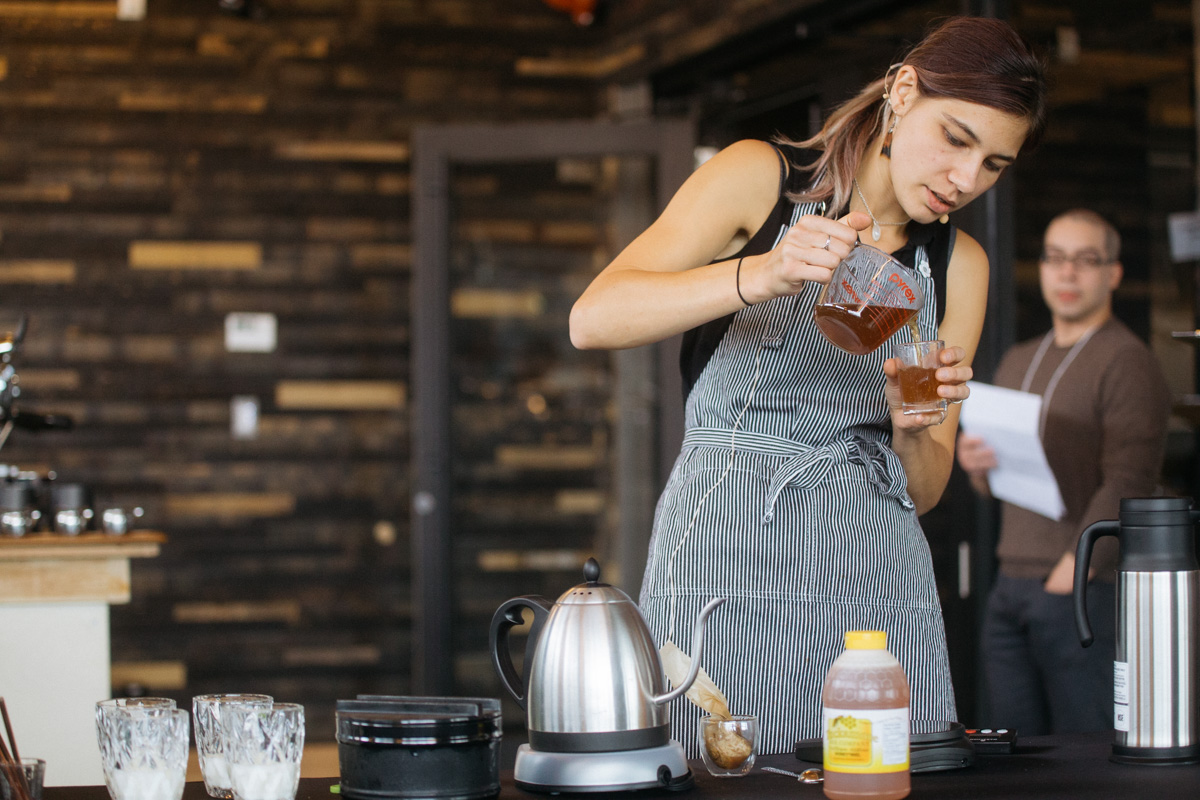 Jeschke was poised and confident throughout his performance as he was cheered on by the local Edmonton crowd. For his coffee he chose Chelelektu — an heirloom variety of Arabica coffee from Ethiopia. For his espresso course, he described the flavours of pineapple, peach, and a Japanese black tea called "Assam." He mentioned the full-body of the coffee, describing how it sits on the tongue with a juicy texture and evolves towards the dryness and silkiness of black tea. For each espresso shot, he used 22 grams of coffee and extracted it for 40 seconds — resulting in a 44-gram shot.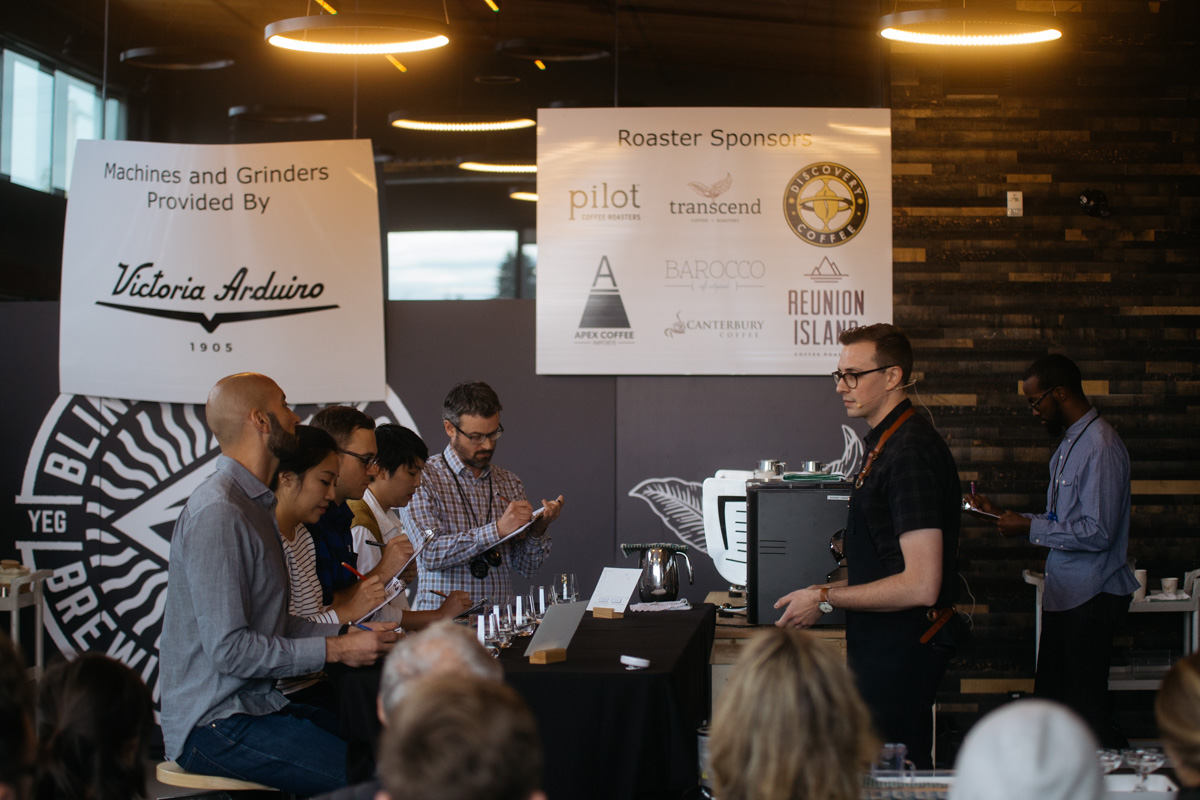 For the second course, Jeschke used a shorter and stronger shot to demonstrate how the complex flavours of Chelelektu express themselves when combined with milk. He used 21 grams of coffee for this course, and extracted it for 35 seconds.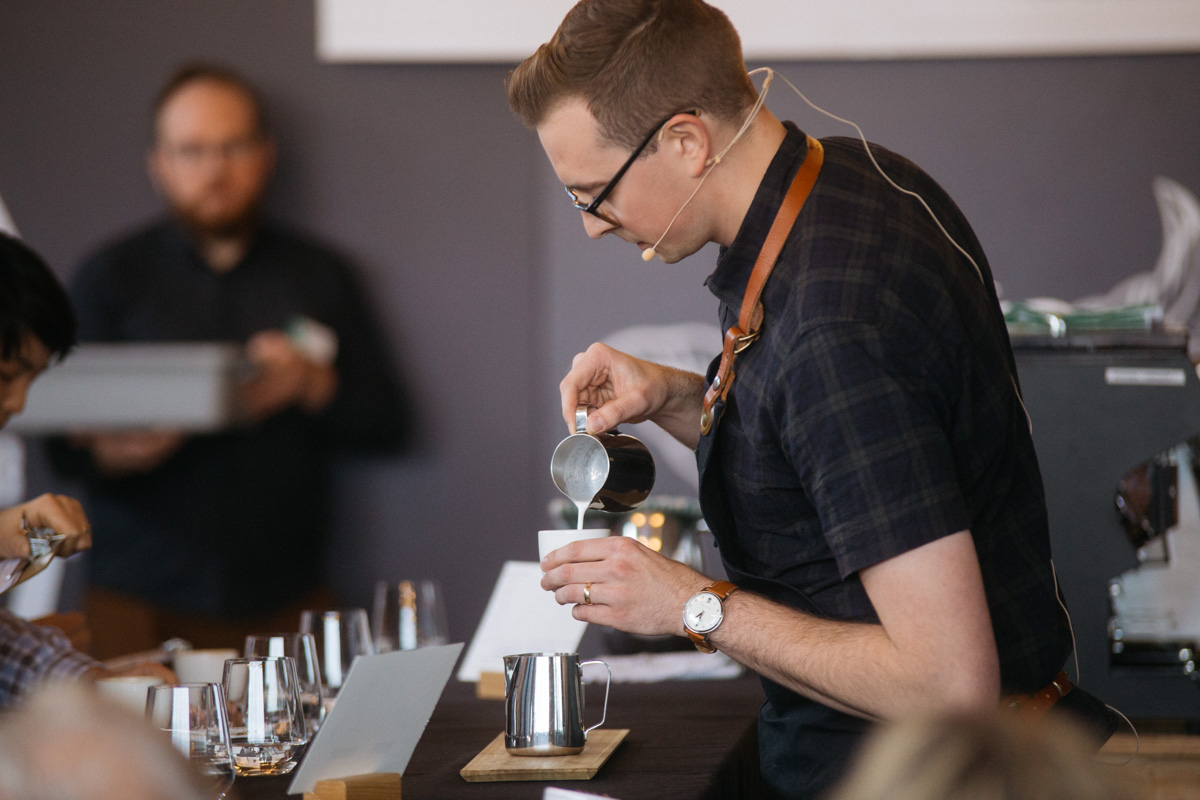 For his signature drink, Jeschke combined espresso with roasted-pineapple juice and black tea. To reduce the harsh acidity, Jeschke used juice extracted from an oven-roasted pineapple — and to bring out fruity and floral qualities, he prepared the black tea by cold-brewing it for 24 hours.
"This is a great showcase for all of the skills that make the barista profession worth pursuing. It celebrates the incredible work that goes in — from the growers, the processors, the driers, the roasters, the baristas—as well as the range of flavours that happen in coffee, and how those flavours come about," Josh Hockin, director of coffee at Transcend Coffee and national coordinator of the Specialty Coffee Association, says. "We often think about how our food and drink acquire the flavours that they do and coffee is a wonderful example which hasn't been explored very well for a long time."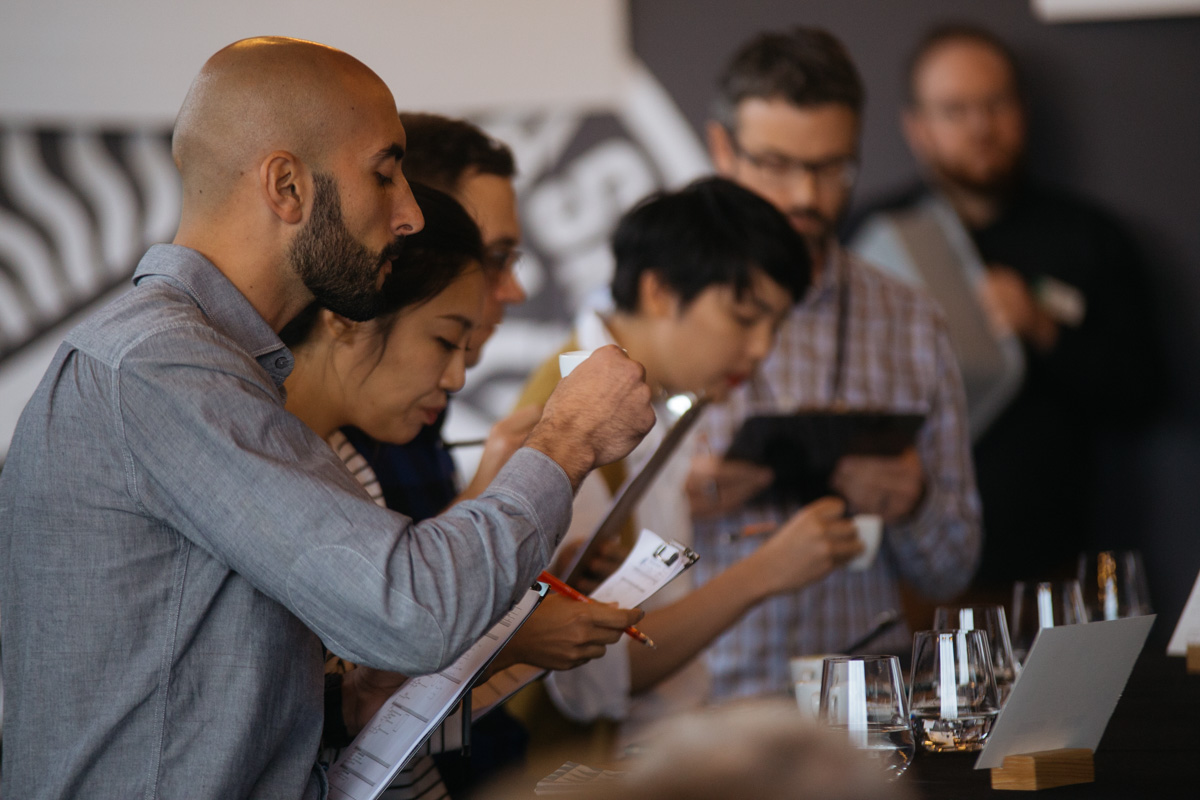 Although the audience did not get a chance to taste the coffee creations brewed up by the master baristas themselves, they experienced coffee through the vivid descriptions of flavours, tinkling sounds of coffee instruments, orderly dance of coffee preparation, and excited energy that vibrated through the room at the National Barista Championship of Canada — it wasn't just the caffeine.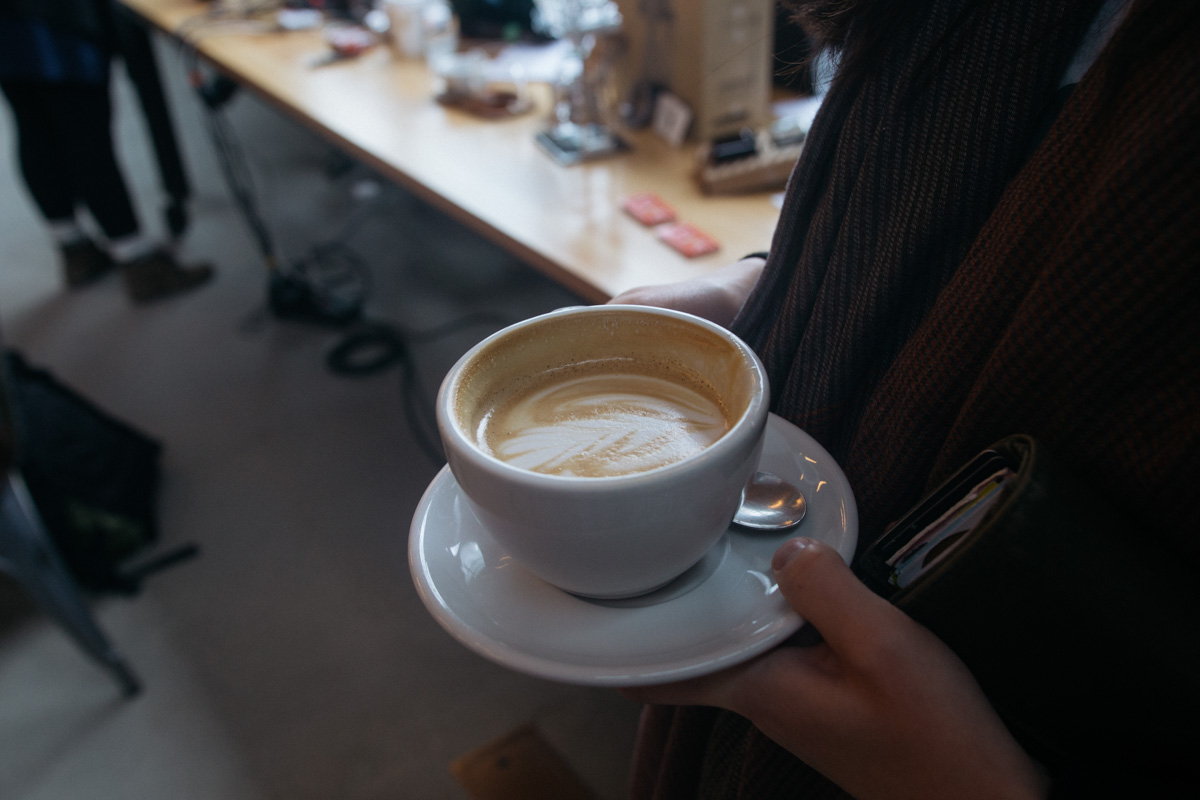 Transcend Coffee is a great place to study and grab an ethically sourced and locally roasted cup of coffee. The Garneau location is just a few minutes' walk from campus.