Photography
The Student Driver: 2017 Hyundai Elantra Sport 6-Speed Manual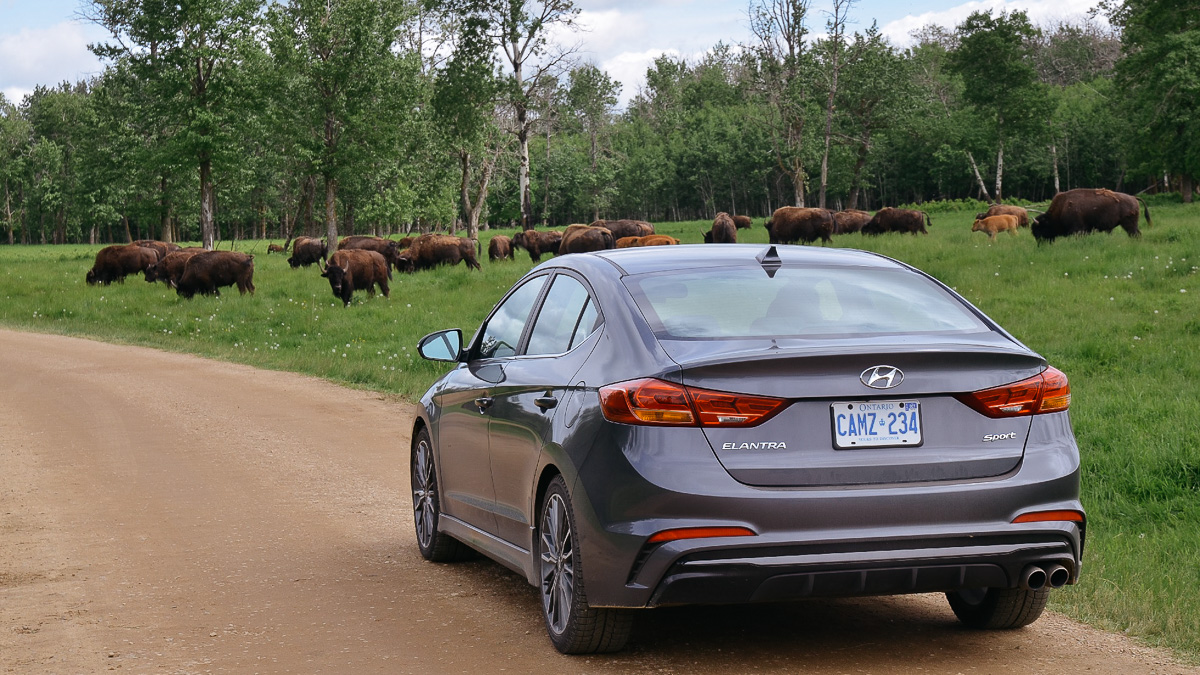 How often do you get more for less? If tuition is anything to go by, the answer is never. Yet rules are made to be broken and that's what Hyundai did for their new 2017 Elantra Sport in 6-speed manual. With the stick shift (MSRP: $24,999), you get a more fun and engaging ride that's $2,000 cheaper than the automatic. You also get a flat-bottomed sport steering wheel, leather seating, chrome petals, blind spot detection with rear cross traffic alert and even a sunroof.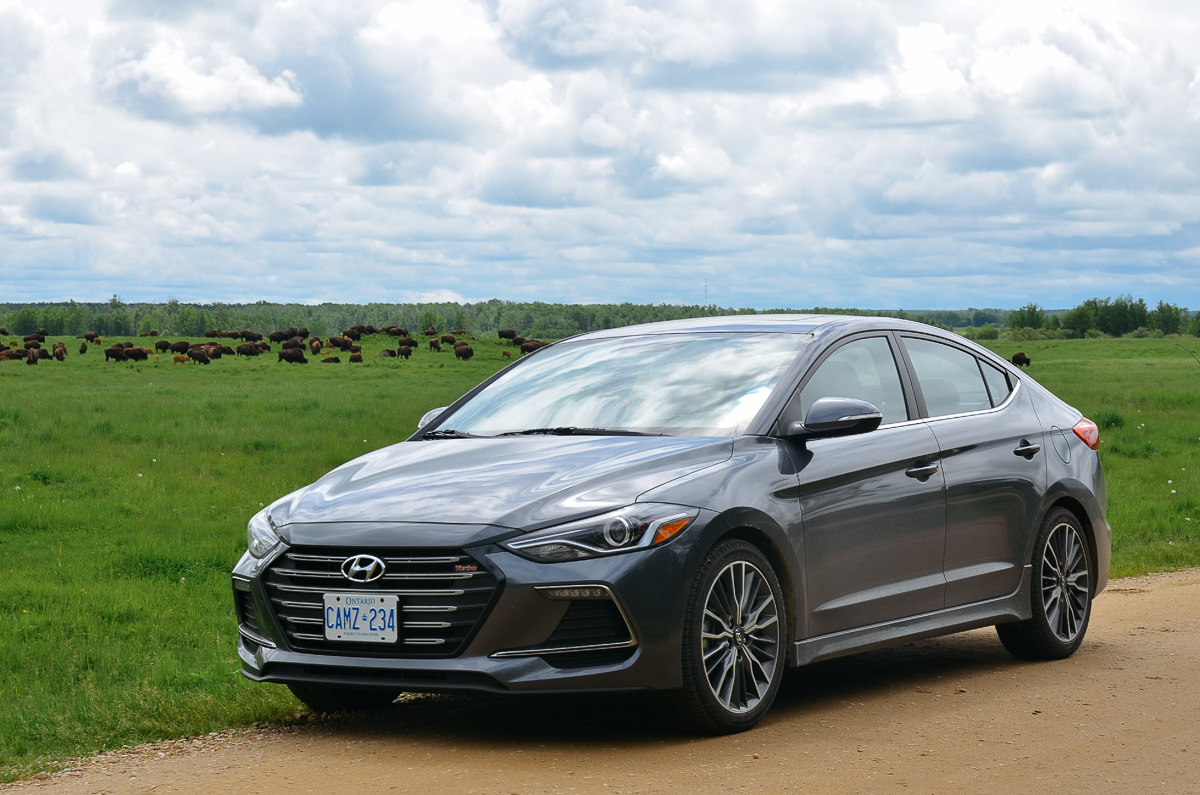 When you match all of this to a 201HP 1.6L 4-Cylinder GDI turbocharged engine, you get potent acceleration that is almost lag-free. The Hyundai Elantra Sport in Manual brings back the pleasure of driving and it does so at a price that will let you. Finally, I am reviewing a car that I can actually afford.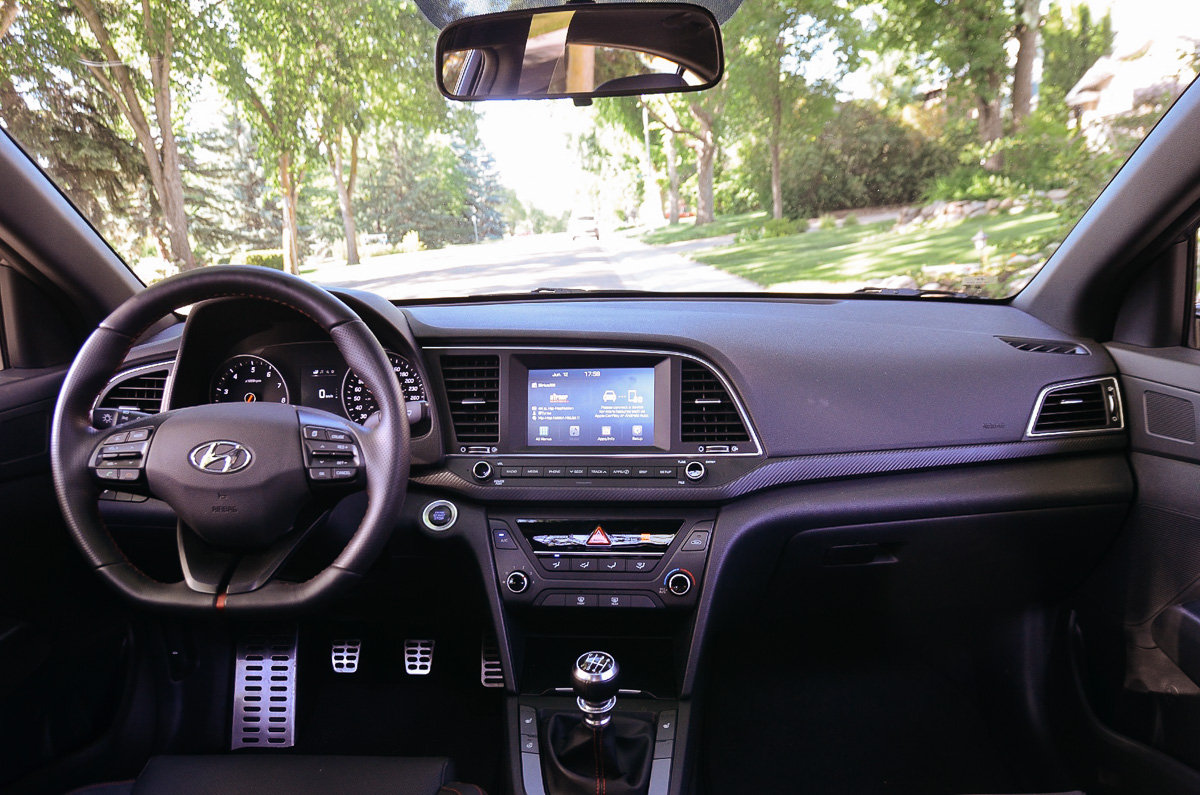 The 2017 Elantra Sport feels like a German car (for non-car people, that's a good thing). It drives like one with a smooth and comfortable ride. It even shifts like one with short throws and an equally short travel clutch. Everything inside the cabin feels well executed from the sport flat-bottomed steering wheel to the red accent stitching in the dashes and seats. Head and legroom are ample.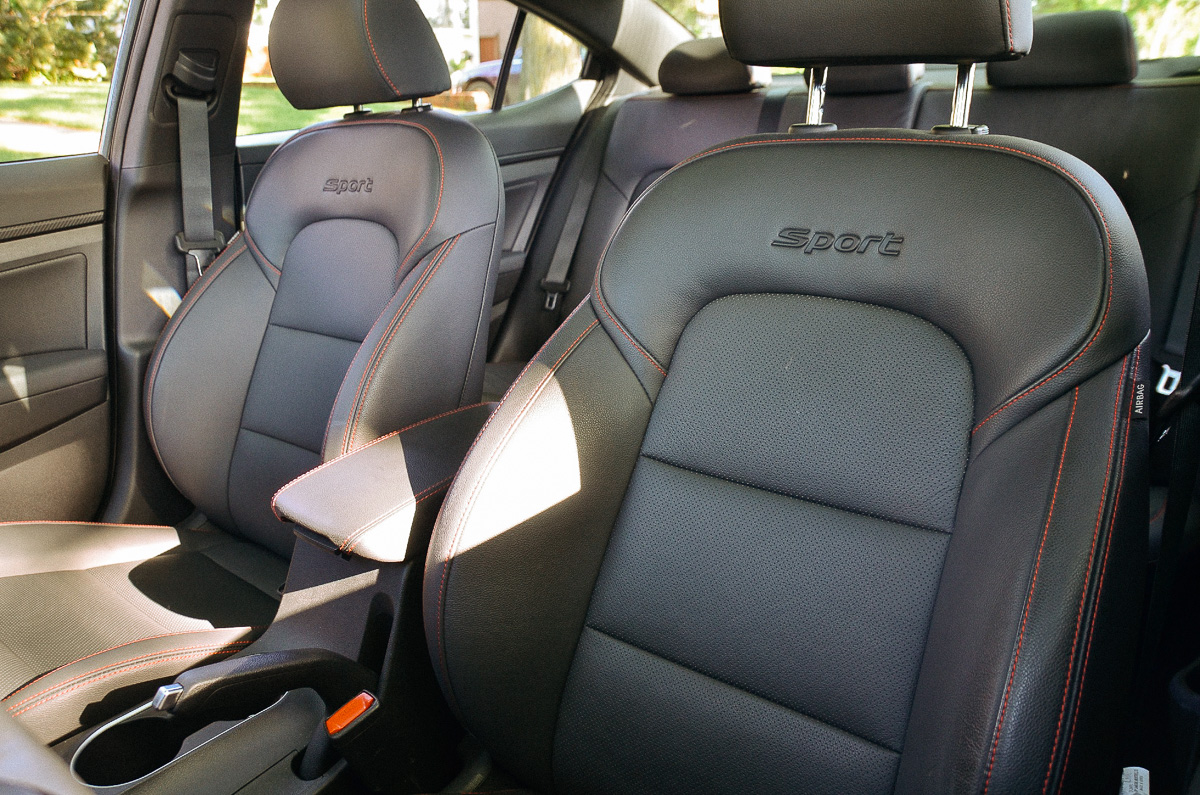 The sculpted leather sport seats (they are heated) are outstanding with excellent lateral support whilst remaining superbly comfortable to sit in. One of my favourite features of the Elantra is "smart trunk," a feature that automatically opens the trunk if your hands are full. With the key in your pocket, stand near the rear for two seconds to have the trunk open automatically (It's a pretty big trunk if you're curious). LED welcome lighting is provided in the handle giving the Elantra a really upscale feel.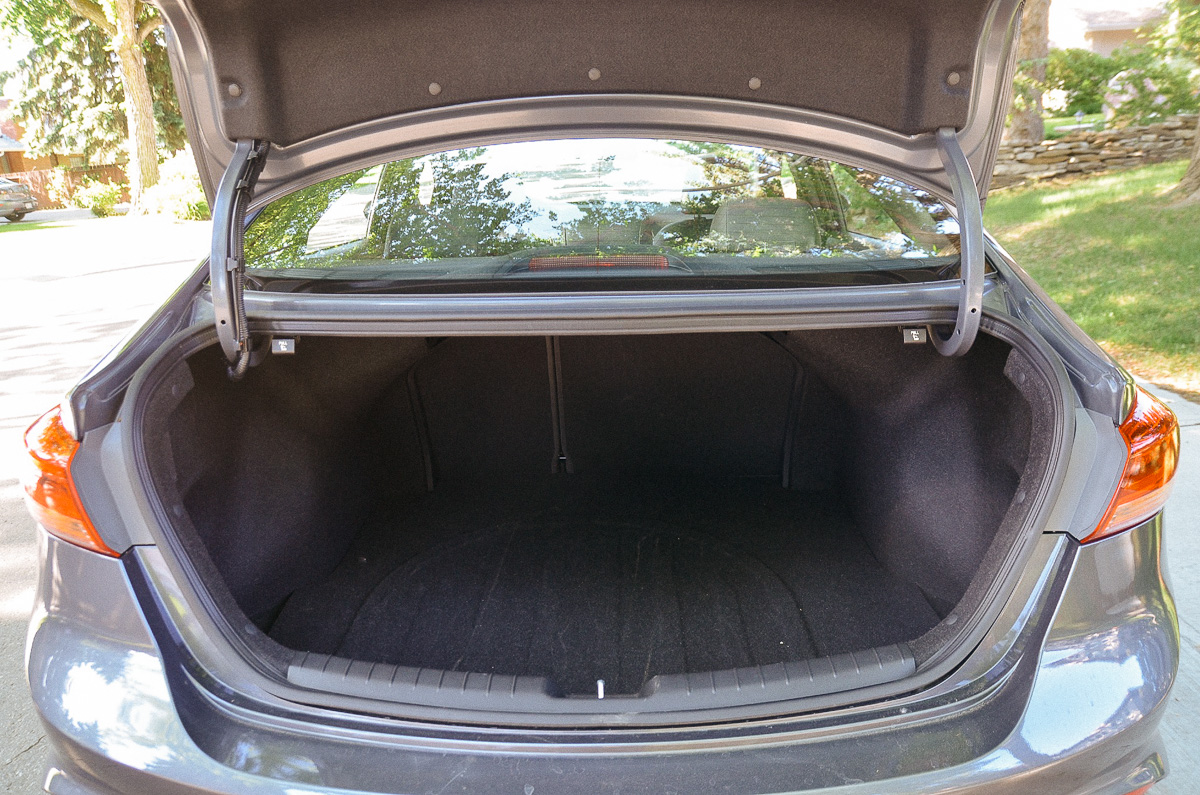 On the road, the best part of the car is the stick shift which allows you to extract every ounce of power from the engine. You also feel more connected with your car in a way not found in automatics. Do you feel the need for speed? Throw it into 3rd and hear the perfectly tuned sport exhaust roar behind you. If you want to save gas, the Elantra will suggest when to upshift for maximum fuel efficiency. Over my week of driving highway (60%) and city (40%) I mustered around 6.8L/100KM (35MPG) which is actually better than the official numbers. That's pretty wild. The Elantra is also very quiet delivering a supple and composed ride at speed. Visibility is quite strong but as an added measure any car caught in your blind spot will cause an audible alarm. Thanks to some excellent engineering the Elantra is also a 2017 IIHS Top Safety Pick indicating it's a very safe vehicle.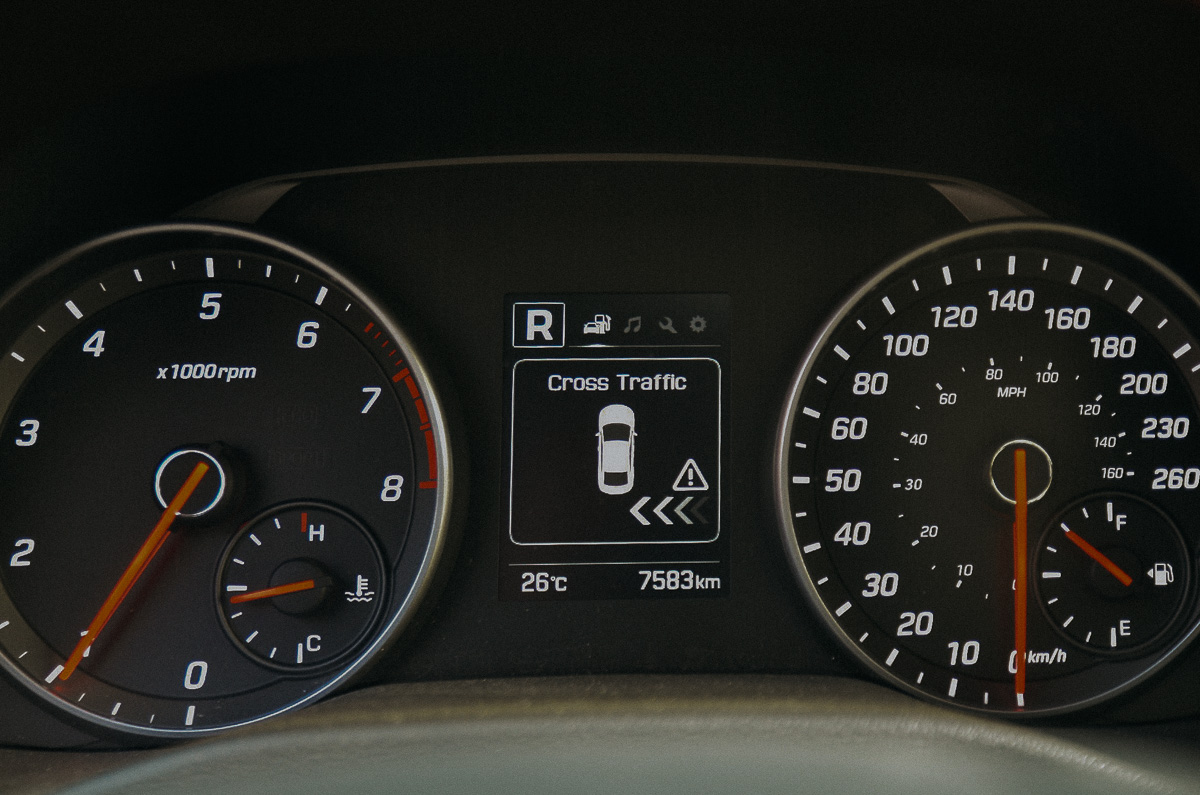 Unfortunately no car is without drawbacks. While the handling is good for the price, if you're a nitpicker you may notice that on centre feel is lacking with some vagueness at centre. When you push the car hard through the corners, the softer suspension falters a bit resulting in inevitable body roll. You may also criticize the short shifts as being slightly imprecise and spongy. There are some hard plastics used in the cabin and rear seat headroom is a little tight. Also, the centre console is tiny so a purse or large bag will need to go elsewhere.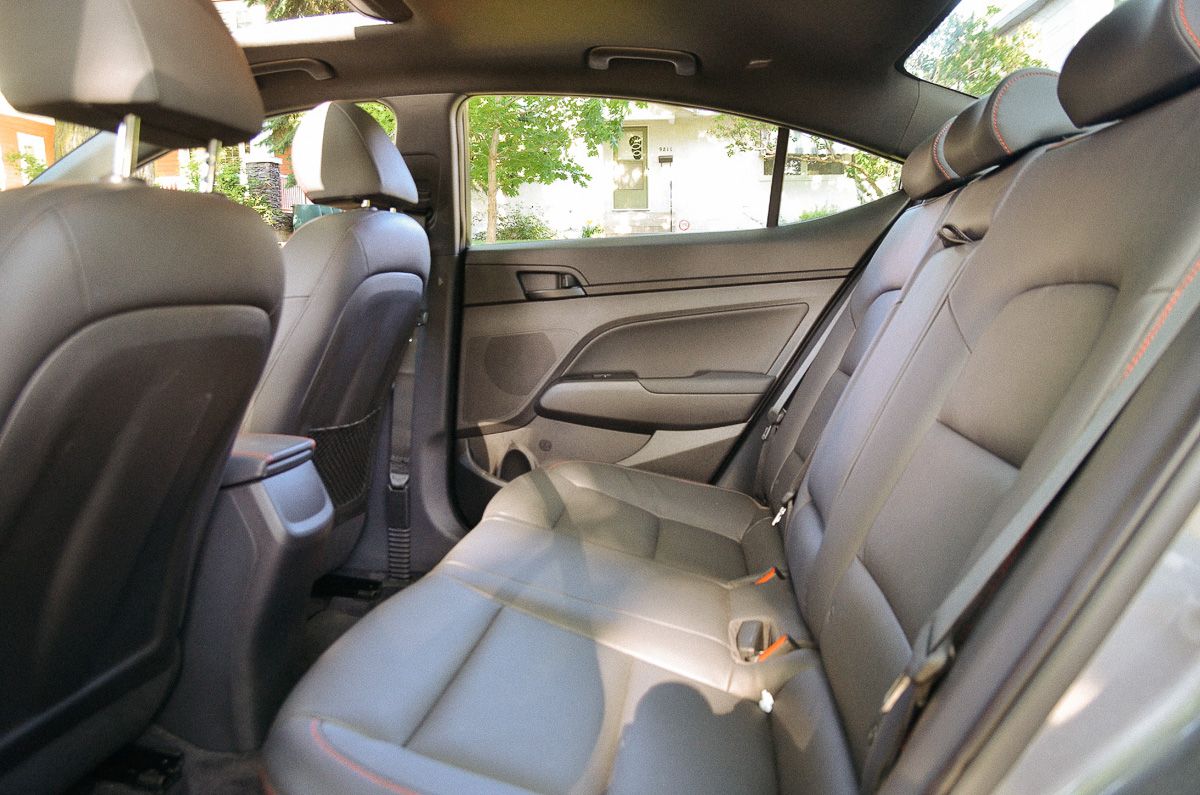 At the end of the day you have to remember you're spending $25,000, not $75,000. While it has its drawbacks the driving experience by far transcends these shortcomings. What vehicle gives you leather seats, a sunroof, a 201HP turbocharged engine, a sport steering wheel and LED lighting for $25,000? It is also very quiet which is especially appreciated at highway speed. The vehicle is an IIHS Top Safety Pick and manages to get 35MPG. It's sleek and sculptured and looks fast standing still. It's very simple: if you want more performance for less money, buy an Elantra Sport in stick.
Final Score: A
Acknowledgements made to Hyundai Canada for providing the review vehicle and specifically Chad Heard, Senior Manager for Public Relations. Further appreciation goes to Patricia Pegg for getting the vehicle in from Calgary. Content was not subject to approval.