Magazine
Q&A: Recharging Indigenous Communities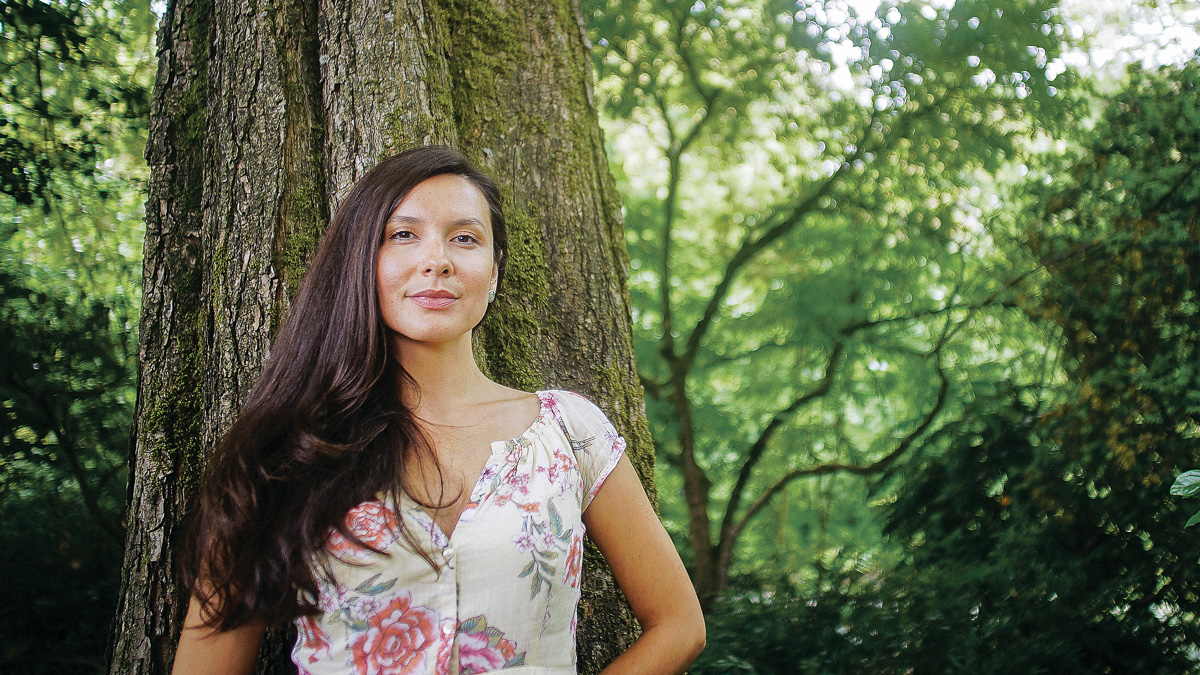 University of Alberta alum Melina Laboucan-Massimo is one of three recipients of the $50,000 David Suzuki Fellowship to study climate change solutions. In the past, she's worked with Greenpeace Canada on climate and energy issues in indigenous communities, and the Installation of the Piitapan Solar Project in Little Buffalo, Alberta.
Born in Peace River, Laboucan-Massimo grew up in Northern Alberta and developed a special relationship with the earth. While studying Sociology and Latin American Literature at the U of A, she became interested in the impact of colonialism on Indigenous communities. Now, with a Master's in Indigenous governance, she hopes to Implement renewable energy sources in Indigenous communities worldwide.
The Gateway: Did growing up in smaller communities influence your relationship with the environment?
Laboucan-Massimo: Definitely. Little Buffalo is a small community so you're surrounded by boreal forest. When you're in those kinds of remote communities, the environment is a lot more readily available. Being from a Cree community, you're culturally connected to the earth through harvesting different medicines or teas from the land, so you have a very reciprocal relationship to the earth and you become more aware of that from a younger age.
What projects were you working on in the five years between your undergrad and your Master's?
After finishing my undergrad at the U of A, I lived in Brazil and worked on media literacy for an international nonprofit organization called Taking It Global. At that point, Indigenous communities didn't have access to media and online resources. I eventually moved back out west and started working with media literacy organizations, mostly Indigenous ones. Back then a lot of the representation of Indigenous communities in the media was problematic and racist. I trained Indigenous young people to tell our own stories about our own communities, while making sure we connected to other Indigenous young peoples.
What was your motivation in pursuing Indigenous governance for your Master's?
At that point in my life, I was looking for a holistic approach to the kind of trauma and crisis that indigenous communities are in. Through the past 15 years, I've seen the impacts of colonialism on First Nations communities who are living with detrimental policies. When you destroy the environment, there is a negative impact on our culture and the ability of our people to be resilient. I wanted to look at how to transition technologies like renewable energy and solar to Indigenous communities and how it can inspire them.
What are your plans for your recently acquired David Suzuki Fellowship?
I'm essentially researching more renewable energy models and how we can replicate them in Indigenous communities. It's important for me to create a model and tool kits that can be repeated. I also want to focus on pushing a more progressive renewable energy policy in Alberta.