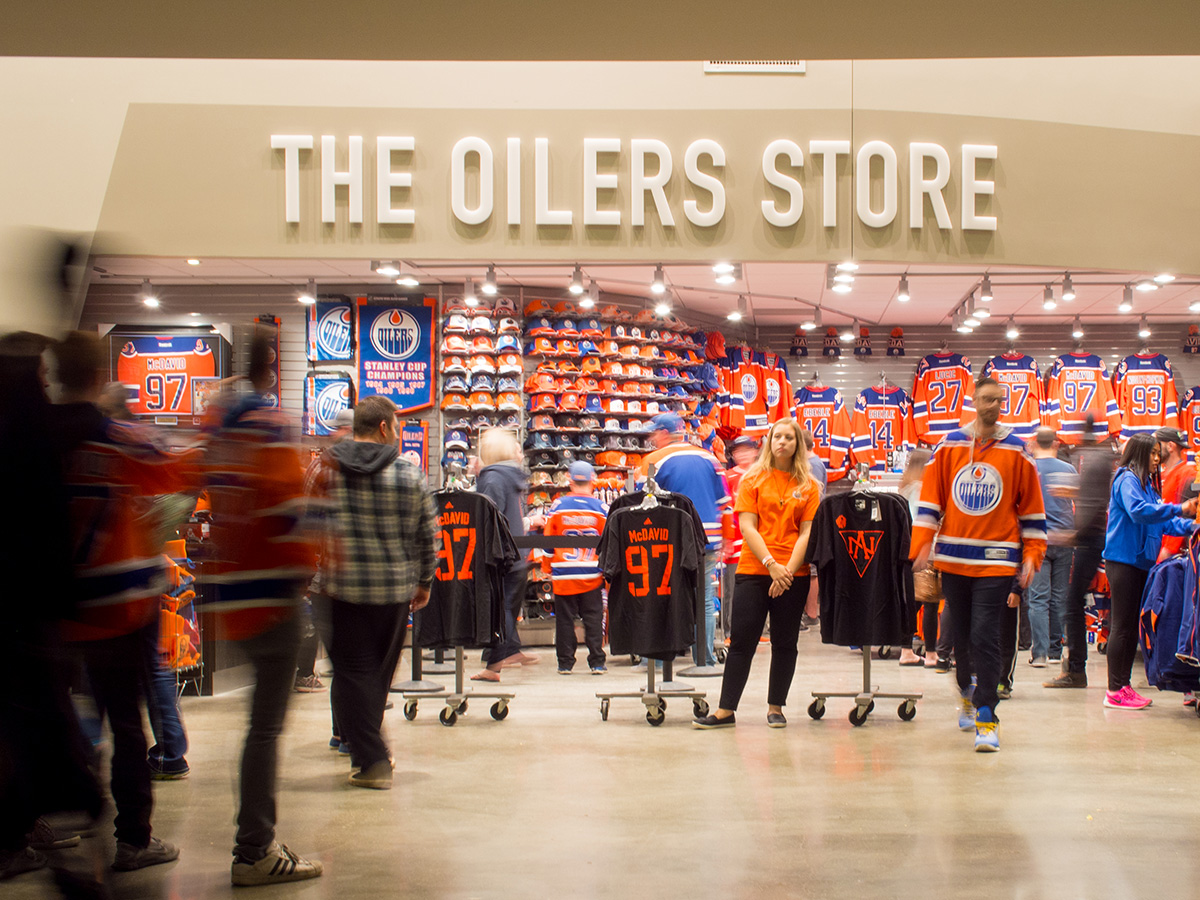 As the Edmonton Oilers battle the Anaheim Ducks for the top of the Pacific division, a great sense of pride has swept across the city.
Last week, the Oilers clinched a playoff spot for the first time since the now-infamous 2006 Stanley Cup run. That run ended in the heart-breaking, game seven loss to the Carolina Hurricanes. Now after a decade, four first overall picks, maddening trades and tearful press conferences, we finally made it. Making the playoffs, however, means much more than Oilers fans watching hockey beyond the regular season.
I'm a relatively new fan of hockey. I only started really following it in 2014, when my Social Studies teacher prolonged class so we could watch the Women's Olympic gold medal game. (Canada won in overtime — of course)
After the victory, we dashed through the halls, waving the Canadian flag in celebration. There was this great sense of national pride and love for this country that I hadn't experienced before despite wasting six years in Air Cadets. While the celebration was short lived, the pride was not. After the Olympics had ended and I began watching the Oilers play regular games, the pride dissipated and I fell into the "next year is our year" slump. That was until March 27, 2017.
Edmonton has earned this. After ten years of heartache, we have a team to be proud of. Shit, we don't have to use the '80s to defend ourselves. Now more than ever, wearing an Oilers jersey feels even better than it did before. Even the simple nod to your fellow fan on game day, no longer is a gesture reluctant pride but of optimistic hope. That same sense of nationalistic pride has swept over me and most of the city that was largely missing since the Olympics and the 2005-2006 season.
I will admit I was skeptical going into the season. The Hall-Larson trade, the signing of Milan Lucic to a multi-year contract, the captaincy of Connor McDavid all spelt another league bottoming year. Hope, no matter how reluctant it was, was still there and the fans kept strong. And godamnit, Andy Dufresne is right, "Hope is a good thing and no good thing ever dies."