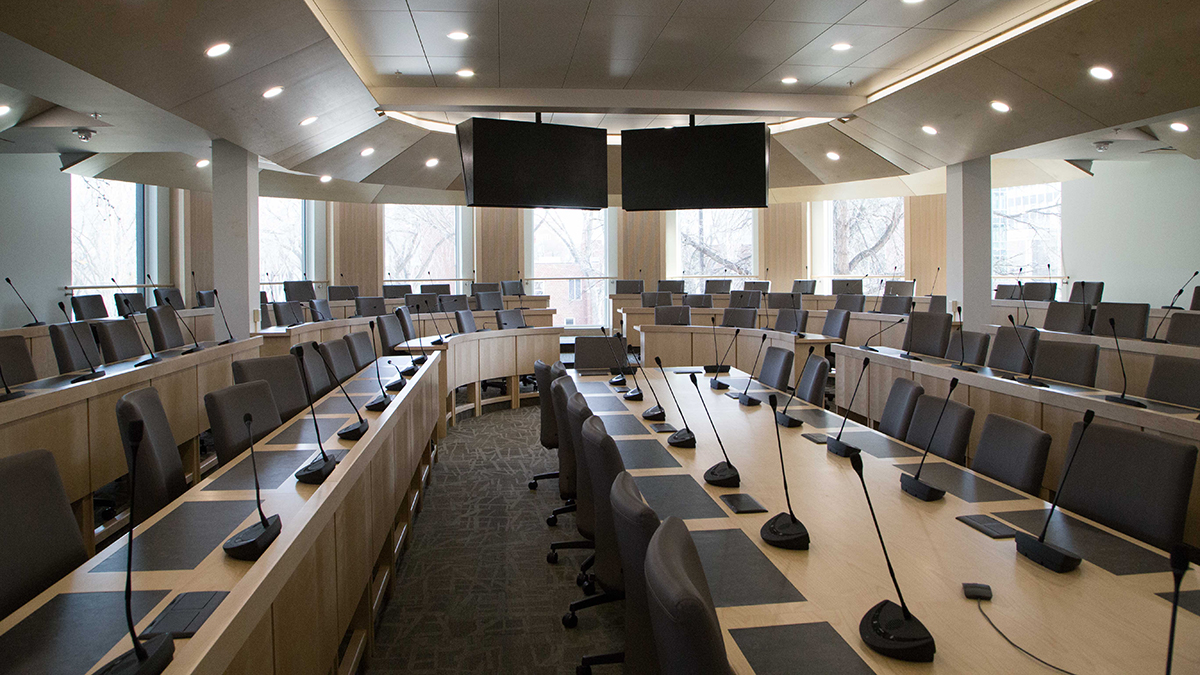 Questions about consultation with international students were brought up in discussion over the first readings of a Students' Union's policy on internationalization.
During the March 28 session of Students' Council, councillors passed first readings of a political policy that will be used to guide advocacy for international students with 17 votes in favor, two opposed, and one abstention.
The policy's first readings highlight a number of issues facing international students at the University of Alberta, however no student consultation was done to draft these points.
Debate on the policy began when Native Studies councillor Nathan Sunday asked if international students or the International Student's Association (ISA) were consulted in revising the policy. Arts councillor Victoria Dejong, chair of the policy committee, replied that the committee didn't have time to consult. The Students' Union has until April 30, 2017 to renew the old policy written in 2013.
"I really regret that time constraints got in the way," Dejong said. "I will definitely be reaching out to the ISA this week in developing (the next policy draft)."
Board of Governors Representative Colin Champagne said that while he was in favour of passing first principles, it would be hard to revise the policy if further consultation was done afterward. He suggested to Council to have the policy expire next year to allow for consultation to be applied to a future policy.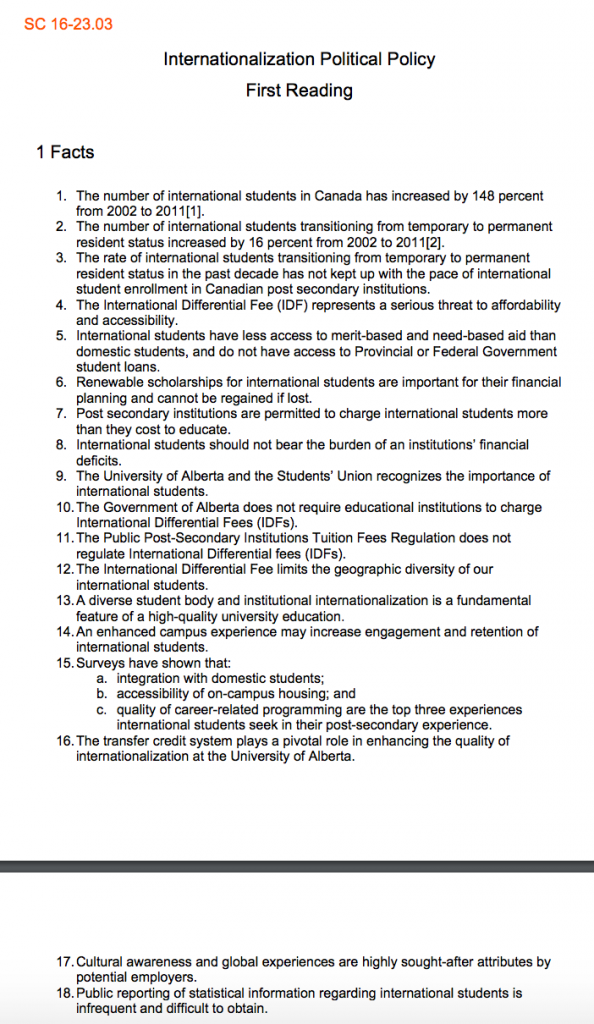 According to Dejong, most of changes to the policy were editorial revisions except for point 18, which recognizes that "public reporting of statistical information regarding international students is infrequent and difficult to obtain." She said that writing this point into first principles will allow the Students' Union to request this information to be more readily available in the future.
Vice-President (External) Mike Sandare praised point four of the policy, which recognizes that "the international differential fee (IDF) represents a serious threat to affordability and accessibility." The fee is charged to international students on top of base tuition and is not capped by government regulation. It allows for international students to be charged nearly three times what domestic students pay for classes.
"The big thing with this policy is that it will make sure the Students' Union continues to advocate to ensure that international students are protected at the institutional, provincial, and federal levels," Sandare said.