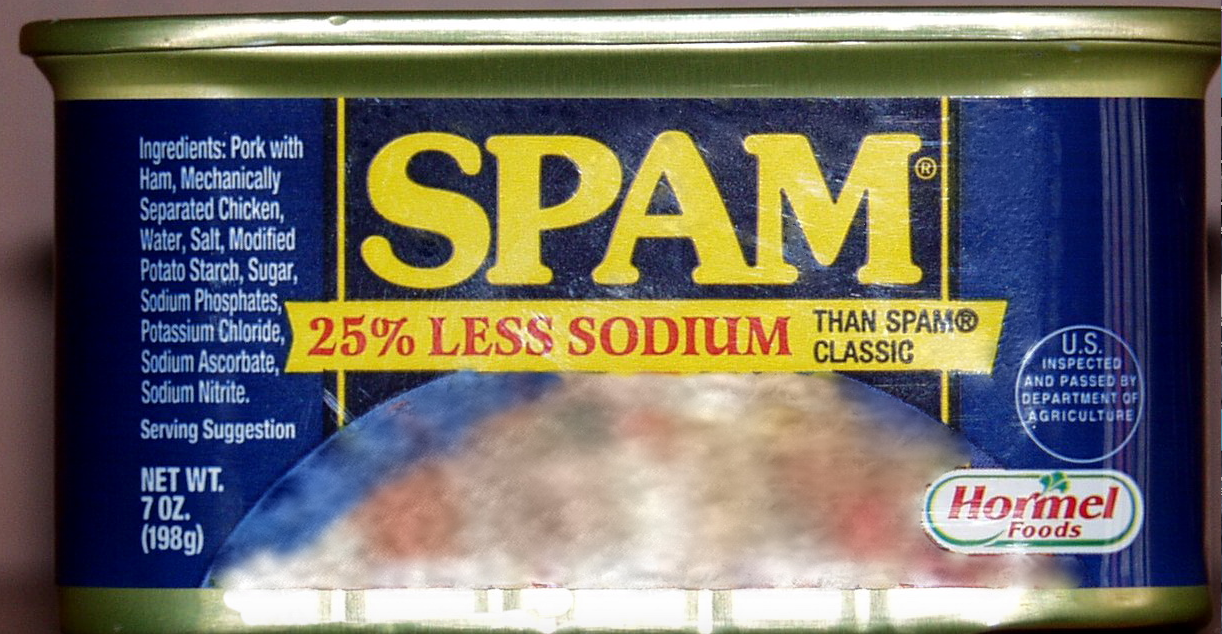 Working in media means a ton of emails, most of which go right to the spam folder. Here is a collection of the past week's most creative, ridiculous, and just plain weird:
Federal Bureau Of Investigation FBI. Washington, D.C.
Executive Director,
Federal Bureau Of Investigation FBI. Washington, D.C.
601,4th Street, Pennsylvania Avenue,
NW Washington, D.C.
20535-0001, USA.
Dear Beneficiary
We want to notify you that the FBI Washington DC in conjunction with other relevant agencies here in the United STATES of America have recently been informed through our Global intelligence monitoring network that you have an over-due payment in tone of ten million, three hundred thousand US dollars (USD10.3Million) in Federal reserve bank. This was as a result of cash disbursed by the United Nations as a form of an inheritance funds which only few lucky people would benefit from this exercise. We have done a random email selection and you happen to be among the lucky individuals to benefit from the exercise this year. You are advice to contact Federal Reserve bank immediately so they would begin with the transfer processes.
You are to contact Mr. Daniel Tarullo who happens to be a member of the federal reserve board via the email address below.
E-mail: Danieltarullo.Frb@usa.com
website: www.federalreserve.gov
Contact the bank today and furnish them with these information below:
FULL NAME:
CURRENT ADDRESS:
CITY:
STATE:
ZIP CODE:
DIRECT CONTACT NUMBER:
Thanks.
Impregnated
Dear eic,
We are looking for employees working remotely.
My name is Bruno, I am the personnel manager of a large International company.
Most of the work you can do from home, that is, at a distance.
Salary is $2400-$5000.
If you are interested in this offer, please visit Our Site
Best regards!
PAYMENT CONTRACT #: AV/NNPC/FGN/MIN/LOTTO/017
OFFICE OF THE PRESIDENCY.
THE RECONSTITUTED MANAGEMENT OF FOREIGN
DEBTS AND INCOMES UNDER THE CHAIRMANSHIP OF
CHIEF/DR.ELDER AKUMILLI. DAVIDS.
FEDERAL SECRETARIAT, ABUJA/LAGOS NIGERIA.
ATTN:-BENEFICIARY / CONTRACTOR ,
RE- IRREVOCABLE PAYMENT APPROVAL VIA WIRE TRANSFER.
Consequent to the Government resolution to affect an immediate remittance of all long over due foreign payment in course of our Verifications of claims by foreign beneficiaries, It was discovered that your fund is lying unclaimed. You have satisfied all the Conditionalities set by the government of Nigeria, the United Nations, the IMF, World Bank and Paris club for immediate approval of your fund in your Favour and the approvals document has been done in your name. But, in the course of our Verifications, two men who claimed to be your local agents/attorney respective came to our screening Centre with a German Man Named Mr.H.M.Amor Claiming that you willed your fund to him after committing suicide as a result of sudden bankruptcy in the hands of fraudsters. Please confirm the Account Below if it is the willed Receiving Bank Account Details and should be used by this honorable committee in remitting your fund.
BANK DETAILS FOR THE TRANSFER
THE NORDEA BANK NORGE
SOLLIPLASS-OSLO NORWAY
ACCOUNTNUMBER:6002.04.43971US Account
ACCOUNT HOLDER: H.M.AMOR
SWIFT CODE: NDEANOKK
However, this committee suspected some mischief in the course of the submission of the banking information and suspended the approval following the discovery of some irregularities in the submission and the failure of these men to forward to us necessary clearance bonds. You are therefore advised to contact this office for an immediate clarification on this issue giving us a go-ahead order to have your fund transferred to the above account. Should you object to our remittance of your fund through this account, you are equally advised to reconfirm your desired bank and account details, stating accurately the name of the beneficiary, your fund deposit/contract amount. You are also requested to forward to us your contact address, direct telephone and fax numbers for swift
communication.
Note: Endeavor to call me upon receipt of this fax message for verbal directives
We anticipate your urgent response.
Yours faithfully,
Chief/Dr.elder Akumilli Davids.
E-Mail:. elderdavids7000@gmail.com
Pretty girl friends looking for a boyfriend to have sex
Young student dreams about sex with two men.
Ready to go to any city and country for quality sex.
My profile is here, i'm waiting.
Enter a club of sexy student-girls
Hungry and married pretty girl is looking for a man who like to do cunnilingus. I like to be fucked in an ass and when man cums on me C breast.
We can date at my place or in hotel.
Nine Signs That It's Time To See A Therapist – Interviews Available
Austin, TX Based – Clinical Forensic Psychologist Dr. John Huber is Available to for interviews.
First, seeing a therapist is not a bad thing. Most people look forward to seeing their therapist.  The question is how do you know when to see a therapist?  Here are a few ways to tell.
When things are going well.
This may sound silly, but people with good teeth go and see their dentist every six months.  It is a checkup.  In mental health checkups are useful as well.  It helps you maintain and/or build a relationship with your therapist so when the world crashes in on you, you already have a trusted therapist that knows you and what you look like when things are going well. I have several patients that after they initially come to me for a problem that we resolve have continued to pop in once or twice a year just to touch base.  This makes it easier for them to follow up later when and if they have another issue arise.
When someone that knows you and cares about you asks you if you are doing alright
They may even tell you they are concern about you (i.e. something is different about you are you okay?).  Essentially your friends and family are worried about you.  They have openly expressed their concern for you.
You are relying on substances to cope.
You need a drink in order to relax and or go to sleep more often than not.
You start thinking about death or hurting yourself.
This is a very severe path to be on.  Seek out help immediately and if the pressure seems too great to resist call 911 right then.
You always assume the worst.
Worrying and stressing about what might happens tends to overwhelm people and they tend to get nothing done.   99% of what might happens never does.
You see yourself taking responsibility for other people's problems.
You are always overwhelmed by trying to help other people cope with their problems.  Like when a family member is always calling to talk about what is bothering them and how you need to help them with their depression or relationship.
You feel helpless when stress hits you.
Many individuals have a problem with an "external locus of control".  This is the belief that they are not able to exercise any change in their environment.  In other words, the perception is that it doesn't matter what they do they cannot change the problem or their situation.
Do find yourself trying to meet everyone else's idea of what you should be?
When you live your life for the praise of others, you might find yourself making compromises that aren't true to yourself.  Mentally healthy people make decisions from the inside out. They don't put their beliefs and goals up for a vote.
Notice that you are feeling just "not yourself." 
You may usually love being with your friends but, suddenly find yourself wanting to be alone most of the time.  Maybe you find yourself getting angry often, when you never used to feel angry.  It can be healthy to want alone time but becoming isolated, for example is not.
About Dr. John Huber
Texas Based – Dr. John Huber (
www.mainstreammentalhealth.org
) is the Chairman for Mainstream Mental Health, a non-profit organization that brings lasting and positive change to the lives of individuals that suffer from mental health issues.  A mental health professional for over twenty years, Dr. Huber is a Clinical Forensic Psychologist, and he is a practitioner with privileges at two long term acute care hospitals.  In addition, Dr. John Huber is a professor and teaches undergraduate and graduate psychology at Texas State University.