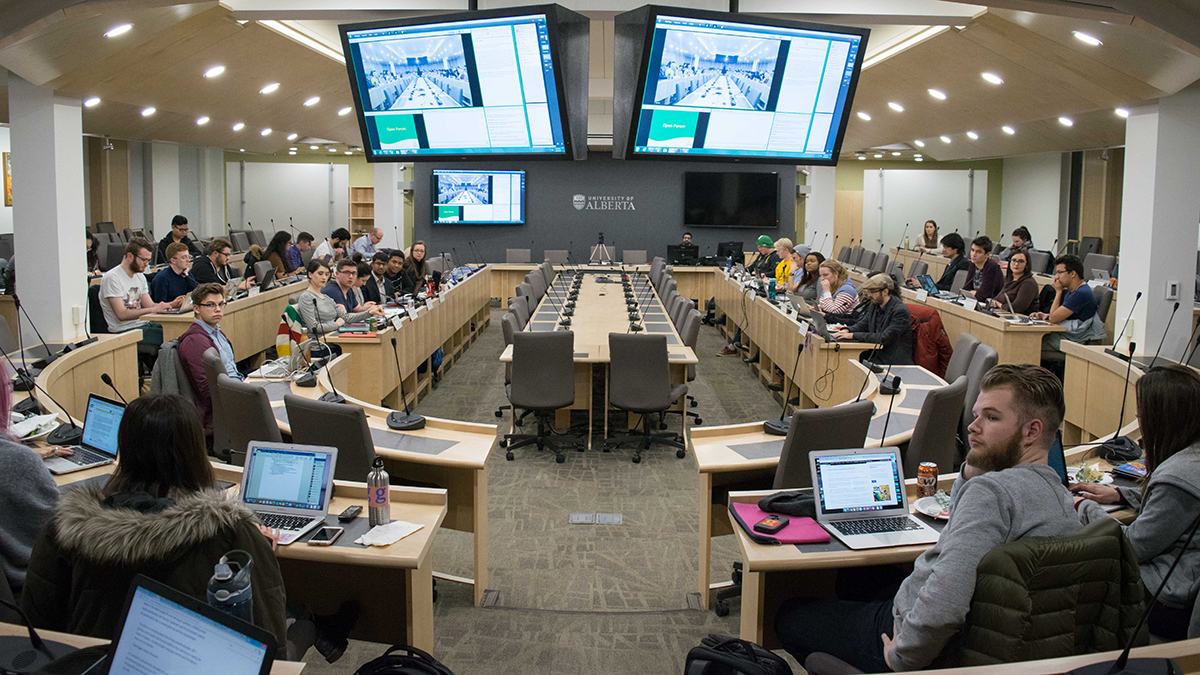 Check out the grades for President, VP (Operations & Finance), VP (External), VP (Academic), VP (Student Life), and Board of Governors Representative.
---
It's that time of year again, welcome to The Gateway's Students' Union Executive Report Cards!
Each year, two members of Gateway staff sit down with all the people students elected last year, and talk to them about how they're doing. We ask about progress on platform points, contentious issues that have arisen in their portfolios, and essentially how well they've been doing their jobs. 
Combining these interviews with knowledge of the execs' projects to date, as well as their projected successes going forward into the end of their terms, we grade each of them based on a variety of factors. These include, but are not limited to:
Progress on campaign promises

Handling of contentious issues

Effectiveness in day-to-day duties

Conduct in council

Publicizing their role and outreaching to the student body

It is also important to note whether or not they are paid. (President and all Vice-Presidents are paid $2954 per month, before tax. The Board of Governors Representative is not paid.)
---
In grading the execs, we look at past report cards to determine how each grade range is allocated, essentially:
"A" Range 
Holy crap, this person is amazing. Their policy progress was insane, they over-acheived on their goals, and/or they significantly exceeded the requirements of their position.
"B" Range 
This person did a great job, but didn't have anything that put them head and shoulders above the rest. They did their job well, and probably expanded or redefined their role too. The majority of report card marks fall here.
"C" Range 
This person was on autopilot for most of the year. There may have been flashes of promise, but essentially this person did what was required and not much else. 
"D" Range 
This person also appears to be coasting through their term. However, this grade reflects not so much flashes of promise, but of behaviour that could be classified as borderline misguided, or self-serving. These people fulfilled their role, barely.
"F"
This person should be impeached and fired on the spot. They may or may not kick puppies or walk the wrong way down HUB in their spare time. (Honestly, we haven't failed anyone in the history of report cards.)
---
Like any piece of editorial content, these grades reflect the opinions of solely the editors who compiled them. We do our best to be impartial, and to provide students the most accurate, best-synthesized summation of the year so far in the SU exec.