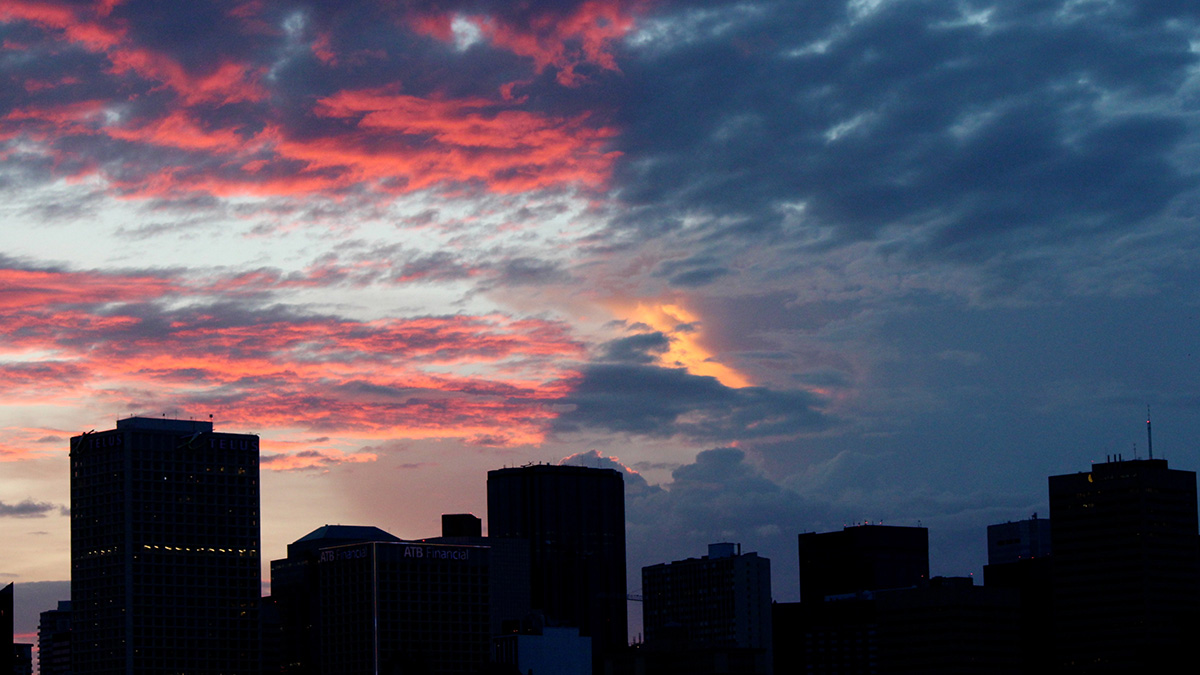 Ice on Whyte 2017
Now – February 5th
Gateway Blvd. (103 Street) and Tommy Banks Way NW
Tickets: $7.50 for adults, $4.50 for children and $21.00 for a family of four
https://www.iceonwhyte.ca/
If you're looking to do some awesome outdoor activities in the next week-and-a-half, look no further than 82nd ave and the Ice on Whyte Festival. Besides boasting amazing ice carving competitions and displays, the festival also has live music, games, crafts, food and beverages, and various outdoor activities. You can even celebrate Canada 150 by visiting the festival's heritage village of Strathcona. As well, Ice on Whyte has horse drawn sleigh rides during their festival weekends. So, take advantage of the warm weather while we have it. Don't pass up the chance to experience your own "ride in a one-horse sleigh" or the opportunity to develop your skills to carve an ice bust of Sylvester Stallone.
---
Whiskey on Whyte
Now – January 29th (4 P.M – 11 P.M)
Various Locations on Whyte Avenue, 104 Street and Gateway Blvd.
Price = how much you like whiskey
https://www.oldstrathcona.ca/Event/Detail/1184
Once you've completed your chiselled ice sculpture of Sly Stallone, what better way to celebrate than heading to the first annual Whiskey on Whyte? Whiskey on Whyte is a team-up of multiple Old Strathcona businesses to offer new and unique whiskey cocktails, not usually found on their menus. There are even some surprise whiskey-influenced food items as well. Participating businesses are &27, Billiard Club, Have Mercy, Malt and Mortar, MEAT, MKT, Next Act, Nightjar, and Seorak. There's no better way to spend this weekend than trying out various kinds of whiskey and washing them all down with whiskey fried chicken and whiskey BBQ wings.
---
HOMO-CIDAL presents: Mean Girls at Metro Cinema
January 28 (9:30 P.M – 12:00 A.M)
Metro Cinema (8712 109 Street)
Tickets: $12.00 general admission and $9.00 for students and seniors
https://www.facebook.com/events/1657314234561406/
Looking for an activity filled with Lindsay Lohan AND drag? Well, you're in luck because the Metro Cinema is teaming up with HOMO-CIDAL to show Mean Girls this Saturday night. Gather a group of friends for a great time with Regina George, and the members of the House of HOMO-CIDAL, GoGo Fetch and Lourdes the Merry Virgin. Very special guests, Kat Marlowe, Eaden Passed and Science Fair, will also be performing. But the party doesn't end after the film runs out because your ticket grants you entry to Evolution Wonderlounge at no additional cost. It's sure to be a mean time.
---
Star Killing Machine
Now – January 29 (Matinees at 2:00 P.M and evening shows at 7:30 P.M)
ATB Financial Arts Barns – Backstage Theatre
Tickets: $23.00
https://tickets.fringetheatre.ca/performances.php?eventId=601:926
If you read Star Killing Machine and immediately thought, "This has to be something to do with the Death Star," you're not alone. Although Star Killing Machine has nothing to do with Star Wars, it does have plenty to do with the end of the world. Star Killing Machine is a Canadian musical comedy, directed by Clinton Carew, and presented by Broken Toys in association with Fringe Theatre Adventures. It tells the story of a group of scientists and engineers, based in the Arctic Circle, who are trying to develop a machine that will destroy the world. However, one day someone makes an unfortunate breakthrough that turns everything upside down. If you're looking for a gut-busting/show-stopping way to spend your weekend, check out Star Killing Machine. You won't only be satisfying your desire for apocalyptic comedy, you'll also be supporting a great Canadian production.