News
Residences
Residence rent to go up by about three per cent next year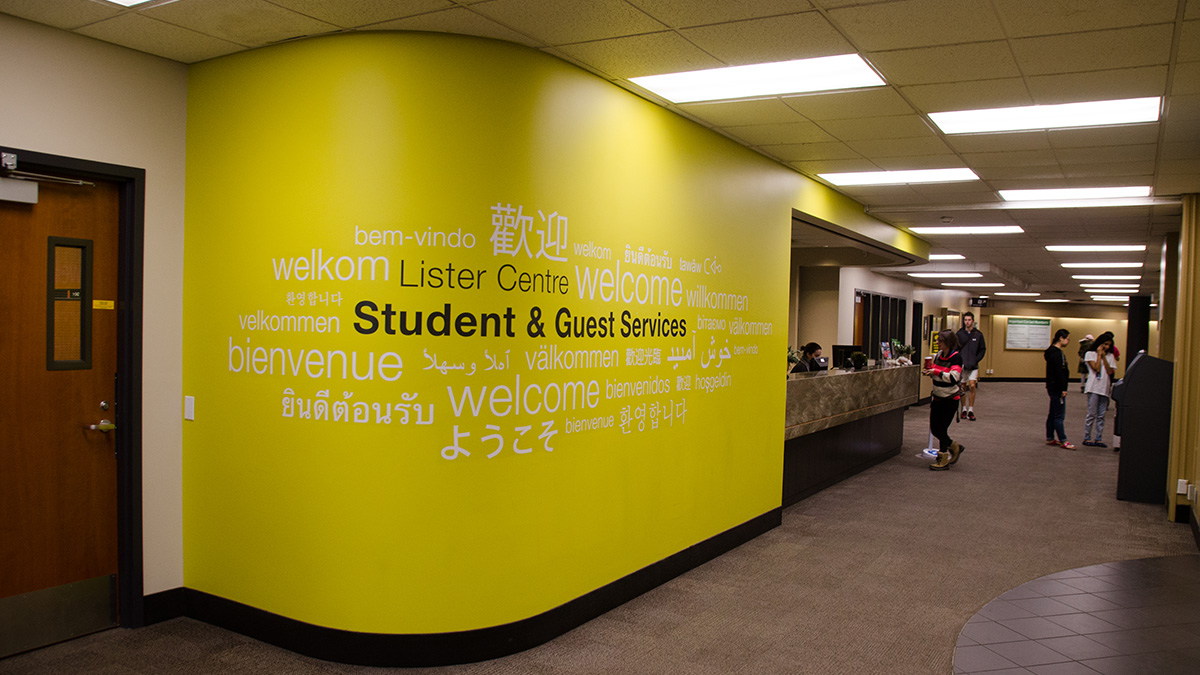 The carbon tax and the minimum wage are driving rental rates upward next year.
The Board of Governors approved a 2.7 per cent increase to 2017-18 rental rates in its meeting on December 16. The board also approved a three per cent increase to Graduate Student Residence.
Though national inflation rates are only up by 1.5 per cent this year, Vice-President (Facilities and Operations) Andrew Sharman said rental rates need to go up by 2.7 per cent because Alberta's minimum wage is rising to $15 per hour. The province is also introducing a carbon tax, which will impact the university's costs.
The board also approved rental rates for the Peter Lougheed Leadership College (PLLC): $1,470 for a one-bedroom dorm and $1,345 for a two-bedroom dorm. The PLLC residence will have the highest one-bedroom rate on campus.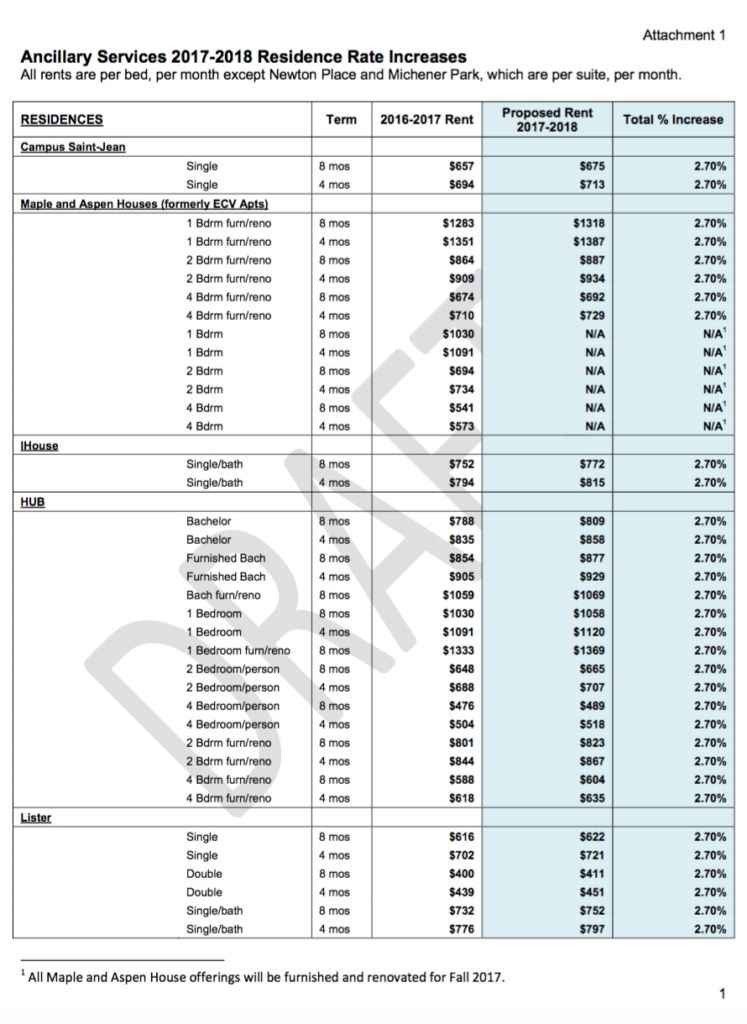 Sharman said Graduate Student Residences are going up at a rate of three per cent because their buildings were debt-financed, and the university needs more revenue to pay off their construction. He said that rental increases need to be made on a consistent basis so that they keep up with inflation and maintenance costs.
"(Adjusting rental rates) is a challenge in the current economy … But if we don't request the rates to increase for a couple years, then coming back with a 10 per cent increase is more palatable," he said. "It's important to keep (rates) moving higher. I accept that it's painful but the majority of this is a result of debt financing."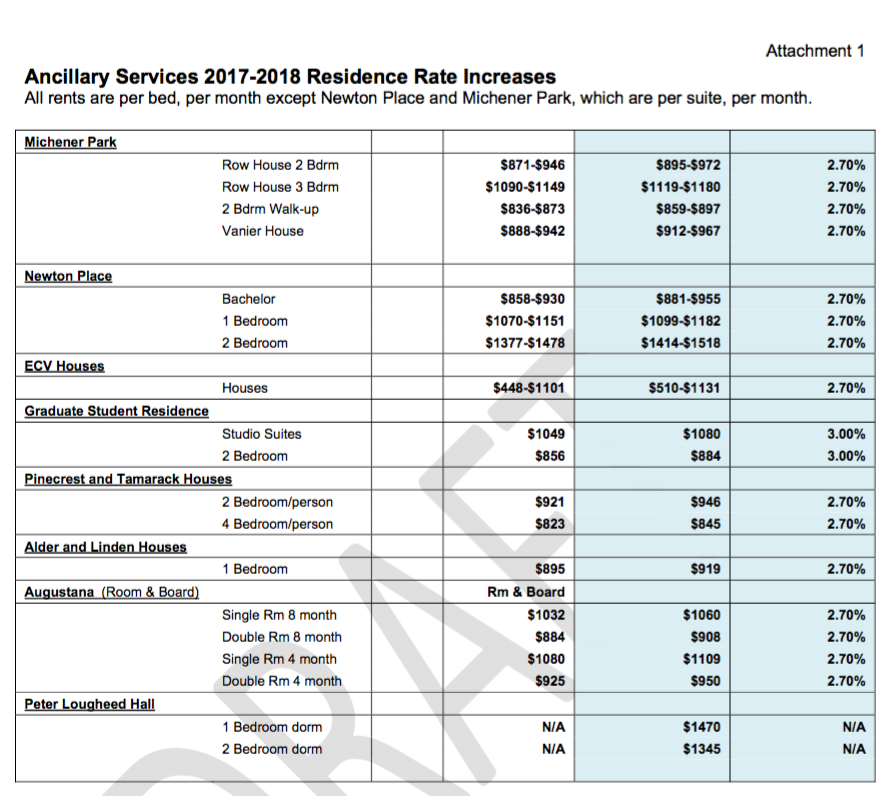 Vacancy rates in 2016-17 are up compared to previous years, which Sharman said is a concern. This year, 91.5 per cent of beds in residences are occupied; last year, about 92 per cent of beds were filled. Sharman attributed the downturn in renters to Alberta's economy — more students might be moving in with parents to deal with a downturn in jobs.