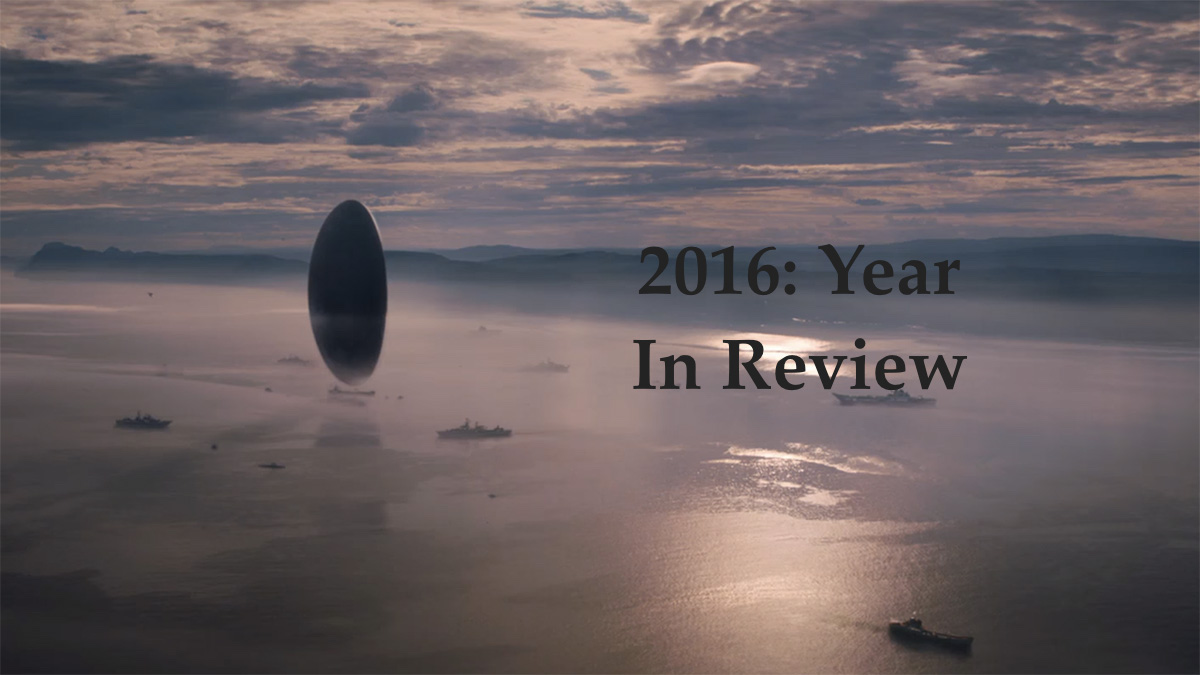 At this point, we can all agree it hasn't been the best year for, well, a lot of things. But what about movies and TV, could they escape the Roland Emmerich-scale disaster of 2016?
While the Watch-men already determined summer's big screen blockbusters were mostly a bust, Sam and Matt now turn their attention to all the new shows and films they reviewed in 2016. Along with guest Vincent, the fellas will hand out best and worst prizes in a variety of categories, including: Biggest surprise, Best Soundtrack, Best/Worst Performance, Favourite Director, Favourite Show, and Favourite/Worst Movie.
Who will take home the prized "Watchie Awards" this year? Listen in to find out!
All results are listed below, so stop reading if you don't want the winners (and losers) spoiled!
*
*
*
*
*
*
*
---
Most annoying thing in Film/TV in 2016
Matt: Every movie needs to set up a "cinematic universe"
Sam: DC film executives meddling
Vincent: Giant sky portals/ beams in a movie's climax
Top Moment
Matt: Spider-Man fights with the Avengers (Captain America: Civil War)
Sam: Jon Snow vs. the cavalry (Game of Thrones, "Battle of the Bastards")
Vincent: Giant Man! (Captain America: Civil War)
Biggest Letdown
Matt: Suicide Squad
Sam: Batman v Superman: Dawn of Justice (especially the fight between Batman & Superman)
Vincent: The ending of 10 Cloverfield Lane
Honourable mention: It being Neale's last fact checking day
Biggest Surprise
Matt: Stranger Things
Sam: Westworld
Vincent: Miss Peregrine's Home for Peculiar Children
Best Score/Music
Watchie Winner: Luke Cage by Adrian Younge and Ali Shaheed Muhammad
Worst Visuals
Matt: No answer
Sam: Oscar Isaac's Apocalypse costume (X-Men: Apocalypse)
Vincent: Suicide Squad bad guy
Best visuals
Matt: Dr. Strange
Sam: Westworld (Episode 1, "The Original")
Vincent: Dr. Strange
Worst performance
Matt: Jared Leto as The Joker (Suicide Squad)
Sam: Jessie T. Usher as Dylan Hillar (Independence Day: Resurgence)
Vincent: Melissa McCarthy, Kristen Wiig, Kate McKinnon, and Leslie Jones as the Ghostbusters (Ghostbusters)
Favourite performance
Matt: Amy Adams as Louise Banks (Arrival)
Sam: Black Phillip as himself (The VVitch)
Vincent: Jesse Eisenberg as Lex Luthor (BvS)
Favourite director/ showrunner
Matt: Dan Harmon (Rick & Morty, Season 2)
Sam: Denis Villeneuve (Arrival)
Vincent: Denis Villeneuve (Arrival)
Favourite show
Watchie Winner: Game of Thrones, Season 6
Worst movie
Matt: Suicide Squad
Sam: Ghostbusters
Vincent: Zoolander 2
Favourite movie
Watchie Winner: Arrival
---
Subscribe to the podcast on iTunes or Pocket Cast. Music by Broke for Free and Jahzzar.