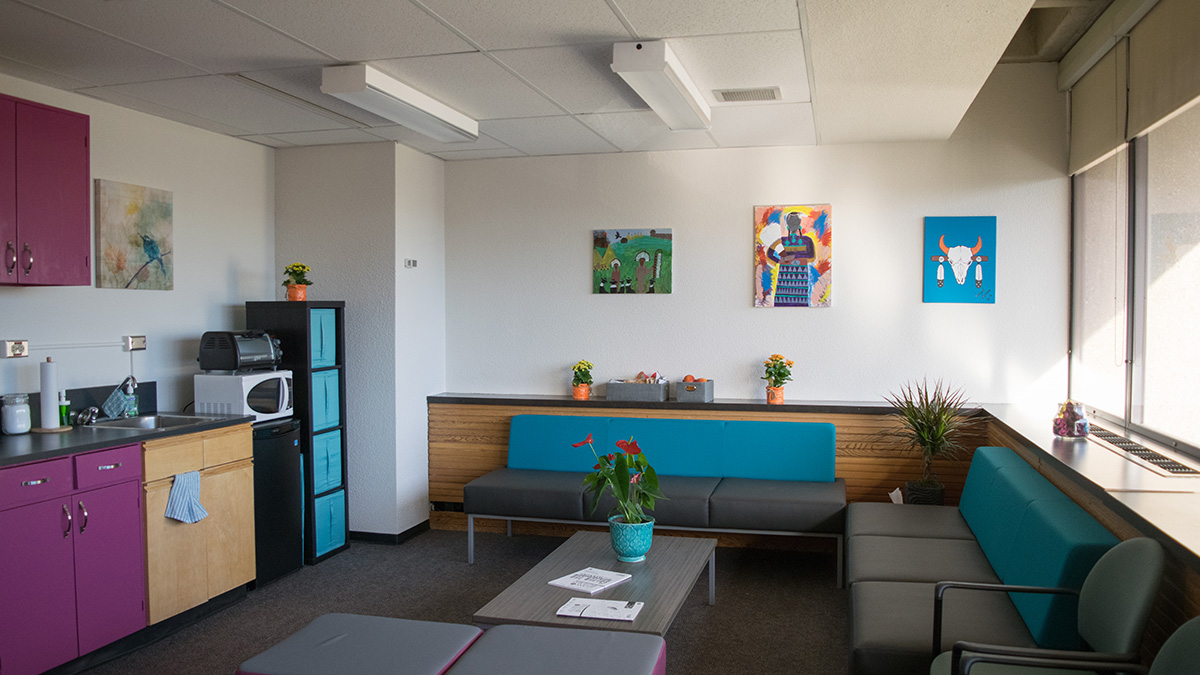 The Faculty of Arts' 171 self-identified indigenous students now have a space to relax in Humanities Centre: the Aboriginal Gathering Space.
The space will serve as a safe place for indigenous students to build community, and will also host an Elder once per month to consult with and share traditional knowledge with students. Students in the space can look at donated indigenous art and study in the room's tables and couches.
The Gathering Space's opening ceremony on October 26 brought various speakers to offer words of welcome, including aboriginal student advisor Lori Myers, Dean of Arts Lesley Cormack, and Elder Pauline Paulson.
Deputy Provost Wendy Rogers said in her opening speech that she hopes the space "becomes a model for some of the other faculties at the university," and that in the future, campus sees similar spaces opening up in other buildings.
Myers said that indigenous students already have an "open and amazing space on campus" at the Aboriginal Student Services Centre, but this is located on the second floor of the Students' Union Building. Because a large number of indigenous students on campus are in the Faculty of Arts, a more accessible location was needed on that side of campus.
Myers, who initiated the project, said the Aboriginal Gathering Space came from a collective desire among indigenous students to connect where they are doing the majority of their studying. Because campus is so big, Myers said, "sometimes indigenous students feel like they are the only aboriginal person in the community." The space in Humanities will help these students meet, relax, study, and support each other.
Jodi Stonehouse, a communications coordinator with the Faculty of Native Studies, said she hopes that the Aboriginal Gathering Place will support indigenous scholars in becoming "extraordinary students and extraordinary leaders."
According to Cormack, the creation of this space happened at "lightning speed" compared to most university projects. She added that the creation of the Aboriginal Gathering Space is part of the faculty's commitment to "increasing the number of indigenous students on campus, but also to helping insure their success." She also hopes it serves as a space to build understanding between indigenous and non-indigenous students.
The Aboriginal Gathering Space is located in 4-65 Humanities Centre, and is open Monday to Friday from 9:00 a.m. to 3:30 p.m.