When the Canada West Men's soccer season kicked off in late August, Len Vickery couldn't have imagined where his team would be going into October.
"(The season) has gone really unexpectedly very well," Vickery, head coach of the Bears, said. "I'd never heave thought we would be 9-0-1 at this point in the season."
As it turns out, the soccer Bears finished first in the Canada West and CIS standings with a 13-1-2 record. Leading the conference in team goals, offence has come in spades for the Bears. At the centre of that offence is first-year striker Ajeej Sarkaria, a local product producing enormous numbers.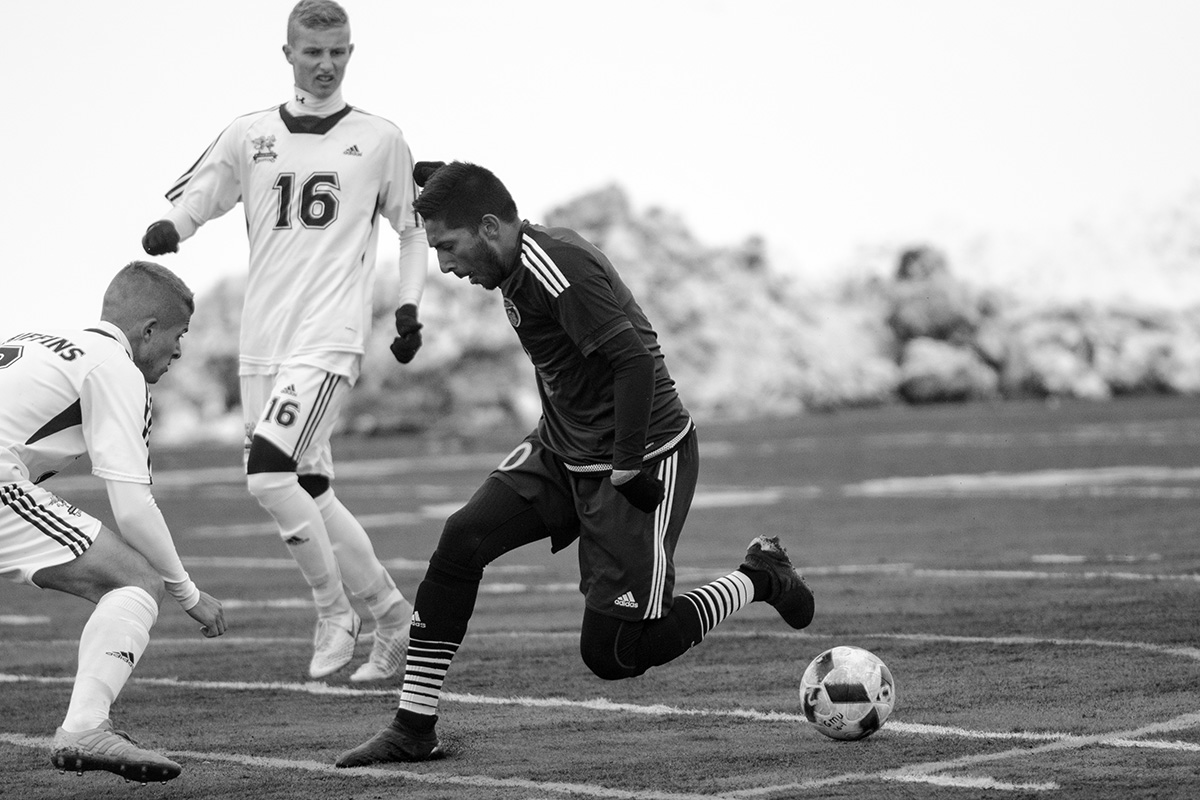 Growing up in Edmonton, Sarkaria played through the Juventus club system before signing his first pro contract with FC Edmonton at 17-years old. Modelling his game after French striker Zinedine Zidane, Sarkaria went on to be a part of the Eddies' academy and played internationally in Sweden and Germany.
"It was really good, the level was really high," said Sarkaria of his experience playing overseas. "In Germany I was playing in a U23 league. It was really tough, but I'll never regret going."
Sarkaria said he was in regular contact with Vickery throughout his time in the pro ranks, when he decided to leave the pro game to return for his degree, the Golden Bears program was ready to have him back. Along with Sarkaria, midfielders Ajay Khabra and Bruno Zebie came up through the same channels.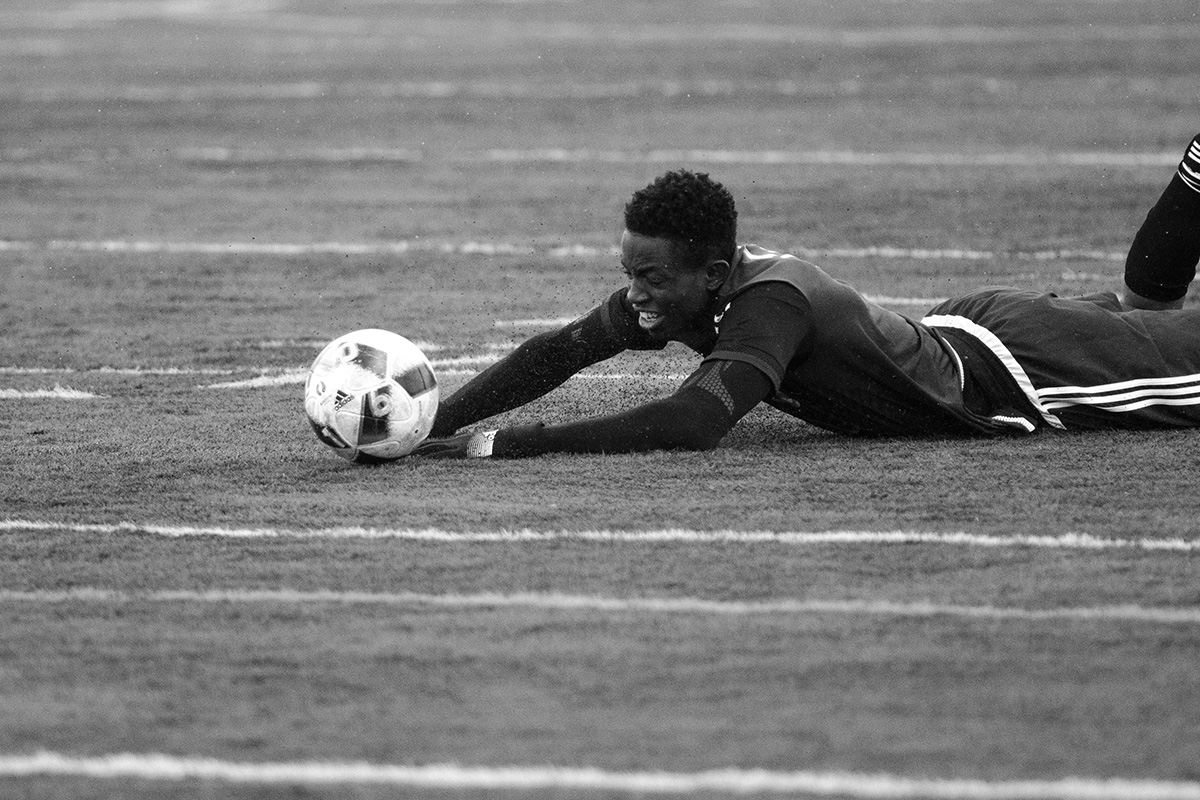 "These boys tend to be comfortable around each other, and they're close friends," Vickery said. "We're the benefactor of that because we have all of them here at the university."
With only two fifth-year players on the roster, Vickery said he was proud of the way his young team has stepped up this season. In addition to Sarkaria, seven other players on the Bears roster are freshmen, including several starters.
These young players have taken on greater roles as several senior players have been injured this season. Team captain and defensive midfielder Tim Hickson as well as striker Nikko Cuglietta have both been injured, but Vickery said his team has risen to the occasion.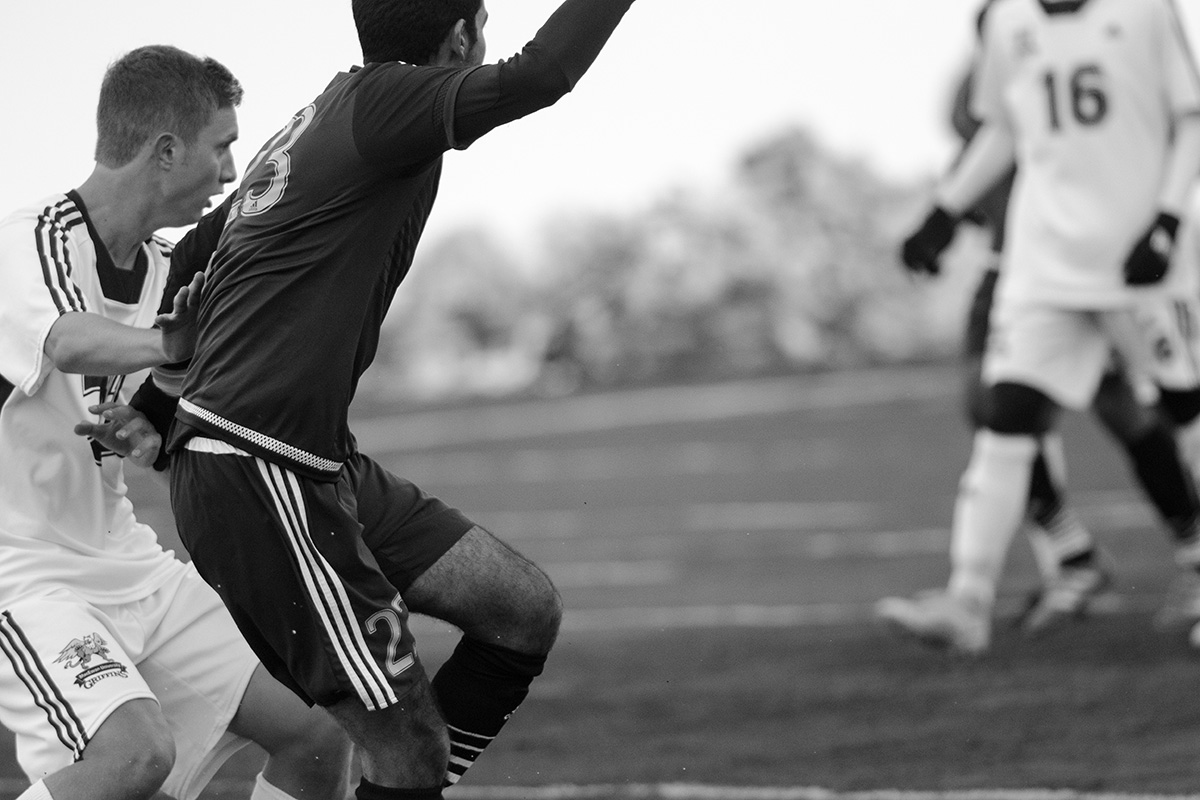 "We've had wonderful contributions from guys like (second-year defender) Cam Sjerve, as well as (first-year defender) Noah Cunningham," Vickery said. "We've got several first-years on this team, and they're all doing incredibly well."
Leading the charge for those first-years is Sarkaria, who has filled the net steadily since his first match. With 19 goals and 25 points on the season, Sarkaria broke Canada West records for goals and points this season. Despite finding the twine more than any player in Canada so far this year, Sarkaria said he can often be his own biggest critic.
"I have really high expectations," Sarkaria said. "When I make a mistake, I get really angry and frustrated. That just fuels me to go after it more."
That competitive edge was also pointed out by Vickery, as he recalled a game against Thompson Rivers University in which Sarkaria was frustrated with only scoring once.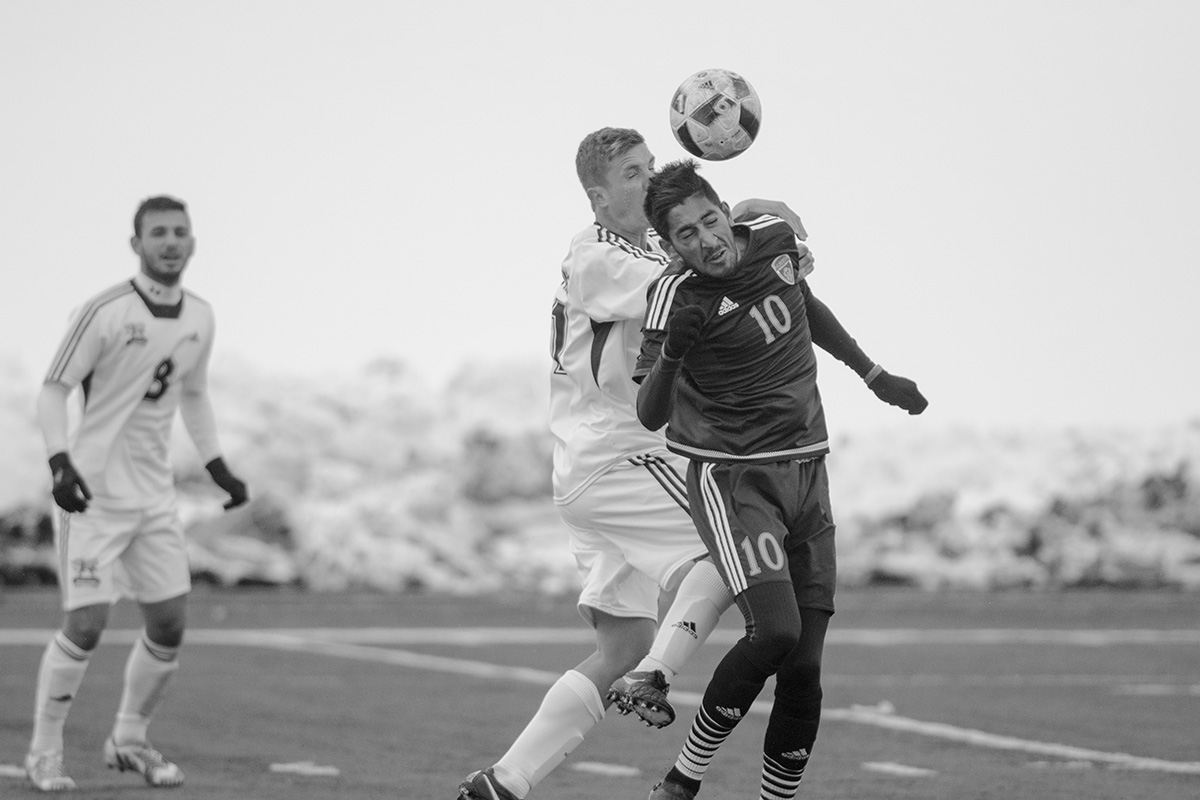 "I don't think it's reasonable to expect him to score eight points in a weekend," Vickery said. "But as long as he's getting in position to get goals and lay on goals for his teammates, his points will come."
When asked about the role of his teammates in his success this season, Sarkaria was quick to credit the rest of the Bears.
"We have a really strong team, they set me up in scoring positions all game long," Sarkaria said. "They've played at high levels and have great leadership, so they help me a lot."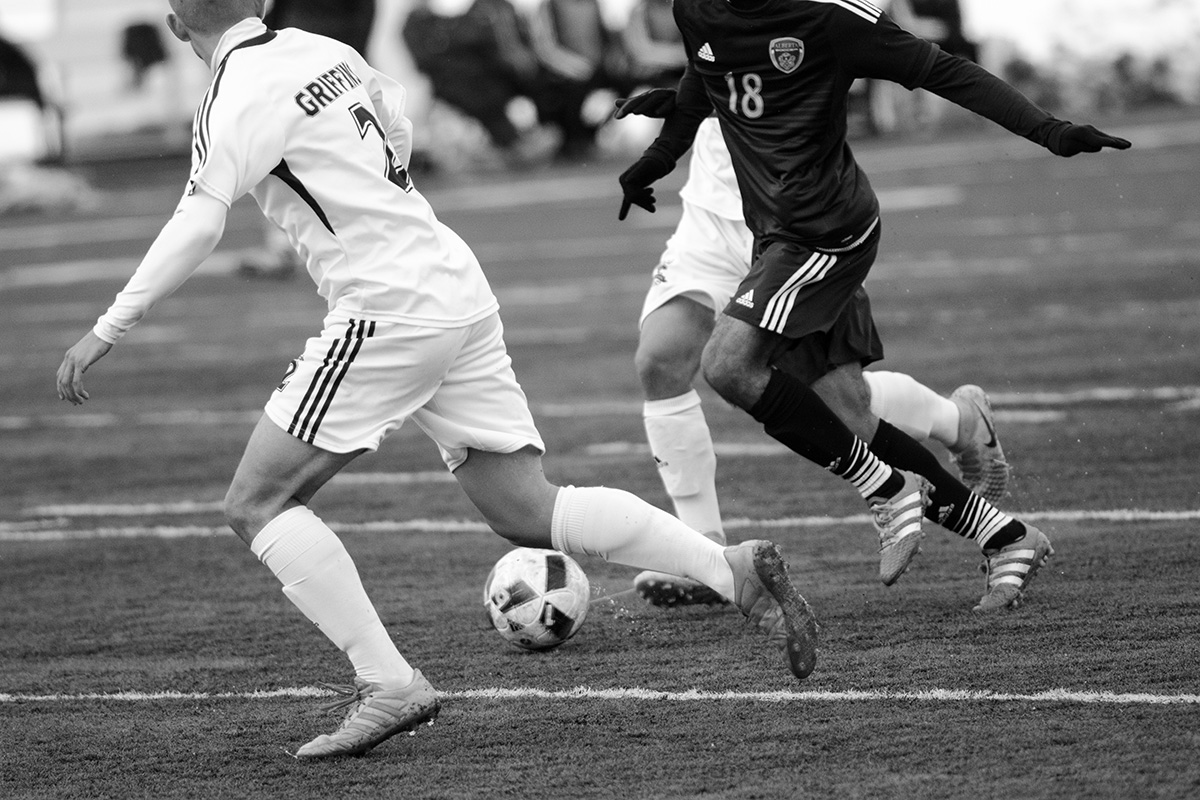 Having qualified first for Canada West Finals, both Sarkaria and Vickery are confident that the team can go far into the playoffs. The top two teams from Canada West Final Four go on to the CIS Finals in Guelph November 10-13th.
"Our goal has always been to make the playoffs and look for some Canada West silverware, and give ourselves the opportunity to experience a national tournament," Vickery said.
When it came to how far his team could go in the playoffs, Sarkaria said there was a lot to be excited about.
"The way we're playing, if we can keep healthy and avoid injuries, there's no telling what we can do."
---
UPDATE:
Since this article appeared in the November issue of The Gateway Magazine, the Soccer Bears have won both the Canada West and CIS Titles. Sarkaria was also named a First-Team All-Canadian.