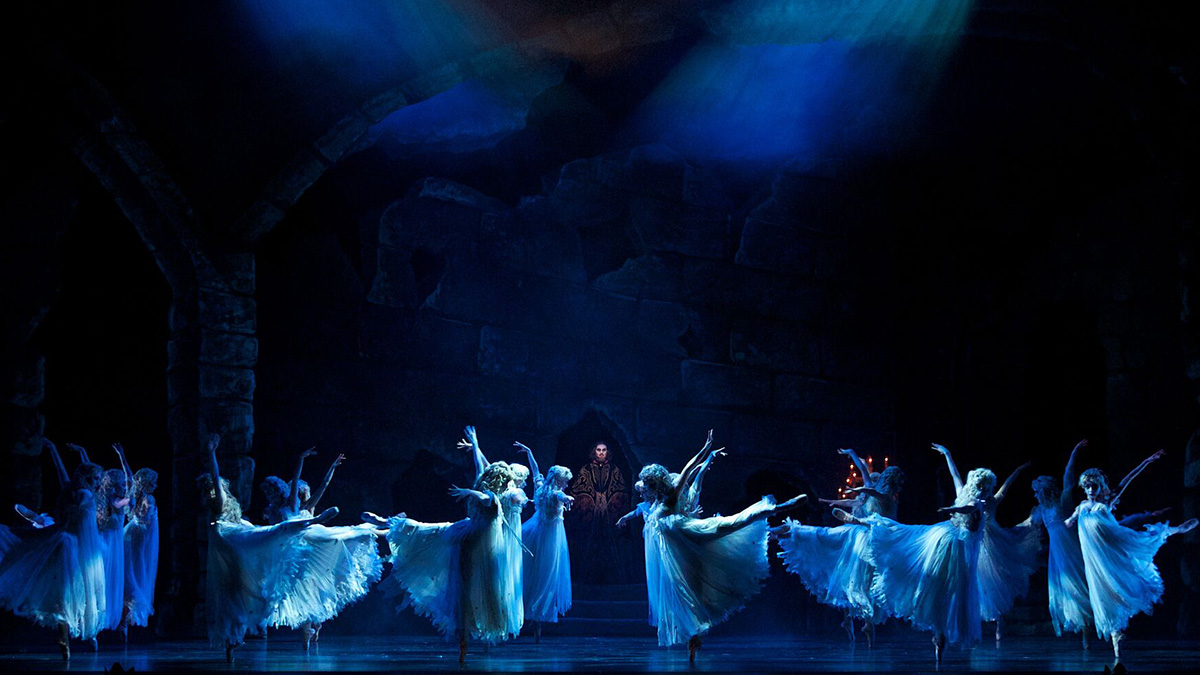 Alberta Ballet is celebrating a major milestone this year — 50 years as an internationally renowned ballet company. Led by artistic director Jean Grande-Maître, this season is a time to reflect upon the dance group's place in the history books.
The company, situated in Edmonton and Calgary, is a resident of both the Northern and Southern Jubilee Auditoriums. With 28 regular dancers, each season presents creative takes on classical ballets, as well as original works. To celebrate the company's 50th birthday, audiences have so far enjoyed presentations of Shadowland and Dracula, and await takes on The Nutcracker, Les Ballets Trockadero De Monte Carlo, Life, Alice in Wonderland, and Our Canada.
Being with the company for almost 15 years, Grande-Maître has played a crucial role in Alberta Ballet's success. His wide range of experiences in the ballet world have assisted him in molding the company into what it is today. Before landing the role as artistic director in our prairie province, he was involved with many different companies, including the National Ballet of Canada, the Paris Opera Ballet, and Les Grands Ballets Canadiens de Montréal. As Alberta Ballet looks back on the company's accomplishments, Grande-Maître can reflect on his time as an Artistic Director.
"Being director offered me more than being a dancer or a choreographer," says Grande-Maître. "You not only have to create art, but have to bring a community into a theatre and inspire people to donate to and believe in what we are doing."
Under his leadership, Alberta Ballet has become Canada's second largest ballet company. As the company has grown, Grande-Maître has collaborated with numerous artists to create new and inventive productions, including k.d. lang, Sir Elton John, Sarah McLachlan, and Joni Mitchell. These collaborations were eye opening for Grande-Maître, and reiterated why he became interested in the art form in the first place. His experience with Joni Mitchell was particularly memorable.
"Working with an artist of that caliber and integrity, of that knowledge and genius, and of that kind of profundity, was life changing for me," says Grande-Maître. "She brought me back to what the essence of a work of art is."
This year, Grande-Maître is working with Gordon Lightfoot to celebrate not only the Ballet's 50th season, but our nation's 150th birthday in Our Canada.
Collaborating with other artists is not the only partnership Alberta Ballet participates in. The ballet aspect of the organization is only one part which requires teamwork — there are many other responsibilities behind the scenes.
"It's not just the birthday of the artists, but of the donors, volunteers, funders, sponsors, and board members," says Grande-Maître. "It's all those thousands of people who have kept this dream alive."
Grande-Maître has accomplished many things during his time with Alberta Ballet, but he accredits much of the company's success to the dream of its founders. He describes how the company's roots can be traced back as far as the '30s, to the basement of Ruth Carse and Muriel Taylor, and explains what it means to be part of their vision.
"It's like you're standing on the shoulders of everybody before you," Grande-Maître says. "The dream (of Carse and Taylor) became a company that can hold its own on any stage of the world, one which has worked with the most famous choreographers, composers, and songwriters."
As Alberta Ballet's 50th season continues to unfold, Grande-Maître looks back at how this art form connects to a large audience through its integrity and honesty, as well as what has lead to the company's historic success.
"(We've had) great moments of triumph and collaboration by inspiring a community, reaching out to people and making them human," he says. "There is so much you do that is important and rings true, you can like or not like a work of art, but at least the dialogue is honest. That is something important to me in my life."