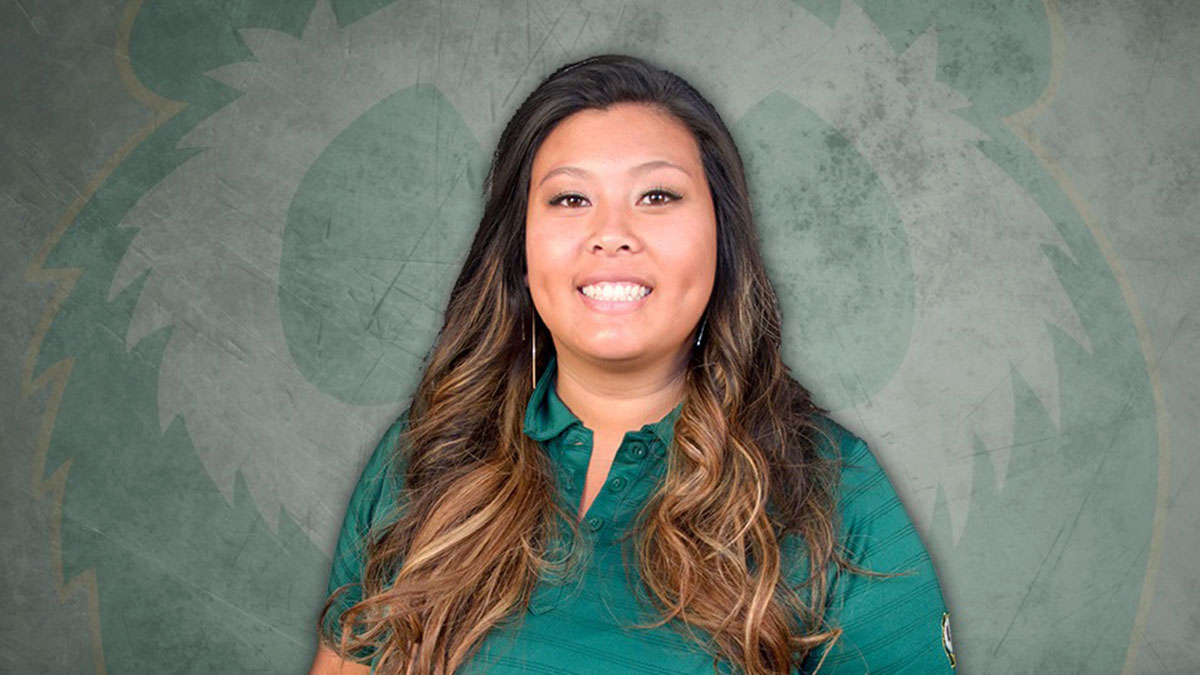 For the first time ever, University of Alberta golf will be teeing it up on a world stage this summer.
Kristen Lee, a fifth-year Business student and captain of the Pandas golf team, will be one of three women representing team Canada in Brive-le-Gallarde, France on June 22 at the International University Sports Federation (FISU) World University Championships. In doing so, Lee will become the first-ever golfer from the U of A to represent Canada at the event.
While a humbled Lee expressed astonishment upon discovering that she had been selected to represent her country, her coach Robin Stewart, the head coach of the University of Alberta golf program and the general manager for team Canada this year, wasn't as surprised. "
Kristen is the best Pandas golfer we've had since the program started 14 years ago, without a doubt," Stewart said. "She's a very talented, young lady. She's committed and she's just a good golfer."
With 11 years of competitive golf under her belt, Lee brings a particular level of experience to her team. Additionally, her compassionate demeanour, positivity, and leadership skills, make Lee an extremely valuable member of team Canada, Stewart said.
"She'll be able to help the other girls stay focused and help them hopefully perform as well as they can," Stewart said.
It's an honour for Lee to be representing not only the U of A, but Canada as well. She's excited to play golf on a world stage, but in terms of the competition itself, she's just looking at it like any other event.
"It'll be more pressure," Lee said. "But I'm not going to put more pressure on myself just because I know my skill level and what I can do. I'll just play my best."
Unfortunately, in an international event like this one, no funding is available for either Lee or Stewart, making the trip a difficult endeavour for both of them.
"You have to pay your own dime to get there," Stewart said.
But for two people who are passionate about golf, it's worth the money to partake in such an amazing opportunity. Stewart acknowledges that because they're playing in a different country, and since there's a lot of hype surrounding the event, it's easy to let it get to their heads a little bit, so they both have to take a step back and remember that it's just golf.
This will be Lee's last tournament as part of the University of Alberta's golf program as she's graduating in June. She views it as a celebration for the end of her time at the U of A.
"It's almost just a celebration at the end of a five-year cycle," Stewart said.
Losing such a talented golfer will be challenging, and Stewart knows how difficult it'll be to try to fill her spot next year. Plus, he's built relationships with these athletes beyond the sport.
"It's great to see them go because they've come and got their education and they're moving on which is great," he said. "But it's also sad from a coaching perspective because you get used to having them there."
Stewart expressed how instrumental Lee has been in turning their program from an average program into a better one. And the hope is that having Lee represent both the U of A and Canada in a tournament like the World University Championships will help the program attract more young, quality, student athletes, especially women.
As for for Lee, she plans on finishing up the summer working at Blackhawk Golf Club and pursuing a career in marketing.