News
SU lauds increased transparency, accountability after MNIF restructuring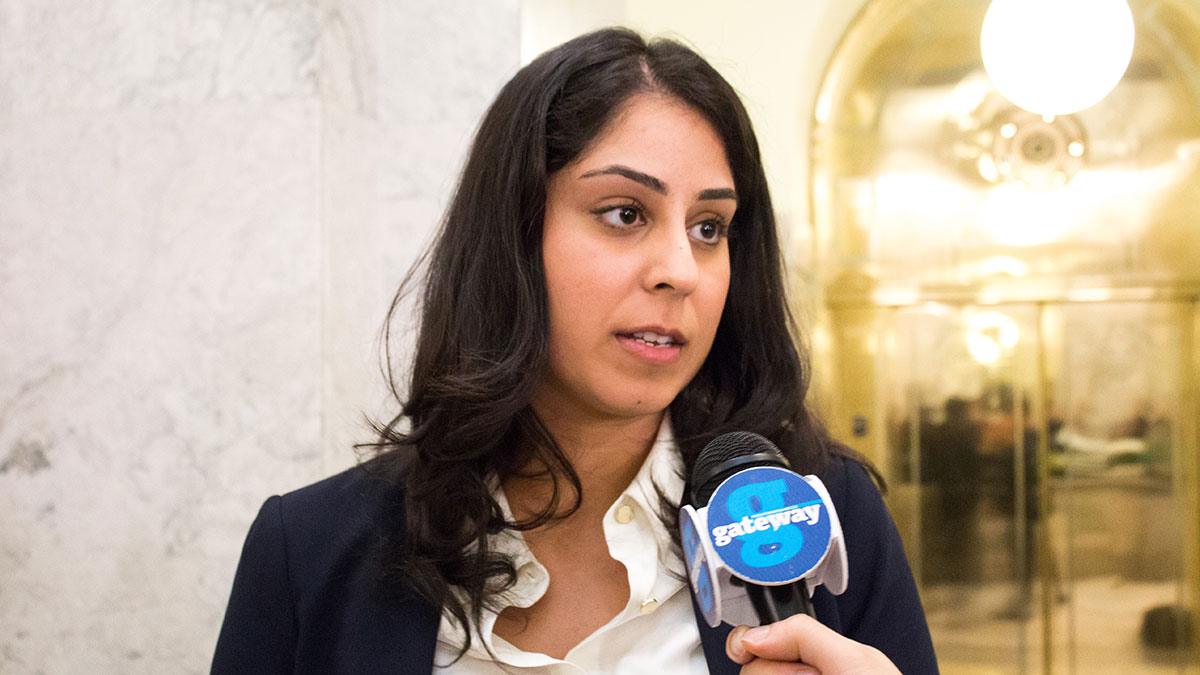 The contentious Common Student Space, Sustainability and Services (CoSSS) fee, which had been historically slammed by the Students' Union, is no more.
The University of Alberta Board of Governors approved the restructuring of Mandatory Non-Instructional Fees, as they eliminated the CoSSS fee ($302.16), Registration & Transcript Fee ($152.56), University Student Services Fee ($114.16) and University Health Services Fee ($54.12), which totaled $791. The Athletics & Recreations Fee ($164) will remain unchanged.
Starting in 2016-17, MNIFs are to be bundled into three fees, with the Student Health and Wellness Fee ($122.64) and Student Academic Support Fee ($504.36) joining the Athletics & Recreation fee. The total of the combined MNIFs will still total the previous combined amount of $791. The MNIF restructuring is revenue neutral, as the university will still collect the $30 million from MNIFs.
While SU President Navneet Khinda would prefer eliminating MNIFs outright, she deemed the negotiated structural changes regarding the fees a win for students.
"What we did was the university will now be able to show us where that money goes," she said.
In January 2014, a report released by the SU to raise campus awareness around MNIFs stated that the "temporary" CoSSS fee, which was created in response to the $20 million budget shortfall that year, didn't give a clear indication of where that money was going.
"The way the university typically handles its finances is by taking all the money everyone's brought in — so tuition, fees, everything — and putting them into one big basket," former SU VP (External) Adam Woods told The Gateway in 2014. "And from there, paying everything from that big basket."
Starting next year, a list of MNIF supported services will be posted under each MNIF.
Any change, increase or creation of future MNIFs will run through a new Joint Student/University Oversight Committee on Mandatory Non-Instructional Fees, which will replace the current MNIF Budget Advisory Committee. The new committee will be comprised of representatives from U of A administration, the SU and the Graduate Students' Association.
The voting committee will review information regarding any changes to MNIFs and receive annual reports, such as financial information, and present their findings to the Board of Governors with recommendations and info for approval.
Increases to MNIFs via inflation will be calculated using a weighted formula. To calculate annual inflation, the formula is as follows:
Weighed Actual Operating Expenditures x Projected Inflation = Sum of the Weighted Annual Inflation.
In calculation, operating expenditures will include salary, benefits, materials and supplies, utilities and maintenance and adjustments for scholarships and bursaries. Increases above inflation will be subject to a majority vote by the oversight committee.
Khinda said the SU still plans on advocating for greater regulation regarding university fees, but because they now have a vote and voice on the newly formed MNIF committee, she added that it's still a bureaucratic victory for students.
"Next year, when students look at their fee schedule, it will be different," Khinda said. "They'll see what they're paying for. Which is simple, and something they should already have."